Search Party Final Season Sets January HBO Max Premiere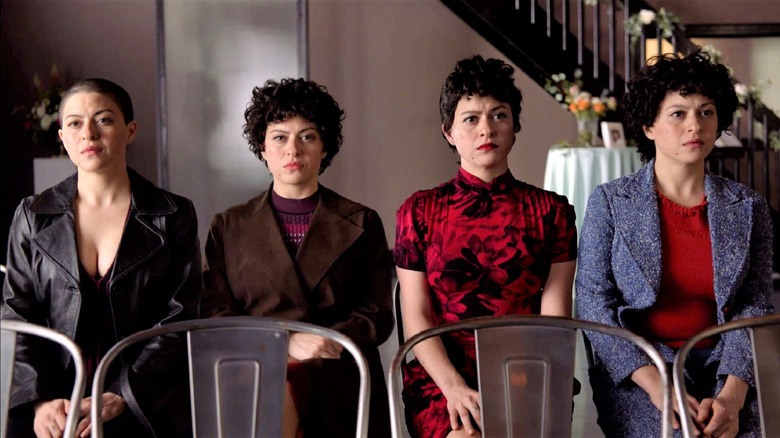 HBO Max
The wildest show on ... streaming (just go with it) is coming back for its final season. Season 5 of "Search Party" will be dropping on January 7, 2022 on HBO Max and hopefully we'll finally figure out what the hell is going on with its truly unique cast of characters. Although, I wouldn't be surprised if "Search Party" left us with more questions than answers. This is 100% the kind of series where you have no idea what will happen next and, frankly, I've never really watched anything like it. It takes black comedy to the extreme and throws its cast into some truly bizarre circumstances, so I'm sure they'll be going all out for the final season.
And according to the show's official synopsis, it looks like I'm right. I love when that happens. Here's what the delightful weirdos behind "Search Party" have in store for us next season:
In the new season, Dory (Alia Shawkat) enters a very public business partnership with charismatic tech billionaire Tunnel Quinn (Jeff Goldblum) on the other side of her near-death experience. Dory folds her old friends Portia (Meredith Hagner), Elliott (John Early) and Drew (John Reynolds) into the venture as they embark on an altruistic but terrifying journey.
Party On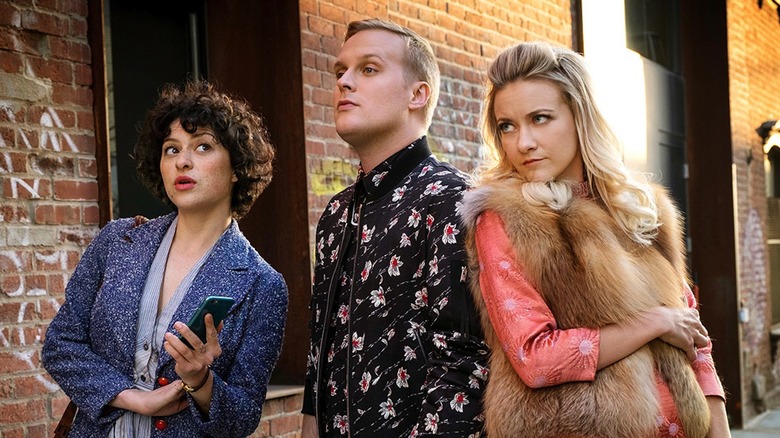 HBO Max
Besides Shawkat, Hagner, Early and Reynolds, our constant companions during the ups and downs of "Search Party," you can expect to see the following list of truly insane actors pop up during the final season: Kathy Griffin, John Waters, Aparna Nancherla, Angela Trimbur, Grace Kuhlenschmidt, Greta Titelman, Joe Castle Baker, Larry Owens and Michelle Badillo, Jeffery Self, and Clare McNulty. I can't wait to see what they do with everyone on this list, and knowing "Search Party," the possibilities are endless. The power of this show knows no bounds.
Considering how unique "Search Party" is, and its bizarre mid-show move from TBS to HBO Max, I'm more than a little surprised the show is ending on its own terms. This feels like the kind of show that gets canceled after two seasons and languishes on the internet as it builds up a cult following. It's the kind of show I can see dominating a listicle that's filled with TV series that will never get their final season. It's beyond impressive that creators Charles Rogers and Sarah-Violet Bliss have been able to keep this ball rolling all while improving the genre-bending and totally unpredictable show season after season.
"Search Party" season 5 will premiere on HBO Max on January 7, 2022.