Dog: Release Date, Cast, And More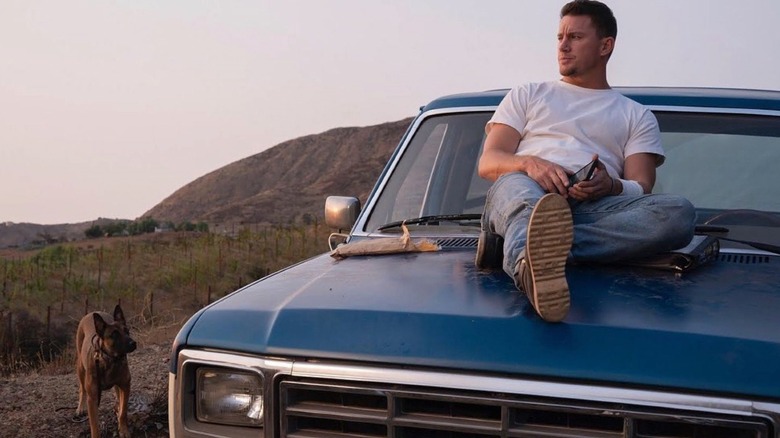 United Artists Releasing
(Welcome to ...And More, our no-frills, zero B.S. guide to when and where you can watch upcoming movies and shows, and everything else you could possibly stand to know.)
For as much as people online enjoyed berating Channing Tatum as an actor in the past, he's proven himself a versatile performer capable of leading anything from a sex positive road trip comedy about male strippers to an outlandish space opera where he plays an intrepid warrior who's part-man, part-dog. And speaking of canines: after only appearing in a single non-animated film over the last four years (see: his amusing cameo in "Free Guy"), Tatum is preparing to make his live-action return with "Dog."
"Dog" is an original comedy film that sees Tatum calling the shots as co-director on a feature-length movie for the first time. Tatum is co-helming the project with Reid Carolin, his longtime producing partner and the scribe behind the "Magic Mike" films, as well as the co-writer of an untitled Universal monster movie-inspired thriller Tatum is attached to star in. Here's everything we know about "Dog" at the moment.
Dog Release Date and Where You Can Watch It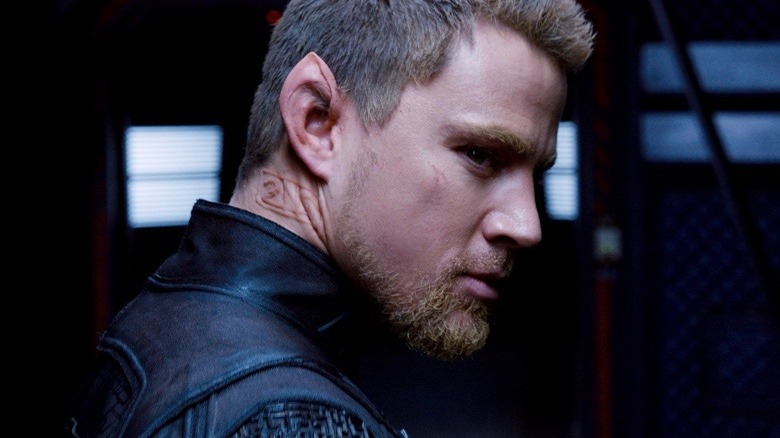 Warner Bros.
United Artists Releasing is distributing "Dog" in the U.S. and plans to premiere it exclusively in theaters starting February 18, 2022. The original plan was to begin principal photography in the spring or summer of 2020 before COVID-19 delayed filming until the second half of last year. As luck would have it, "Dog" is a mid-budget film with only a few main stars (one of whom isn't even human), so shooting was probably a bit easier than it was for the many big-budget movies that restarted production around that same time.
Compared to other studios, United Artists Releasing boasts a fairly eclectic film slate. Besides "Dog," it's handling the domestic rollout for Ridley Scott's biographical crime drama "House of Gucci" and Joe Wright's musical "Cyrano," as well as Julius Avery's superhero thriller "Samaritan" and Michael B. Jordan's boxing sequel "Creed III." Indeed, its theatrical releases mostly consist of modestly-budgeted movies, which is all the rarer in the COVID-19 era.
What Is Dog?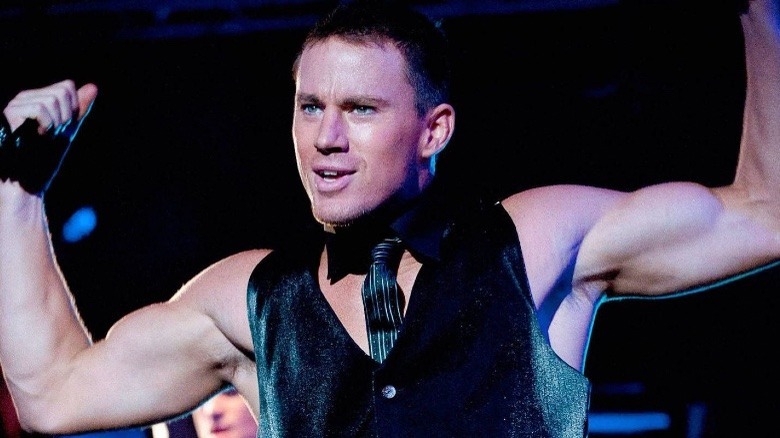 Warner Bros.
"Dog" centers on Briggs, an army ranger who, along with his furry companion Lulu, a Belgian Malinois, has a week to travel down the Pacific Coast and catch their, respectively, best friend and handler's funeral. Along the way, the pair "drive each other insane, break a small handful of laws, narrowly evade death at the hands of some overly aggressive pot farmers, confront the possibility that pet psychics are real, teach each other how to love again, and give each other a chance for new life," as the movie's synopsis puts it.
As much as "Dog" reads like a variation on 1980s buddy comedies (particularly "Turner & Hooch") minus the crime-solving, it also seems to have a lot in common with "Magic Mike XXL." Both are films where Tatum plays someone who gets caught up in a wild road trip adventure at a time when they're struggling to shake off the failings of their past and figure out what's next for them. In that respect, it comes across as a natural continuation of Tatum and Carolin's great oeuvre, as funny as that might sound.
Dog Cast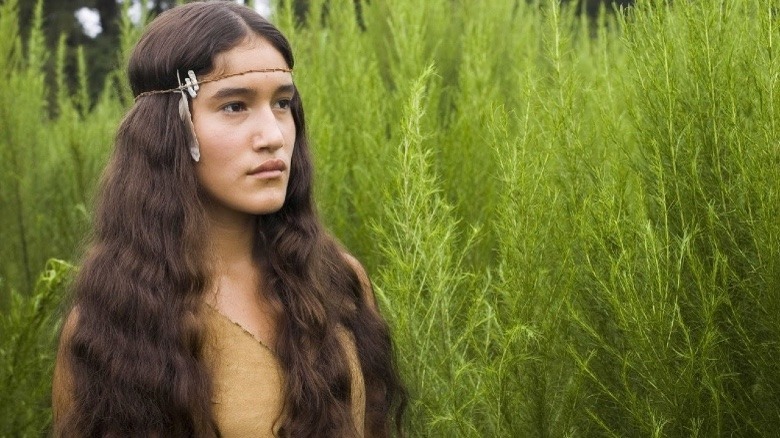 New Line Cinema
Tatum is starring in "Dog" as Briggs, with Q'orianka Kilcher ("The New World") co-starring as Niki, Briggs' ex-partner and the mother of his three-year-old daughter. The character description for Niki further hints at Briggs' arc in the film, revealing that "while there is still a lot of love between the former partners, Niki has raised their child on her own and is not ready for Briggs to come back into her life, as she knows the issues he's working on."
Other "Dog" cast members include Jane Adams ("Messiah") as Tamara, Kevin Nash (the "Magic Mike" films) as Gus, Aqueela Zoll ("Filthy Rich") as Callan, and Nicole LaLiberte ("Twin Peaks: The Return") as Zoe. The movie's supporting ensemble runs much deeper than that, but with Tatum and his furry co-lead sharing the spotlight by themselves, it stands to reason most of the film's actors will only have small roles to play.
Dog Director, Writers, and More
United Artists Releasing
Carolin is co-directing "Dog" with Tatum from a script he penned with Brett Rodriguez, a first-time scribe who got his start serving as Tatum's assistant on films like "G.I. Joe: The Rise of Cobra" and "Dear John." The movie also features such noteworthy behind the scenes talent as cinematographer Newton Thomas Sigel ("Extraction," "Da 5 Bloods") and the ever-productive composer Thomas Newman, who's coming off his fifteenth Oscar nod for "1917" at the 2020 Academy Awards ceremony.
Beyond being a terrific dancer, Tatum the actor has a knack for not only poking fun at his reputation as a heart-throb but also for self-reflection and questioning his own sense of masculinity through the art of comedy (yes, even in the broadly funny "Jump Street" movies). With "Dog," he seems to be taking the next step forward in his progression as an artist by making a film that makes room for even more self-examination in-between whatever shenanigans he and his four-legged co-star get up to.