Studio 666: Release Date, Cast, And More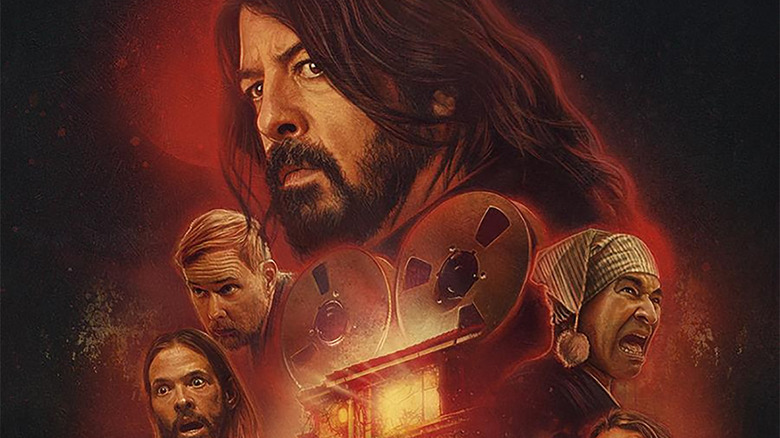 Open Road Films
(Welcome to ...And More, our no-frills, zero B.S. guide to when and where you can watch upcoming movies and shows, and everything else you could possibly stand to know.)
The Foo Fighters are primarily known as one of the best rock bands today. But soon they'll be horror movie stars. The band led by charismatic and delightful frontman Dave Grohl will be at the center of a new horror movie called "Studio 666," which will find the band dealing with supernatural forces that threaten the creation of their new album and, more importantly, their lives. Find out everything we know about "Studio 666" right here.
Studio 666 Release Date and Where to Watch It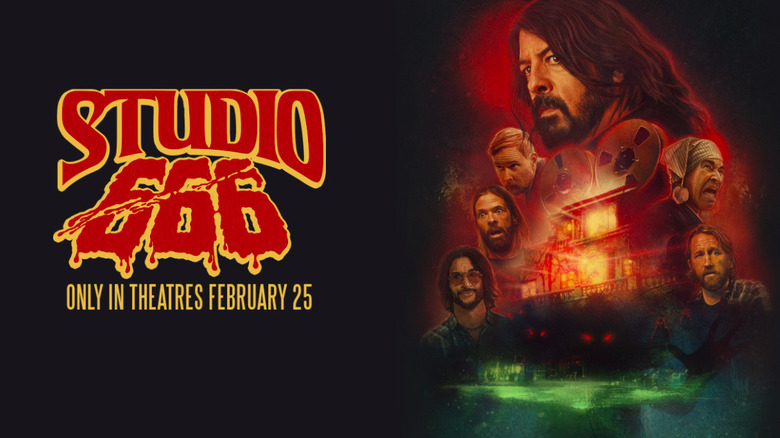 Open Road Films
"Studio 666" was produced in secret, but now that the word is out there, we know the movie will be released exclusively in theaters by Open Road Films on February 25, 2021. We're not sure how long the movie will be in theaters before arriving on VOD, but it likely depends on how the box office turns out for the upcoming project.
What is Studio 666?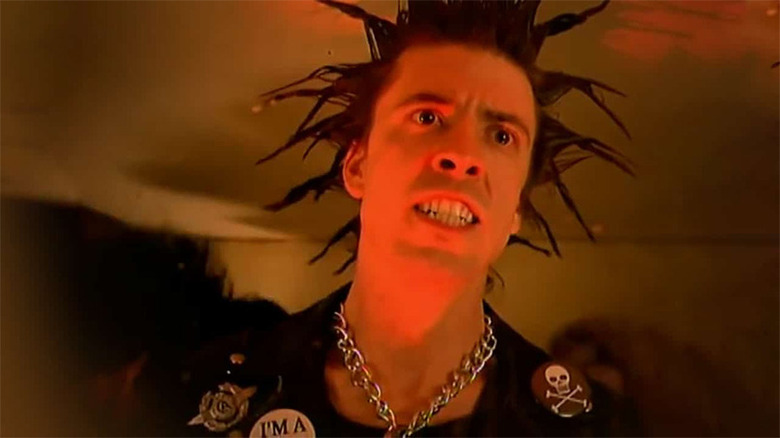 Foo Fighters
As Dave Grohl succinctly put it when the existence of "Studio 666" was revealed, "After decades of ridiculous music videos and numerous music documentaries under our collective belts, it was finally time to take it to the next level... A full length feature horror comedy film."
"Studio 666" was filmed while Foo Fighters recorded their 10th studio album, "Medicine at Midnight." The film will follow the band as they move into a house in Encino to record the album and encounter a supernatural threat that could upend the creation of their music. Grohl said, "We wanted to recapture the classic magic that all of our favorite rock and roll movies had, but with a twist: hilarious gore that f***ing ROCKS."
It's been a long time since a band attempted a feature length genre film like this where they played themselves in a fictional story. The last time something like this happened was probably "Tenacious D in the Pick of Destiny." Coincidentally enough, Dave Grohl played The Devil in the movie starring Jack Black and Kyle Gass, so we know that he can be deliciously and musically twisted, not to mention funny, on the big screen.
Studios 666 Cast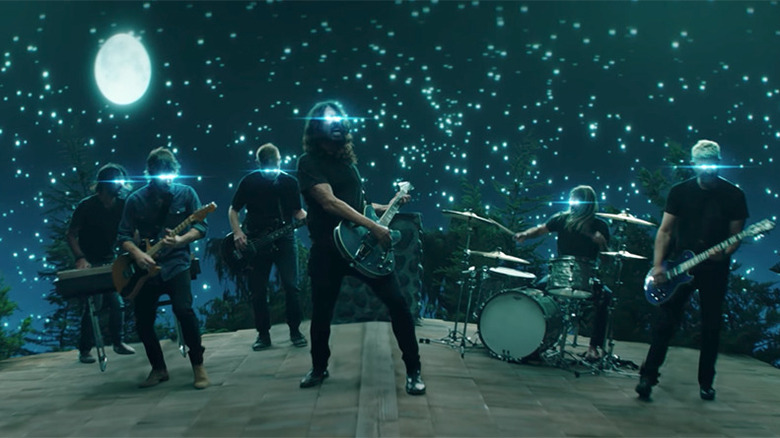 Foo Fighters
Dave Grohl and Foo Fighters bandmates Taylor Hawkins, Nate Mendel, Pat Smear, Chris Shiflett and Rami Jaffee will all play themselves in the movie. Will they all survive "Studio 666" and all the terror that comes from it? They all seem to be alive in the real world, but don't let that fool you.
The rest of the cast of "Studio 666" includes Whitney Cummings, Leslie Grossman, Will Forte, Jenna Ortega and Jeff Garlin. There's some good comedic talent there, so hopefully the laughs alongside the horror will be in great supply.
Studio 666 Director, Writer, and More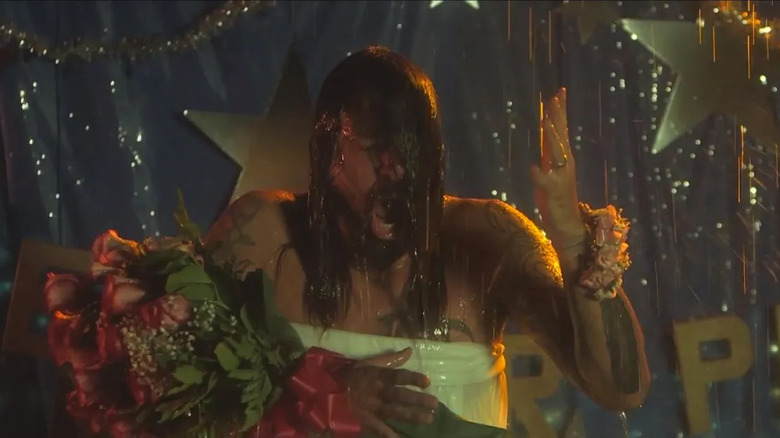 Foo Fighters
"Studio 666" is directed by BJ McDonnell, whose horror experience comes from directing "Hatchet III" and "Slayer The Repentless Killogy." McDonnell also served as camera operator on James Wan's "Malignant" and the upcoming "Top Gun: Maverick." McDonnell said:
"'Studio 666' is a perfect combination of all things I love. Rock, horror, and comedy all tied together in a very thrilling motion picture. I am so excited to have teamed up with the Foo Fighters to create an old school 'Band' movie. It's been years since we've seen something like the Beatles 'Help!', The Monkees 'Head', or 'KISS Meets the Phantom of the Park.' Take that 60's / 70's old school band film fun, mix it with horror and 'Studio 666' is born! I am so ecstatic for audiences of film and music to come together and enjoy our film."
Dave Grohl came up with the story for "Studio 666" and the screenplay was written by Jeff Buhler (2019's "Pet Sematary" and "The Midnight Meat Train") and Rebecca Hughes ("Cracking Up"). 
The film is produced by Roswell Films' and Therapy Studios' John Ramsay & James A. Rota. Executive producers are John Silva, Kristen Welsh, John Cutcliffe, Gaby Skolnek, Dave Grohl, Nate Mendel, Taylor Hawkins, Pat Smear, Chris Shiflett, Rami Jaffee, James Masciello, Matthew Sidari, Mitchell Zhang and Open Road's Tom Ortenberg.
Studio 666 Trailer and Synopsis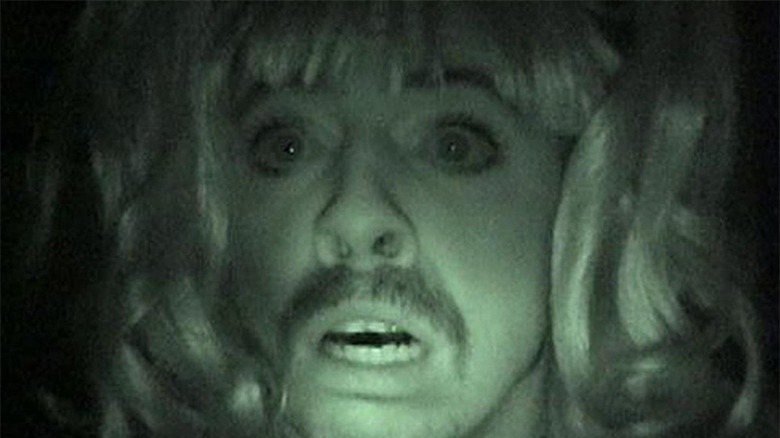 Foo Fighters
There isn't a trailer for "Studio 666" yet, but here's the official synopsis: 
In Studio 666, the legendary rock band Foo Fighters move into an Encino mansion steeped in grisly rock and roll history to record their much anticipated 10th album. Once in the house, Dave Grohl finds himself grappling with supernatural forces that threaten both the completion of the album and the lives of the band.