It's Always Sunny In Philadelphia Season 15: Release Date, Cast, And More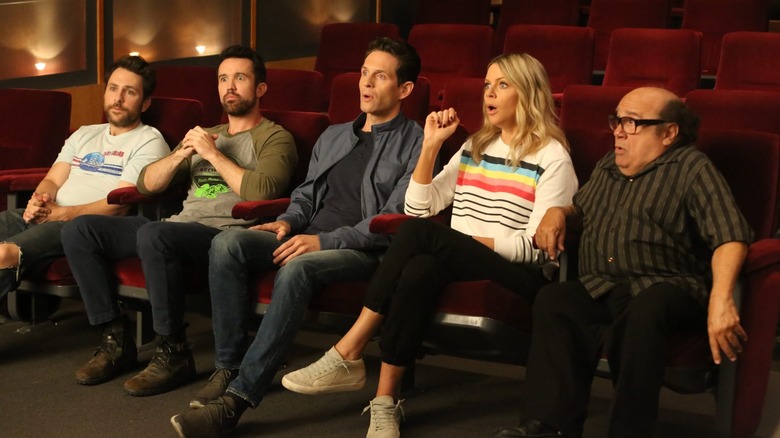 FX
(Welcome to ...And More, our no-frills, zero B.S. guide to when and where you can watch upcoming movies and shows, and everything else you could possibly stand to know.)
What's up jabronis? Season 15 of "It's Always Sunny in Philadelphia" is finally coming down the pipeline almost two years after the end of the previous season. The FXX series, created by stars Rob McElhenney, Charlie Day, and Glenn Howerton, follows five of the worst people on the planet as they try to solve all of the world's problems. For 14 seasons, we've followed "the gang" as they combat social dilemmas, their alcoholism, and one another.
The 15th season isn't just exciting for "Sunny" fans — it's also record-breaking. The series is now the longest-running live-action comedy series in television history, surpassing "The Adventures of Ozzie & Harriet," which held the record for 55 years after it went off the air in 1966. "It's Always Sunny" will run for at least another four seasons, to an impressive 18 seasons. 
It's Always Sunny in Philadelphia Release Date and Where to Watch It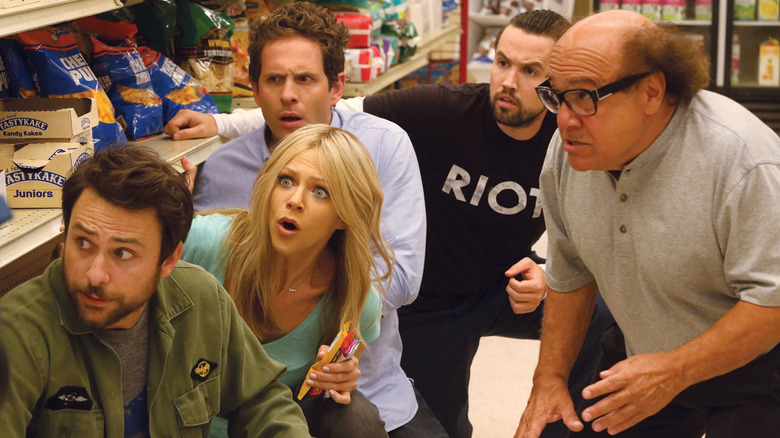 FX
Season 15 of the loud and crude comedy will premiere on FXX with the first two episodes on Wednesday, December 1, 2021 at 10:00 P.M. ET. It will be available to stream the next day on FX on Hulu.
What is It's Always Sunny in Philadelphia?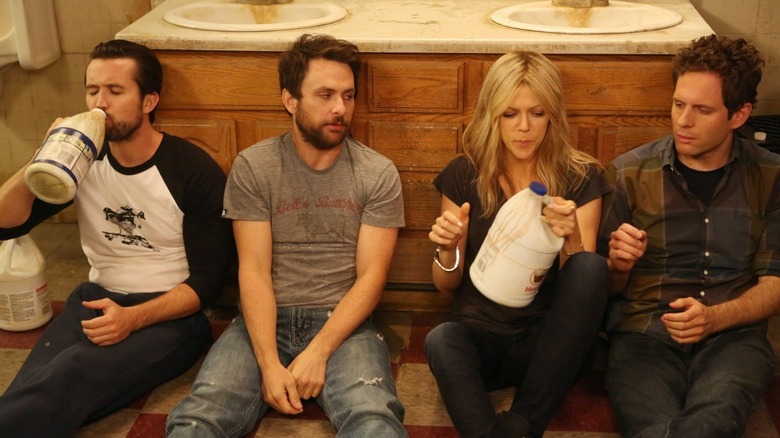 FX
"It's Always Sunny in Philadelphia" follows the proprietors of an Irish dive bar called "Paddy's Pub" in the heart of Philadelphia. "The Gang," as they call themselves, consists of fallen businessman Frank Reynolds (Danny DeVito), narcissistic sociopath and possible future serial killer Dennis (Howerton), failed actress and serial abuser Dee (Kaitlin Olson), Frank's illiterate janitor roommate/best friend/ex-husband/possible son Charlie (Day), and self-hating gay Catholic "bodyguard" Mac (McElhenney). 
The gang have a weird way of looking at the world, heavily skewed by pop culture. Over the years, they have created their own "Lethal Weapon" sequels, created a piece of viral merchandise with "D***towel," and even survived a cruise ship sinking after they were all thrown in the brig for various indiscretions. 
Here's the season 15 synopsis from the release date press announcement:
"This is a season that sees The Gang try to exploit pandemic aid, sidestep cancel culture, evade criminal justice, reflect on their origins, and reconcile their identities and homeland roots."
Beyond that, all we know is that the upcoming season will address the coronavirus in a way that only "Sunny" can. According to The Futon Critic, the first two episodes are titled "2020: A Year in Review" and "The Gang Makes Lethal Weapon 7." 
It's Always Sunny in Philadelphia Season 15 Cast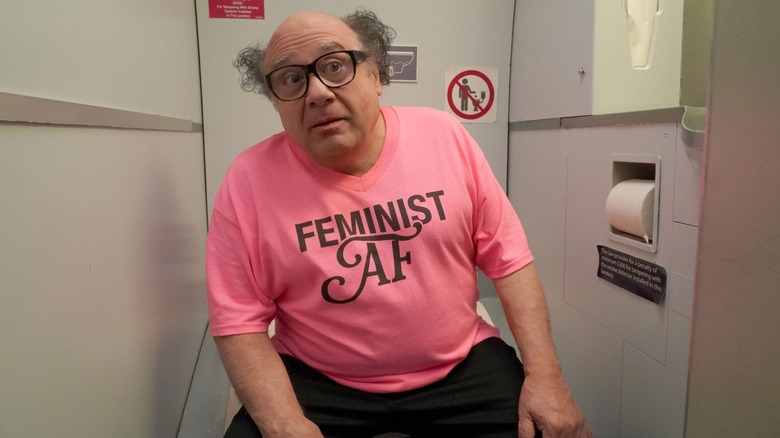 FX
McElhenney, DeVito, Howerton, Day, and Olsen will all return in their respective roles. Series regulars like the Waitress (Mary Elizabeth Ellis), disgraced former priest Rickety Cricket (David Hornsby), Artemis (Artemis Pebdani), Charlie's mom (Lynne Marie Stewart), and Mac's mom (Sandy Martin) should all be back, though those details aren't confirmed. We haven't seen the gloriously inbred McPoyles in awhile, so it's unlikely that we'll see Jimmi Simpson or Nate Mooney in the coming season, though who knows? Maybe the milky McPoyles were just waiting for a comeback after the whole courtroom fiasco in season 11.
It's Always Sunny in Philadelphia Season 15 Showrunner, Directors, and Crew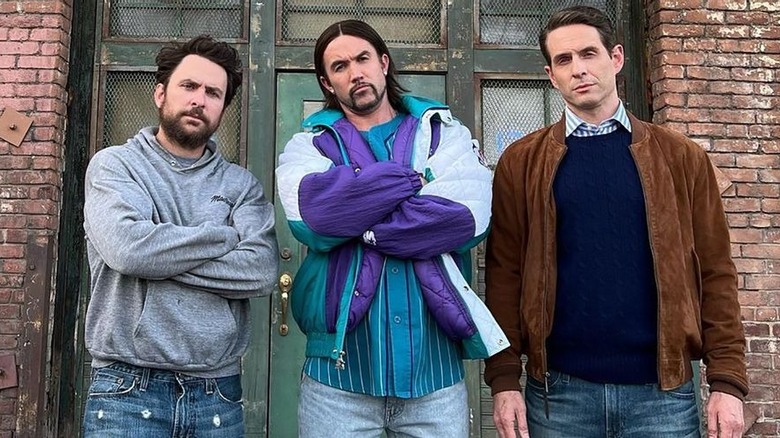 FX
McElhenney, Day, and Howerton will return in writing and producing positions. Series regular Pete Chatmon will return to direct the second episode. Writer and director Megan Ganz also returned for this season.