Win A Blu-Ray Copy Of The Bloody New Action Movie Yakuza Princess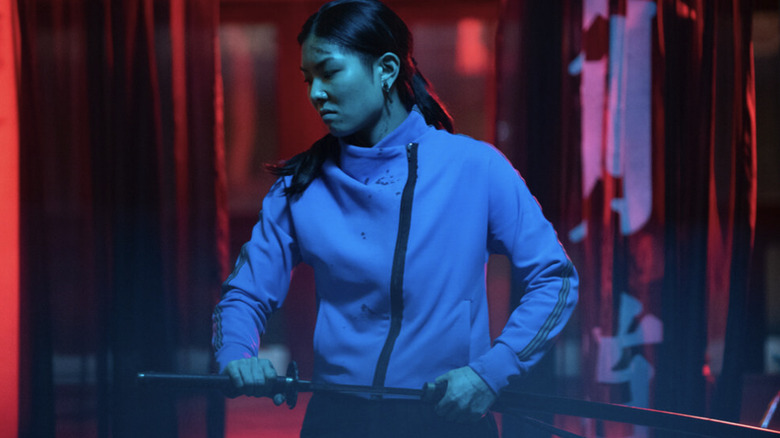 Magnet Releasing
The world of low-budget martial arts movies can prove to be very rewarding if you enter it with the proper expectations. Are you cool with pulpy, frequently ridiculous narratives? Would you rather see actors put their bodies on the line instead of trying to deliver an Oscar-worthy performance? Do you value kick-ass fight scenes above all else? If you answered yes to all three, we have some good news: we're giving away a copy of "Yakuza Princess," one of the newest additions to the genre.
What You Win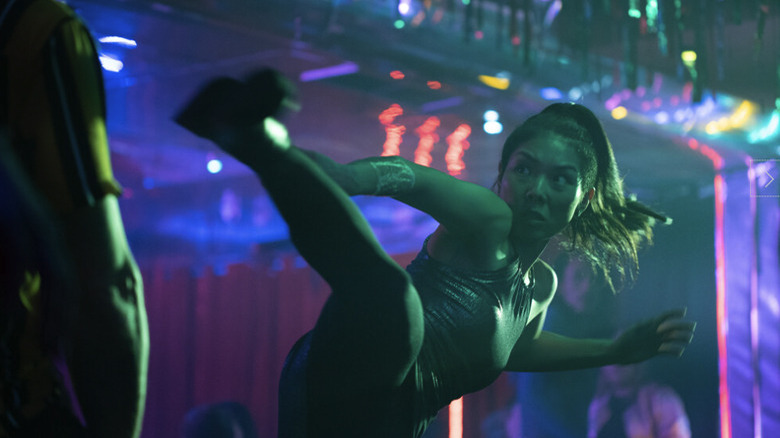 Magnet Releasing
/Film is giving away a Blu-ray copy of "Yakuza Princess," the latest film from "Good" and "The Division" director Vicente Amorim. The movie marks the feature film debut of Masumi, a musician and actor who apparently scored this role only a few months after beginning work with an acting teacher. She definitely looks like she knows her way around a sword. Jonathan Rhys Meyers ("Mission: Impossible 3") and Tsuyoshi Ihara ("13 Assassins") round out the cast.
Here is the movie's official synopsis:
YAKUZA PRINCESS follows Akemi (Masumi), an orphan who was sent overseas to Brazil as an infant after her father, a prominent Japanese gang boss, is killed. Twenty years later, Akemi's quiet life is upended when she discovers she is the sole heiress to half of the Yakuza crime syndicate. After forging an uneasy alliance with Shiro (Jonathan Rhys Meyers), an amnesiac assassin who was sent to kill her and believes an ancient katana binds their two fates, Akemi takes control of her destiny and unleashes war against her pursuers from the other half of the syndicate. Adapted from the graphic novel "Shiro" by Danilo Beyruth, YAKUZA PRINCESS is a wild ride that blends coming-of-age and revenge thriller against the vibrant backdrop of Sao Paulo's Japanese diaspora community.
How to Enter
Curious about how you can get your hands on this Blu-ray? Well, you better start training now, because you'll have to pass three strenuous physical trials in order to even be entered for consideration. I'm kidding – all you have to do is join Twitter if you're haven't already and retweet the following tweet:
Action-thriller @YakuzaPrincess comes out later this month, and we're giving away a Blu-ray copy with @MagnoliaPics to celebrate! Make sure you follow @slashfilm and RT for a chance to win. (Only open to U.S. residents) pic.twitter.com/RGAUYmeJJq

— /Film (@slashfilm) November 4, 2021
It's that simple. /Film will randomly select a winner from the retweeters, and will notify the winner via Twitter that they've won. One last thing: only U.S. residents are eligible to win. (Sorry, international readers!)
And if you don't win, don't fret: "Yakuza Princess" arrives on 4K Ultra HD, Blu-ray, DVD, and On Demand platforms on November 16, 2021.