Resident Evil: Welcome To Raccoon City Trailer: Claire & Chris Redfield Are In For A Nightmare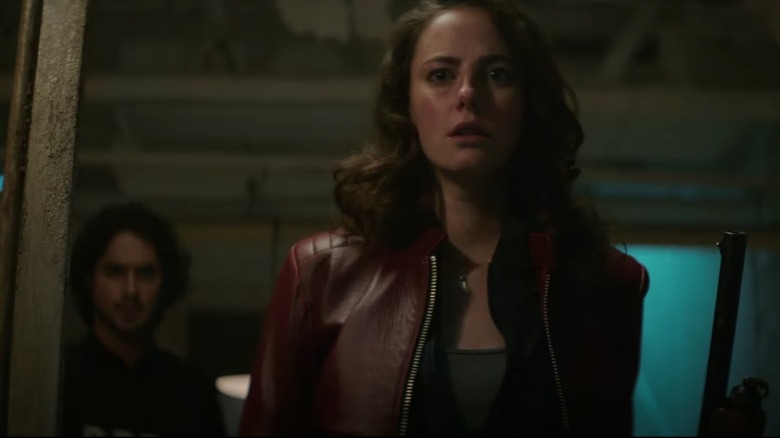 Sony Pictures
Well, can't say we weren't warned! After the previous "Resident Evil" movies mostly opted for an action/thriller approach to the ever-popular video game series, director and longtime fan of the franchise Johannes Roberts has made it no secret that he wishes to bring the material back to its horror roots. Nowhere is that more obvious than in this latest trailer for "Resident Evil: Welcome to Raccoon City," which borrows heavily from horror movie marketing both new and old in an attempt to bring its infected villains to "life" in all their gory, er, glory. Watch the footage for yourself below.
Resident Evil: Welcome to Raccoon City Trailer
Evil can't be contained in this latest footage that highlights the disturbing conspiracy taking place in Raccoon City at the hands of the sinister Umbrella Corporation. The "Resident Evil" video games have gone on to both critical acclaim and immense popularity among fans in the decades since the first game arrived, culminating with the recent release of "Resident Evil Village" and the unmissable pop culture event that it became. Yes, there was a period of time when you couldn't log on without seeing relentless thirst for the Tall Vampire Lady and, honestly, rightfully so.
Writer and director Johannes Roberts is hoping to tap into that frenzied fanbase by adapting the first two games of the Capcom series, though that's a particular creative choice that may please any many fans as it baffles. In terms of casting, however, "Welcome to Raccoon City" is already faring well with the additions of Kaya Scodelario as Claire Redfield, Hannah John-Kamen as Jill Valentine, Robbie Amell as Chris Redfield, Tom Hopper as Albert Wesker, Avan Jogia as Leon S. Kennedy, Donal Logue as Chief Irons, and Neal McDonough as William Birkin.
"Resident Evil: Welcome to Raccoon City" is scheduled to release in theaters on November 24, 2021.
Returning to the origins of the massively popular RESIDENT EVIL franchise, fan and filmmaker Johannes Roberts brings the games to life for a whole new generation of fans. In RESIDENT EVIL: WELCOME TO RACCOON CITY, once the booming home of pharmaceutical giant Umbrella Corporation, Raccoon City is now a dying Midwestern town. The company's exodus left the city a wasteland ... with great evil brewing below the surface. When that evil is unleashed, a group of survivors must work together to uncover the truth behind Umbrella and make it through the night.