Star Wars: Rogue Squadron: Release Date, Cast, And More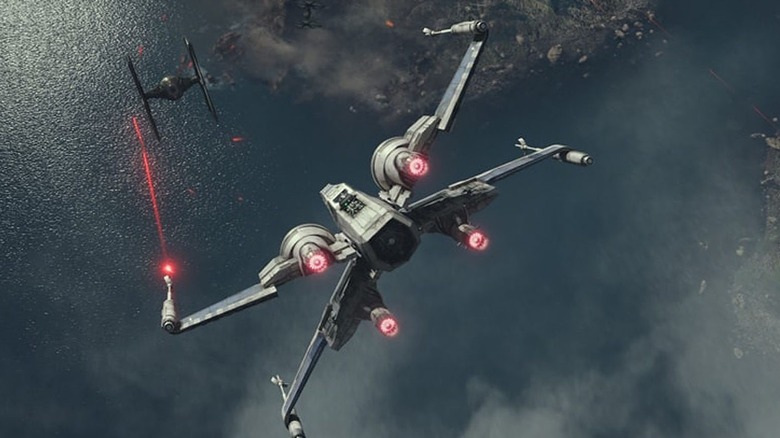 Disney
(Welcome to ...And More, our no-frills, zero B.S. guide to when and where you can watch upcoming movies and shows, and everything else you could possibly stand to know.)
We are currently in the midst of our longest break between "Star Wars" movies since Disney's acquisition of Lucasfilm brought us "The Force Awakens" in 2015. The trilogy concluded with 2019's "The Rise of Skywalker" and, at that time, the studio decided it would be best to give moviegoers a break. Not that we haven't had lots to enjoy in the meantime, with shows like "The Mandalorian" and "The Bad Batch" debuting on Disney+. 
The "Star Wars" franchise will return to the big screen with a new entry in the iconic saga, "Rogue Squadron," which is currently in the works. As the title implies, this movie will be focused on the group of the same name from the annals of "Star Wars" history, and we're here to give you a rundown of everything we know so far.
Here is everything you need to know about "Star Wars: Rogue Squadron."
Rogue Squadron Release Date and Where You Can Watch It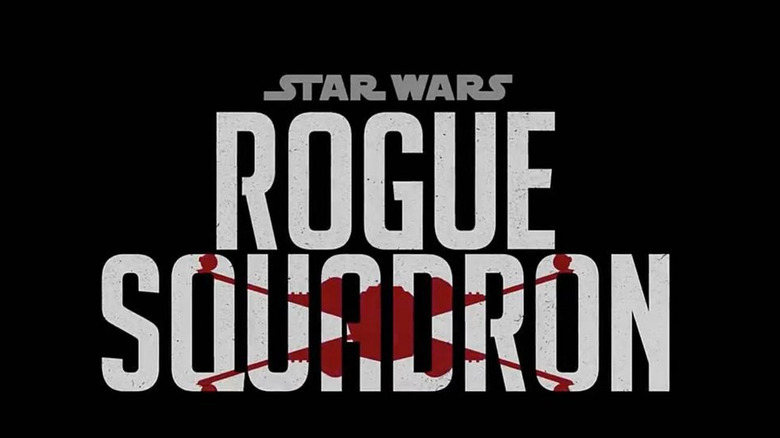 Disney
"Rogue Squadron" is set to be released in theaters on Friday, December 22, 2023. The movie is expected to be a theatrical exclusive, meaning it will not be available to stream on Disney+ (or anywhere else) until at least 45 days after it debuts in theaters.
What Is Rogue Squadron?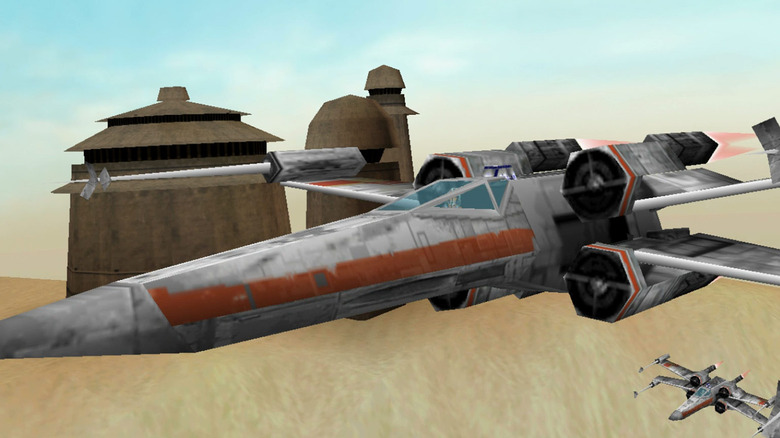 Lucasfilm
"Rogue Squadron" is the next "Star Wars" movie, and the first one set to be released since "The Rise of Skywalker" hit theaters in December 2019. It's a standalone feature that takes its name from a beloved series of video games and novels from the expanded universe, though it won't explicitly be based on any of the games in particular. When the project was first announced, Lucasfilm President Kathleen Kennedy had this to say of the movie's story:
"This story will introduce a new generation of starfighter pilots as they earn their wings and risk their lives in a boundary-pushing high-speed thrill ride. The legend of Rogue Squadron has been long beloved by Star Wars fans and will move us into a future era of the galaxy."
Rogue Squadron Director, Crew, and More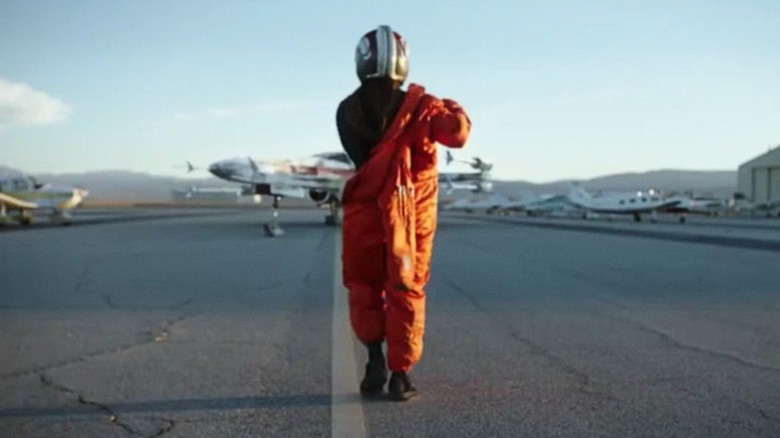 Disney
Patty Jenkins ("Wonder Woman") is set to direct "Rogue Squadron" making her the first woman to helm a movie within the iconic "Star Wars" franchise. Matthew Robinson ("Love and Monsters") will pen the screenplay. Kathleen Kennedy will serve as a producer, as she is on all Lucasfilm projects.
Rogue Squadron Cast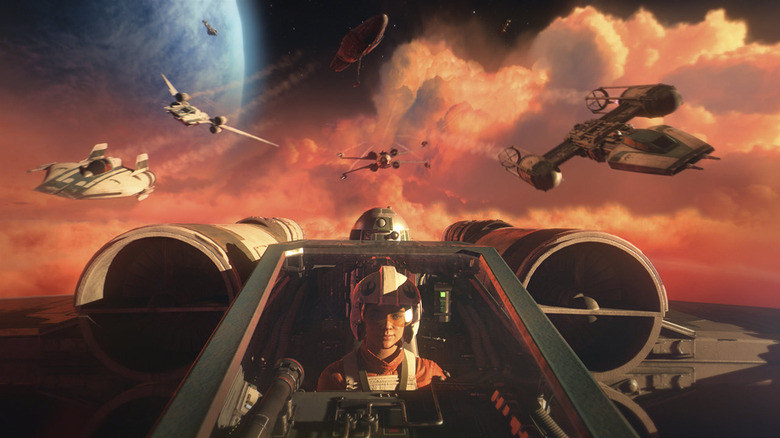 Lucasfilm
As of this writing, no cast members have been confirmed for "Rogue Squadron." It's possible we could see some familiar faces from "Star Wars" past, but we likely won't learn those sorts of details until much closer to production.
Rogue Squadron Trailer and Synopsis
While no official trailer has been released for "Rogue Squadron," Lucasfilm did release an announcement video that features director Patty Jenkins discussing the movie, which you can check out above. Additionally, while we don't have a synopsis, Jenkins did give the following statement explaining why she opted to take on the project.
"It's been a lifelong dream as a filmmaker to one day make a great fighter pilot film. As the daughter of a great fighter pilot myself, some of the best memories of my life are of seeing my father's squadron take off in their F4s every morning, and hearing and feeling the awe-inspiring power and grace. When he passed away in service to this country it ignited a burning desire to one day channel all of those emotions into one great film. 

"When the perfect story arrived in combination with another true love of mine, the incomparable world of 'Star Wars,' I knew I'd finally found my next film. I'm extremely honored and excited to take it on, and grateful to Lucasfilm, Disney, and the fans for extending that thrill to me."