The Reluctant Traveler: Eugene Levy To Host Apple TV+ Travel Show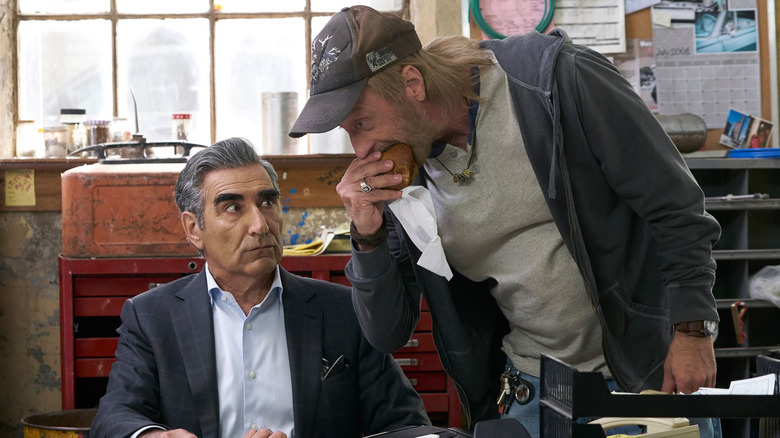 Pop TV
If you're like me, the end of "Schitt's Creek" has left a giant Eugene Levy-shaped hole in your heart, and you've been longing for a new show announcement to help fill the void. Luckily for us, Apple TV+ is coming to the rescue in the form of a new unscripted travel series called "The Reluctant Traveler" hosted by the remarkable Canadian comedy legend. Here's the show's official synopsis from Apple:
"The Reluctant Traveler" will see Levy visit some of the world's most remarkable hotels, as well as explore the people, places and cultures that surround them. Self-confessedly not your average travel show host — he's not usually adventurous or well-versed in globe-trotting — he's agreed the time is right for him to broaden his horizons. Levy will be packing his suitcase with some trepidation but hoping his experiences might lead to a whole new chapter in his life — that's as long as he doesn't have to battle his motion sickness, and still gets dinner at 7.
Considering he just spent six seasons living in a fictional motel in the small-town known as "Schitt's Creek," it almost feels like meta casting having Eugene Levy venture around the world and experience new people, places, and cultures. Levy is also executive producing "The Reluctant Traveler" alongside David Brindley, and the series will be produced by ITV subsidiary Twofour. Apple TV+ has not yet announced a premiere date, episode count, or any confirmation on where Levy's travels will take him.
A Relatable Travel Show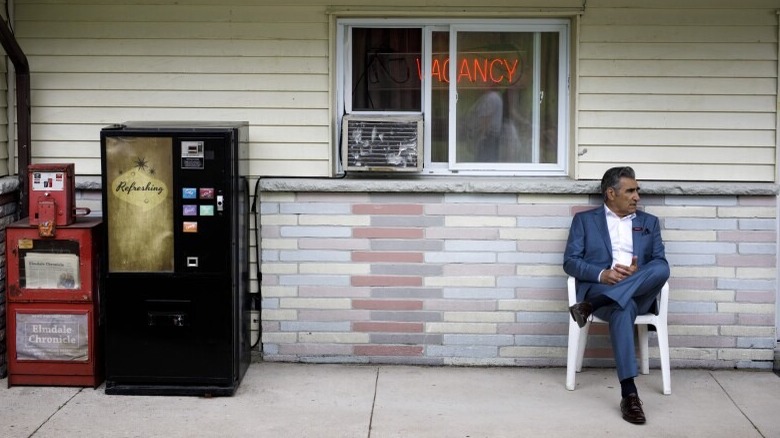 Pop TV
Eugene Levy is beloved not just for his decades-spanning career, but also for his endearing and relatable personality. Levy is well known for liking things in particular ways, which automatically puts him in fish-out-of-water scenarios any time he leaves his comfort zone. Sure, it's entertaining to watch shows about other cultures hosted by world travelers with a depth of global knowledge beyond anything we could imagine possessing for ourselves, but there's something uniquely exciting about a travel show hosted by someone who doesn't get out as much as they should.
Levy has a history of working on films that resemble unscripted programming thanks to his starring roles in Christopher Guest films like "Best in Show," "Waiting for Guffman," and "A Mighty Wind," but this is actually Levy's first foray into a genuinely unscripted series. Fortunately, he comes from an improv background, so no matter what is thrown his way, he'll be able to handle it.
"The Reluctant Traveler" joins Apple TV+'s existing roster of quality documentary-style productions including "Boys State," "The Velvet Underground," "The Beastie Boys Story," and "Who Are You, Charlie Brown?"