Eternals Box Office Projections Point To $75 Million Opening Weekend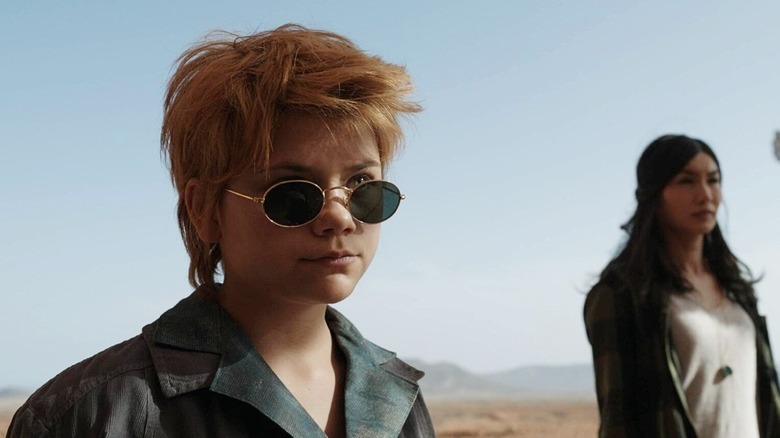 Marvel Studios
After suffering several delays, Marvel's "Eternals" is finally set to hit theaters, with Thursday preview screenings kicking off tomorrow at 6 p.m. It shouldn't come as a huge surprise, given the consistent track record that the Marvel Cinematic Universe has established, that the movie is expected to have a strong debut at the box office in its opening weekend.
As reported by Deadline, "Eternals," directed by Oscar-winner Chloé Zhao, is expected to debut with around $75 million this weekend in North America. It is currently outpacing "Shang-Chi and the Legend of the Ten Rings" on Fandango in terms of pre-sales. The biggest opening for a Marvel Cinematic Universe movie this year is still held by "Black Widow," which debuted to $80 million in July. However, largely due to its simultaneous release on Disney+ Premier Access, "Black Widow" had a huge drop-off week-to-week and was recently passed by "Venom: Let There Be Carnage" overall at the domestic box office. As a theatrical exclusive, "Eternals" has the potential to overtake "Black Widow" even with a slower start.
The week-to-week holdover will be the thing to watch, as that will be the key to this movie's success or failure. "Shang-Chi" held great, ultimately earning $222 million domestically to become the highest-grossing movie in North America this year so far. The film, adapted from the Jack Kirby comics of the same name, is said to carry a steep $200 million budget.
The Uphill Battle Ahead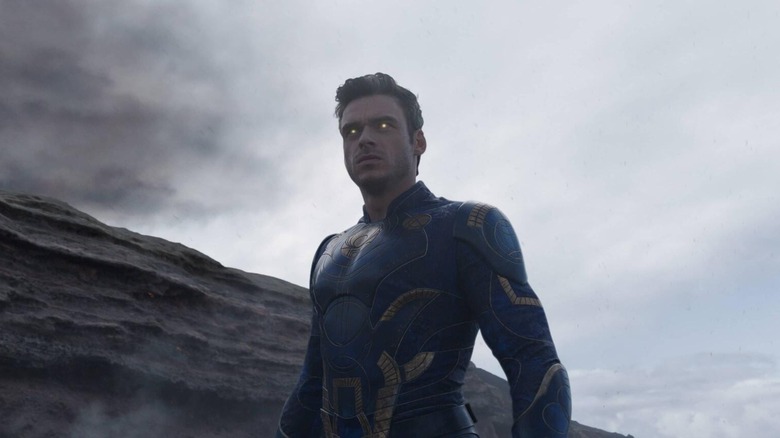 Marvel Studios
One thing "Eternals" is facing that virtually every other MCU movie to date did not is a mixed critical response. The movie currently boasts a critic score of 54% on Rotten Tomatoes, making it Marvel Studios' first "Rotten" movie. The divide is sharp, with some critics praising Zhao's take on the genre, while others felt it was a mixed bag. 
What truly matters, as we've seen with movies like "Venom," is what audiences think. That could determine the film's fate as it seeks to establish a new viable franchise within the larger MCU. Zhao, for her part, has said she's ready to go for a sequel, should the opportunity arise.
The movie's massive cast includes Angelina Jolie, Gemma Chan, Richard Madden, Kumail Nanjiani, Lauren Ridloff, Brian Tyree Henry, Salma Hayek, Lia McHugh, Don Lee, and Kit Harington.
"Eternals" hits theaters on November 5. Here's the official synopsis:
Marvel Studios' Eternals features an exciting new team of Super Heroes in the Marvel Cinematic Universe, ancient aliens who have been living on Earth in secret for thousands of years. Following the events of Avengers: Endgame, an unexpected tragedy forces them out of the shadows to reunite against mankind's most ancient enemy, the Deviants.