Saturday Night Live Is Bringing In Shang-Chi And Loki Stars To Host November Shows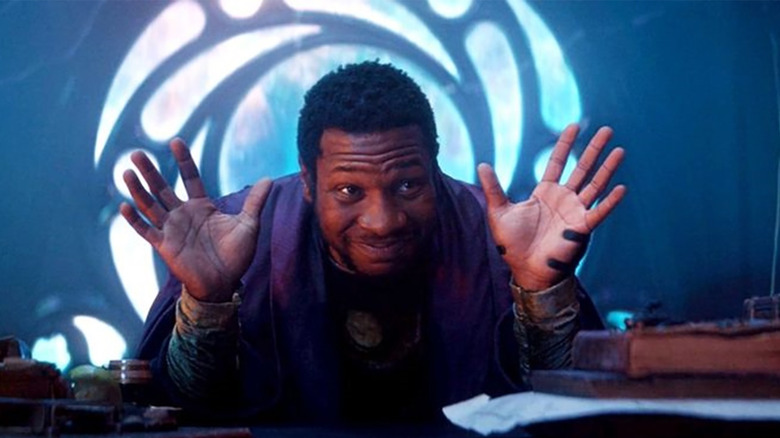 Marvel Studios
"Saturday Night Live" just plowed through for back-to-back episodes to kick off season 47 of the late night sketch series. Rami Malek was the surprising high point with the best episode of the first wave, and Jason Sudeikis ending things on a decent note too. Now November is looking very exciting with a "Succession" star and a couple key names from the Marvel Cinematic Universe hosting new episodes leading up to Thanksgiving. 
Kieran Culkin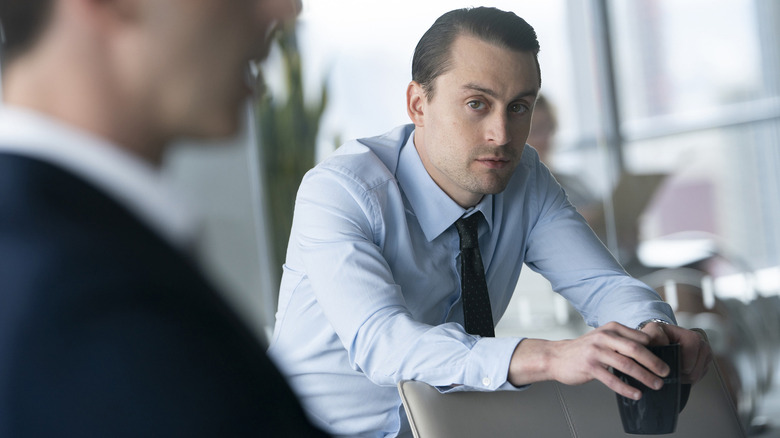 HBO
Kicking off three back-to-back shows this weekend will be Kieran Culkin hosting on November 6. The actor has stayed in the limelight after starting his career as a child star alongside his older brother Macaulay Culkin in "Home Alone," where he played the bed-wetting rascal Fuller. His younger years also saw him appearing in the "Father of the Bride" remake and the sequel. In his adult years, he's starred in films such as "Igby Goes Down" and "Scott Pilgrim vs the World." But most recently, it's his role on the HBO series "Succession" that has him getting attention. 
Since Macaulay Culkin hosted "SNL" at a very young age, we're hoping for some kind of cameo from the grown actor alongside his brother. At the very least, we're sure it'll be alluded to, and we might even get some kind of riff on "Home Alone."
Kieran Culkin will be joined by musical guest Ed Sheeran, who almost didn't get to do the show because of COVID-19.
Jonathan Majors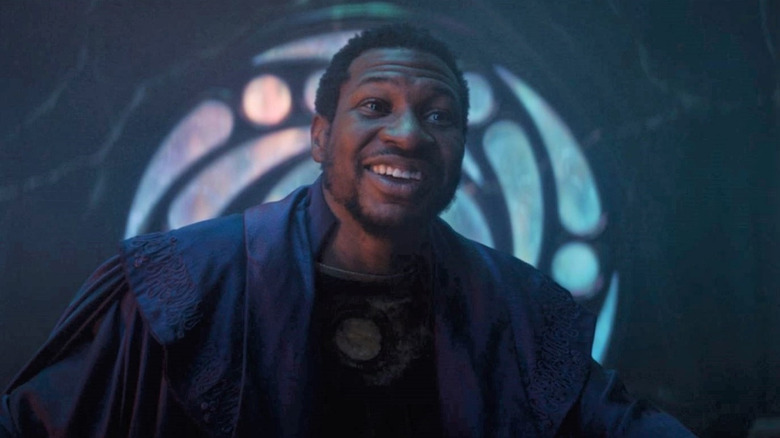 Marvel Studios
Jonathan Majors will host the following weekend on November 13. The actor made waves in the Marvel Cinematic Universe over the summer with his debut as Kang the Conqueror at the end of the "Loki" series on Disney+. But Majors was already garnering attention before that for "The Last Black Man in San Francisco" and "Da 5 Bloods," not to mention his role in HBO's unfortunately canceled "Lovecraft Country." You can catch him on Netflix this weekend in the western "The Harder They Fall." 
If Majors' performance in "Loki" is any indicator, the actor has some comedic chops that he should be able to easily flex. Hopefully he follows in the footsteps of Adam Driver and Rami Malek by being a primarily dramatic actor who can tap into comedy by way of their stellar acting skills.
Majors will be joined by musical guest Taylor Swift, who has been known to get in on the sketch comedy from time to time.
Simu Liu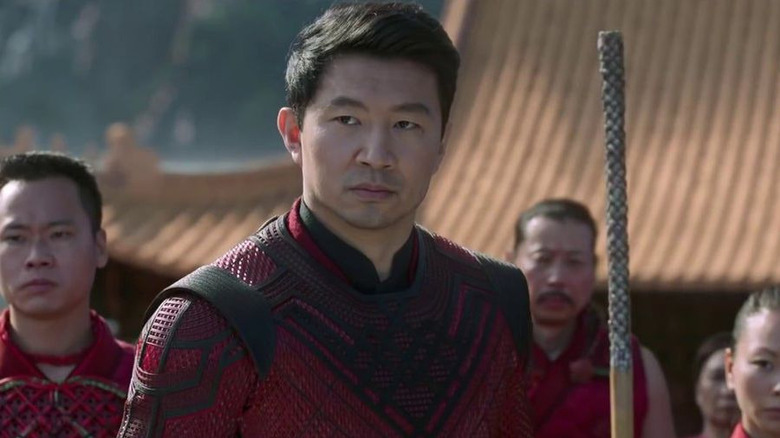 Marvel Studios
Finally, "SNL" is digging into the Marvel Cinematic Universe yet again by bringing in "Shang-Chi and the Legend of the Ten Rings" star Simu Liu into host the show on November 20, the last show before Thanksgiving. 
Liu is riding a huge wave of fame after becoming the first Asian superhero to get their own movie in the MCU, and we know he's got comedic chops on the small screen too, thanks to the comedy series "Kim's Convenience." Before that, he also appeared in Awkwafina's "Nora from Queens" and "Fresh Off the Boat." So we're hoping he'll bring the funny and some leading man charm when he hosts "SNL."
Liu will be joined by musical guest Saweetie, who is apparently a rapper and not a candy brand.