Manga Series Gantz Becoming A Movie From Overlord Director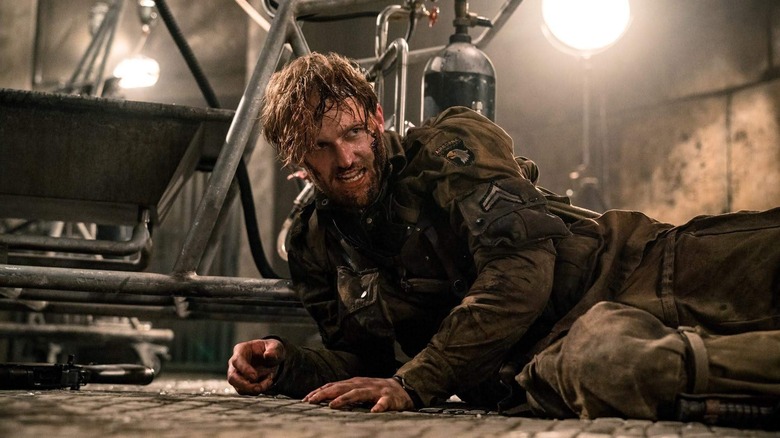 Paramount Pictures
Science fiction, horror, and manga fans should all rejoice, because according to Deadline, "Overlord" director Julius Avery is set to direct a live-action adaptation of the sci-fi horror manga "Gantz." "Gantz" is notorious among manga and anime fans for being one of the most brutal, violent series in existence, and Avery showed that he's no slouch when it comes to gore with "Overlord," so this feels like a match made in horror heaven. 
What the Heck is a Gantz?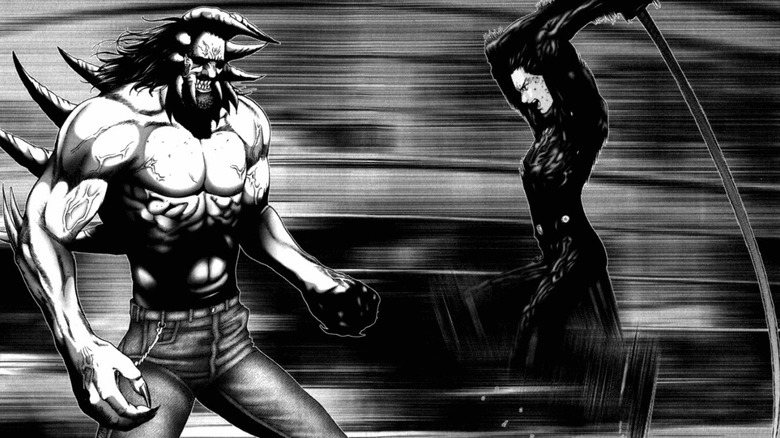 Dark Horse Comics
"Gantz" tells the story of Kei Kurono and Masaru Kato, Japanese high school students who die in a train accident and become part of a "game" where they are forced to hunt down and kill aliens. If they die on their game missions, they cease to exist. The name Gantz refers to a large black sphere that controls the game and keeps control over its newly dead players. The manga series was written and illustrated by Hiroya Oku, and has been made into several anime series and feature adaptations, though the Japanese live-action adaptations probably won't be able to stack up to whatever Sony and Hollywood can cook up. The script for the adaptation is planned to be written by Marc Guggenheim, with Temple Hill producing. 
Sony recently wrapped production on another manga adaptation, "Bullet Train," helmed by "Deadpool 2" director David Leitch. It features an all-star cast, including Brad Pitt, Joey King, Michael Shannon, Brian Tyree Henry, Sandra Bullock, and Aaron-Taylor Johnson.
Avery was recently tapped to write and direct a new Van Helsing film for Universal and James Wan, so the director will have plenty of horror on his plate. 
One Seriously Twisted Manga Series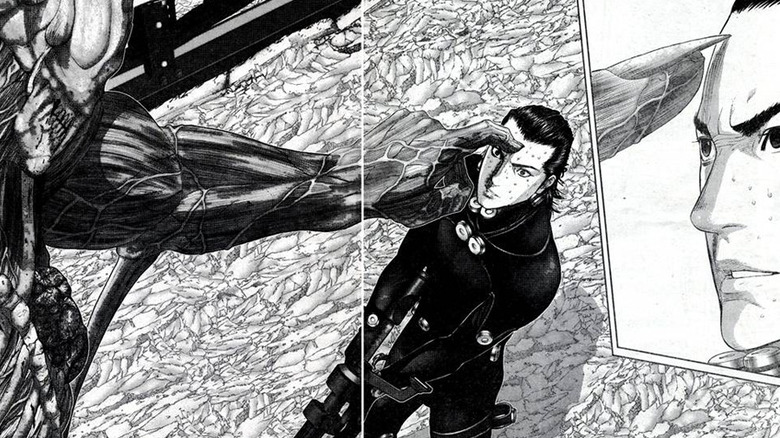 Dark Horse Comics
It's almost impossible to explain just how violent, mind-blowing, and emotionally devastating "Gantz" can be. It's like if "Squid Game," "Alice in Borderland," "Dead Like Me," and "Dante's Inferno" all got chucked in a blender and then filtered through the mind of a twisted genius. "Gantz" is one of those stories that sticks with you no matter how you're introduced to it, although the manga and original anime series are probably the best. A live-action adaptation from a major studio could introduce this hidden horror gem to a whole new audience, and I'm here for it. 
The anime series of "Gantz" is available on the Funimation streaming service, and the movie "Gantz:0" is available on Netflix, though that's probably the weakest link in the whole franchise. If you really want to see what this nasty little horror story is all about, check out the manga at your local library or bookstore.