A Boy Called Christmas Trailer: Santa Claus Gets His Very Own Origin Story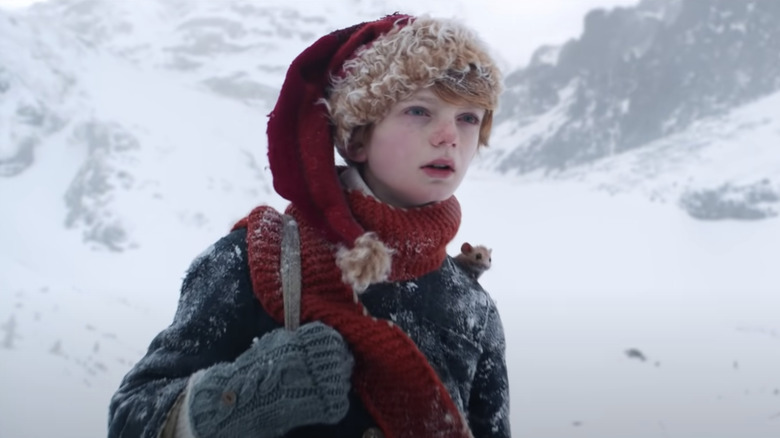 Netflix
Now that Halloween is in the rearview mirror, the wave of holiday fare is already beginning to wash over everything and everyone. While Lifetime and Hallmark have a stranglehold on the rom-com holiday subgenre, Netflix has proven in recent years to be the go-to source for unique family adventure films, with original offerings like "Jingle Jangle: A Christmas Journey" and the Kurt Russell and Goldie Hawn series, "The Christmas Chronicles." This year, Netflix is set to add another star-studded feature to its festive filmography with "A Boy Called Christmas."
From the official Netflix synopsis:
An ordinary young boy called Nikolas sets out on an adventure into the snowy north in search of his father who is on a quest to discover the fabled village of the elves, Elfhelm. Taking with him a headstrong reindeer called Blitzen and a loyal pet mouse, Nikolas soon meets his destiny.
Based on the book of the same name by Matt Haig, "A Boy Called Christmas" is a fantastical family adventure spectacular centered on the origin story of the Christmas holiday and the life of the boy who would become Santa Claus, long before he became the holly, jolly, magical toy delivery icon he is today. Check out the trailer below for the breathtaking visuals and give yourself the gift of an early dose of holiday cheer.
A Boy Called Christmas Trailer
The trailer opens with the narration of Dame Maggie Smith recounting to a group of children, "You may find this hard to believe, but long ago, nobody knew about Christmas." What follows is a stunning look back at a world before Christmas, with gorgeous costumes and the introduction of the magical and luxuriant world known as Elfhelm. Young Nikolas is sent on a quest to bring "a spark of magic" back to his world, and is joined by his animal companion Miika the Mouse, who Nikolas soon realizes can speak. Once arriving in Elfhelm, a town that can only be visited by those "who believe in it" and one that looks like it popped right off of a Christmas card, Nikolas is introduced to the joyous festivities they call Christmas, and realizes that this merry holiday seems to be the hope and magic his town was looking for all along.
The film stars Henry Lawfull ("Les Misérables") as Nikolas, and features Toby Jones ("Harry Potter," "Doctor Who," "Captain America: The Winter Soldier"), Sally Hawkins ("Paddington," "Godzilla," "The Shape of Water"), Kristen Wiig ("Bridesmaids," "SNL," "Barb and Star Go To Vista Del Mar"), Michiel Huisman ("Game of Thrones," "Orphan Black," "The Invitation"), Stephen Merchant ("The Office," "Dream Corp, LLC," "Logan"), Jim Broadbent ("Harry Potter," "Paddington," "Game of Thrones"), and Maggie Smith ("Harry Potter," "Downton Abbey," "Love and Pain and the Whole Damn Thing").
"A Boy Called Christmas" hits Netflix on November 24, 2021, just in time for Thanksgiving weekend.