Ghostbusters: Afterlife Clip: Paul Rudd And Demon Dogs, Living Together, Mass Hysteria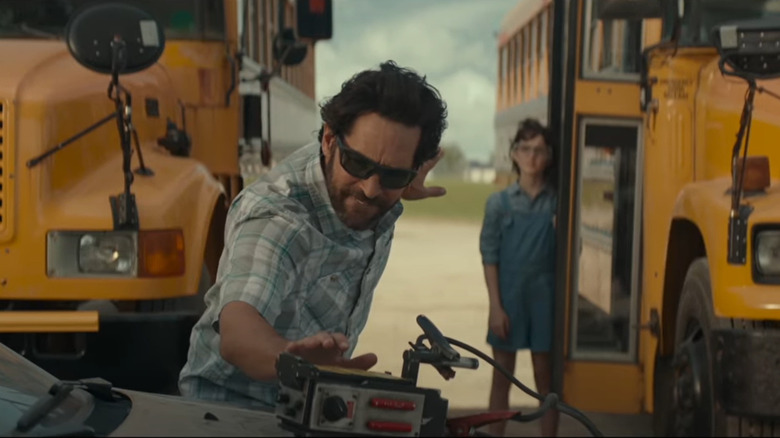 Sony Pictures
Jason Reitman's "Ghostbusters: Afterlife" is almost here, and the critical consensus so far has been refreshingly positive. The new sequel picks up roughly 30 years after the events of "Ghostbusters II," and director Ivan Reitman has passed the torch onto his son, "Tully" director Jason Reitman. We've seen a full trailer already, but to drum up excitement for the impending release, Sony has shared a clip of star Paul Rudd unleashing some canine catastrophe. 
In the clip, Rudd opens up a ghost trap using the power of school bus batteries and jumper cables, releasing one of the new ghastly creatures of the "Ghostbusters" universe, a Sentinel Terror Dog. We got our first look at one of these upgraded polterpups when Hasbro revealed their figure of him, but this is a slightly more intense experience. 
Who Let the (Terror) Dogs Out?
"Ghostbusters: Afterlife" follows a single mother (Carrie Coon) and her teenage son (Finn Wolfhard) and her adolescent daughter (Mckenna Grace) after they move into a rundown farmhouse in the town of Summerville, Oklahoma. They find the old Ghostbusters equipment right around the time spooky things start happening in town, and now they have to try and live up to the legacy and bust some ghosts. Here's the official synopsis:
From director Jason Reitman and producer Ivan Reitman, comes the next chapter in the original Ghostbusters universe. In Ghostbusters: Afterlife, when a single mom and her two kids arrive in a small town, they begin to discover their connection to the original Ghostbusters and the secret legacy their grandfather left behind.
While original "Ghostbusters" franchise cast members Bill Murray, Ernie Hudson, Sigourney Weaver, Dan Aykroyd, and Annie Potts are all reprising their roles, Rudd is one of the new characters taking the Ghostbusters into the future. He plays schoolteacher Mr. Grooberson, who is an adult and therefore "liable" when he pops open a proton pack, letting loose one peeved puppy. Whoops.
The Details on Terror Dogs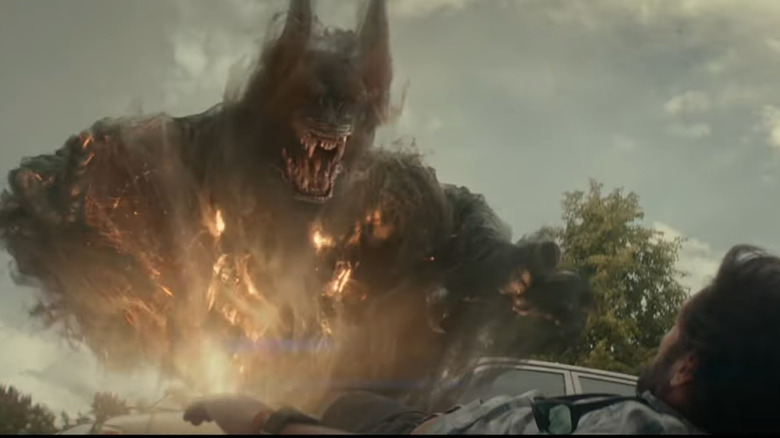 Sony Pictures
If the hellish hound Rudd releases looks familiar, that's because it is ... well, sorta. This one is a Sentinel Terror Dog, whereas the ones previously shown in the original 1984 movie were simply Terror Dogs. Those turned out to be Zuul, The Gatekeeper and Vinz Clortho, The Keymaster, though, so who knows what kinds of horrifying shenanigans this bipedal possessed pooch can get up to. The filmmakers have been clear that they want to take the series back to its roots with the new entry, so maybe Gozer's back and he's developed even nastier demon dogs. 
You can find out exactly what kind of murder mutt the Sentinel Terror Dog is when "Ghostbusters: Afterlife" hits theaters on November 11, 2021.