Every Adam McKay Movie Ranked Worst To Best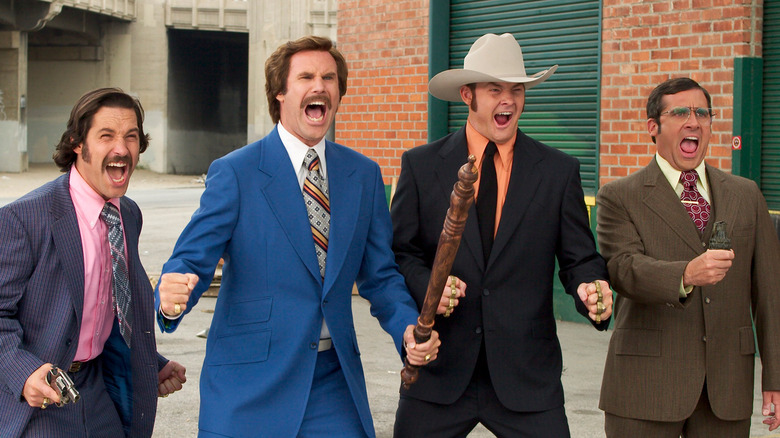 Few would have expected Adam McKay to become one of the most prominent political filmmakers in Hollywood, but the former head writer for "Saturday Night Live" has steadily developed into one of the most essential writers and directors of his generation. McKay cut his teeth in sketch comedy through his creation of the Upright Citizens Brigade improv group, and he's shown the same leadership skills in addressing relevant political issues with his recent biographical films.
McKay rose to prominence in the early 21st century thanks to his collaborations with fellow "Saturday Night Live" star Will Ferrell. Ferrell was one of the most popular "SNL" stars of his era, but translating his eccentric persona to the narrative structure of a film was no easy task. Ferrell's early string of star vehicles had resulted in disasters like "A Night at the Roxbury" and "Superstar," but McKay created an on-set environment where Ferrell could thrive, frequently incorporating improv.
McKay's latest effort, "Don't Look Up," is one of the most anticipated films of the year, and is expected to have a major presence in the upcoming awards race. The satire follows two scientists (Leonardo DiCaprio and Jennifer Lawrence) who must convince the President of the United States (Meryl Streep) to take an impending asteroid seriously. Its incredible ensemble includes Jonah Hill, Timothee Chalamet, Mark Rylance, Tyler Perry, Rob Morgan, Ron Perlman, Ariana Grande, Cate Blanchette, Chris Evans, Himesh Patel, Matthew Perry, Melanie Lynskey, and Michael Chiklis.
Here is every Adam McKay film ranked worst to best.
7. Anchorman 2: The Legend Continues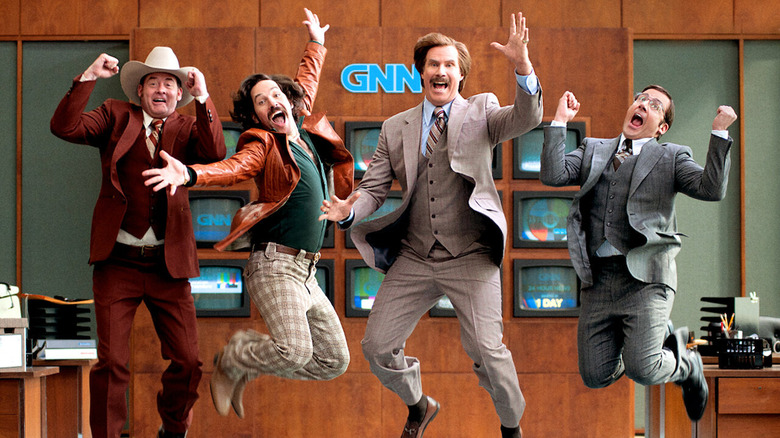 Paramount Pictures
The reputation of McKay's 2004 comedy "Anchorman: The Legend of Ron Burgundy" grew exponentially in the decade following its release. Loud-mouthed Channel 4 newsman Ron Burgundy became an icon, and Ferrell would frequently appear on talk shows in character and make public appearances. It was ambitious for McKay to tackle a second chapter, as comedy sequels are rarely successful. Some of the greatest comedy films ever made resulted in embarrassing follow-ups, such as "Caddyshack II," "Airplane II," "Fletch Lives," or "Porky's Revenge."
Thankfully, "Anchorman 2: The Legend Continues" retains the unique blend of slapstick and satire that made the original film work. McKay had used the ludicrous characters in the first film to satirize media consumption, and moving the story to the '80s allowed him to address the 24-hour news cycle and changing viewing habits. Ron and his loyal team of weatherman Brick Tamland (Steve Carrell), sports reporter Champ Kind (David Koechner), and field reporter Brian Fantana (Paul Rudd) are hired by the "GNN" network after Ron splits up with Veronica Corningstone (Christina Applegate).
Ron's breakup has emotional weight, as he has to address his selfish nature and make amends with Veronica. Ron also grows as a father to his six-year-old son Walter, and while this storyline can occasionally drag the pacing, McKay thankfully doesn't spend much time reveling in melodrama. When reinventing iconic moments from the original like the battle between news teams, McKay only heightens the absurdity.
6. The Other Guys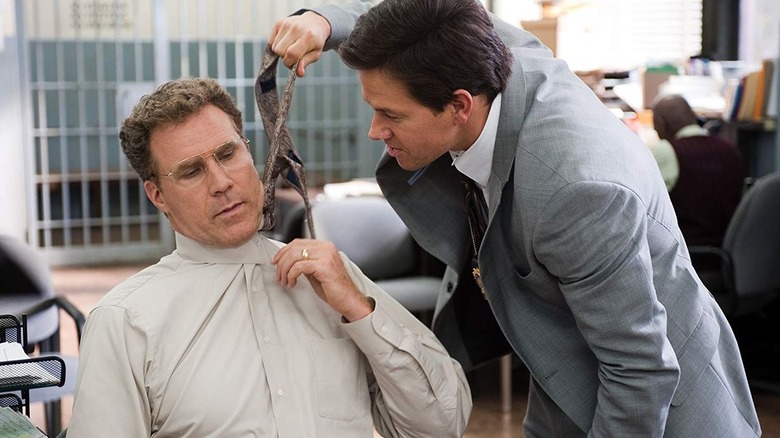 Sony Pictures
McKay and Ferrell frequently tackled familiar genres and reinvented them with their signature chaotic approach, and with "The Other Guys" they revitalized the buddy cop movie. The film paired Ferrell alongside Mark Wahlberg for the first time. While Wahlberg was committed to the material and his experience in action films benefited the premise, he simply couldn't keep up with Ferrell's rapid fire line delivery. Ferrell is so dominant that he overshadows Wahlberg's more straightforward approach to crafting a character arc, but McKay balances their different personas to give the film a distinctly awkward energy of competition.
"The Other Guys" has one of the most hilarious opening sequences in recent memory. Superstar cops Detective P.K. Highsmith (Samuel L. Jackson) and Detective Christopher Danson (Dwayne Johnson) are suddenly killed amidst a dangerous stunt, leaving the rest of the New York City Police Department to scramble living up to their legendary status. The ambitious rising star Terry Hoitz (Wahlberg) sees the opportunity to make a name for himself, and recruits the mild-mannered forensic accountant Allen Gator (Ferrell) to help him investigate a corruption scandal.
While the scandal involving eccentric billionaire David Ershon (Steve Coogan) isn't particularly interesting, McKay incorporates a political slant through the commentary on the corruption of big business and bribery. Coogan has a blast chewing the scenery, and it's humorous to see him develop increasingly ridiculous ways of diverting Hoitz and Gators' attention. Michael Keaton is also a scene-stealer as their superior Captain Gene Mauch.
5. Step Brothers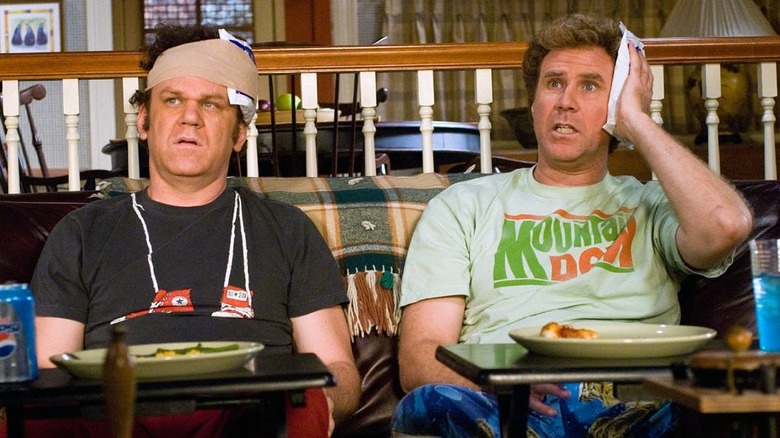 Sony Pictures
McKay would eventually grow interested in addressing fundamental world issues, but "Step Brothers" is an interesting diversion in that it's purely about petulant man children. The subtext is blatant, and McKay sits back and allows Ferrell and his co-star John C. Reilly to reach increasingly ludicrous feats of comedy in a battle of immaturity.
Brennan Huff (Ferrell) is a jobless man in his 40s who still lives with his mother, Nancy (Mary Steenburgen). Sensitive with his mother to a childlike degree, he becomes horrified when she marries the widowed Robert Doback (Richard Jenkins). Brendan's discomfort with a paternal figure is only escalated when Robert brings along his own grown son Dale (Reilly). The two pathetic figures immediately clash, and begin pulling eccentric pranks on each other.
Forced by their parents to find jobs, Brennan and Robert discover they have much more in common than they initially realized. Seeing them work together gives the film a compelling narrative in its second half, but their friendship doesn't endow them with any maturity.
"Step Brothers" is genuinely mean-spirited in a way that McKay rarely is, as even "Anchorman" and "Talladega Nights" have moments of genuine emotion. "Step Brothers" isn't concerned about evoking sympathy for the two leads in any moments that don't conceal another twisted joke; while it would have been unfortunate if that was all McKay could provide as a filmmaker, it's perfectly suited for a standalone deviation within his filmography that showcases his comedic range.
4. Talladega Nights: The Ballad of Ricky Bobby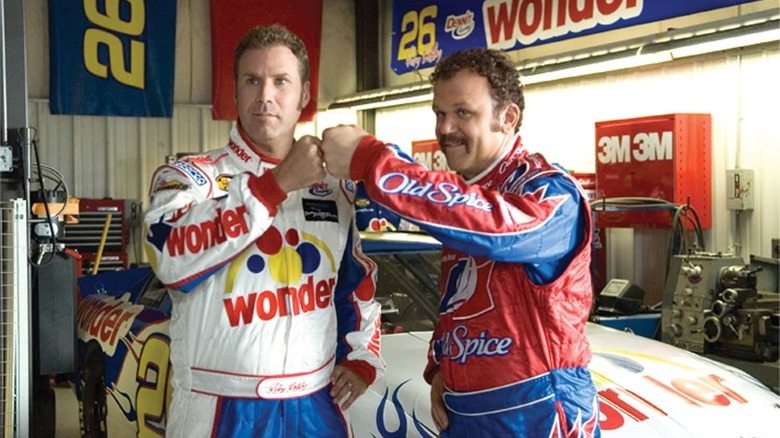 Sony Pictures
McKay was coming off of the success of "Anchorman," and while that film made pointed satirical comments about news media, it didn't seek any semblance of realism. When crafting his takedown of NASCAR events and southern culture, McKay pours a startling amount of craft into racing sequences that are genuinely exciting. Fun cameo appearances by real drivers Jamie McMurray and Dale Earnhardt Jr., among others, contribute to the unique balancing act that McKay pulls off; he pokes fun at the heightened absurdity of racing culture, but shows a genuine affection for those who follow it.
NASCAR champion Ricky Bobby (Ferrell) is obsessed with victory and is supported by an ardent family and band of followers who never have a reason to question his authority. Bobby isn't dismissive of those that adore him, though — his casual insensitivity stems more from ignorance than anything malicious. Bobby's best friend Cal Naughton Jr. (Reilly) has aspirations of his own that Bobby has never recognized, but worships Bobby nonetheless. McKay certainly depicts Bobby as a caricature, but his characterization is compelling enough to justify a feature-length adventure, not just a sketch.
In addition to its surprisingly propulsive racing sequences, the improv is slightly dialed back. However, McKay's subtle jabs at corporate sponsorships add an element that most studio comedies wouldn't. A scene-stealing side performance from Sacha Baron Cohen as French formula one racer Jean Girard is well-handled, even if his brand of comedy is distinct from Ferrell's.
3. Anchorman: The Legend of Ron Burgundy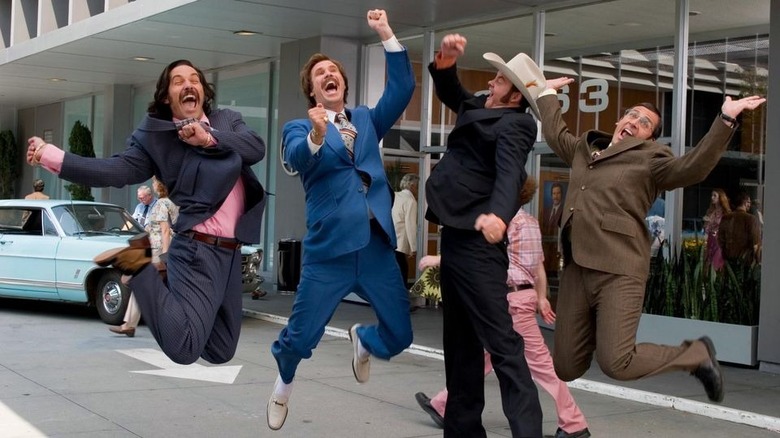 DreamWorks Pictures
Ron Burgundy is the embodiment of Ferrell's abilities as an actor. He instills his performances with comic idiosyncrasies that are amusing even when he's not delivering a punchline, and he's willing to extend a comic bit long beyond the point that it has any right to still be funny.
Ron is casually cruel and frequently makes insensitive remarks, but he's still able to evoke sympathy. McKay shows genuine growth as a man whose authority has never been questioned, but he's not completely lionized. It's always clear when Ron's arrogance is the butt of the joke, and the idea that an ignorant sexist like Burgundy could learn to make amends is surprisingly optimistic.
Ferrell performed some of his greatest physical gags in the original "Anchorman: The Legend of Ron Burgundy," but he's also generous with his screen time. Co-stars Paul Rudd, Steve Carrell, and David Koechner each have their moment to shine, and the film offered a breakout role for Carrell in particular before "The 40-Year-Old Virgin" made him a star. The movie excels when they work as a unit, with the iconic news team battle being a highlight.
A line like "boy, that escalated quickly" has been transformed into a meme so frequently that it's easy to forget what a perfect conclusion it is to the shockingly graphic barrage of blood. Vince Vaughn's role as rival newsman Wes Mantooth is the perfect counterpoint to Ron, and it was enjoyable to see him pop up in the sequel.
2. Vice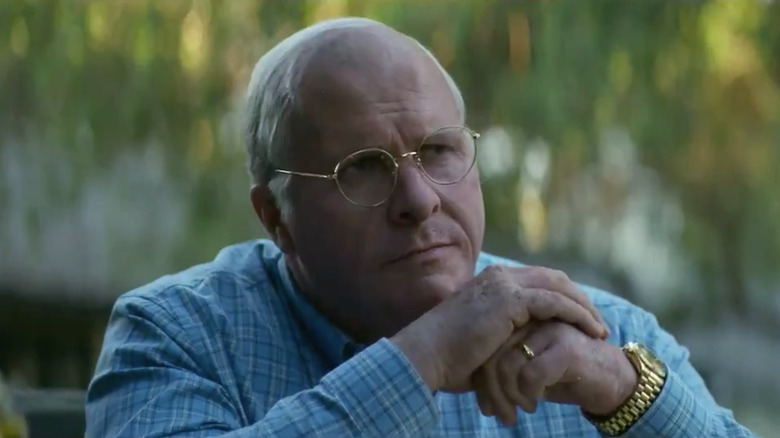 Annapurna Pictures
McKay's second film depicting a real political crisis isn't quite as sharp as "The Big Short," but nonetheless provides fascinating insight into dense subject matter. "The Big Short" has the benefit of telling a story that many viewers may have been unfamiliar with, but in "Vice" he faced the challenge of depicting prominent political figures whose mannerisms were subject to meticulous media coverage already. McKay addresses the disparity early on; he makes the point that the issues he's tackling were hidden in plain sight, and eventually Cheney tells the viewer he has no regrets.
"Vice" tracks the rise of Dick Cheney (Christian Bale) in a Shakespearean fashion (there's even a sequence in which he recreates a conversation from "Macbeth"). Opening with a drunk driving accident, it details Cheney's rising ambitions as he gains prominence within the Republican Party and works under Presidents Richard Nixon and Gerald Ford. Like "The Big Short," McKay uses unconventional framing devices to disseminate large amounts of information. A voiceover by Jesse Plemons is helpful, and offers a shocking twist once his character's role is revealed.
Bale's physical transformation is uncanny, particularly due to the dramatic weight gain, but Amy Adams' performance as Lynne Cheney is the film's secret weapon. The Lady Macbeth of the story, her threatening aura is subtly terrifying. Steve Carrell depicts Donald Rumsfeld as a mustache-twirling villain who scoffs at Cheney's questions of what they believe in, and Sam Rockwell is unafraid to turn George Bush into a petulant fool.
1. The Big Short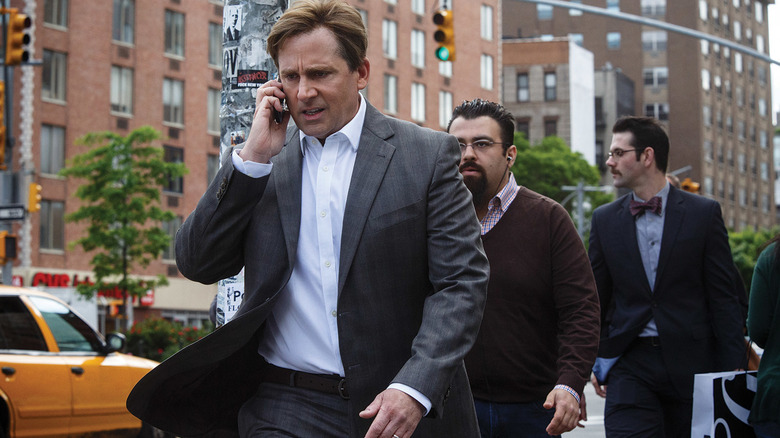 Paramount Pictures
"The Big Short" is McKay's masterpiece, and one of the greatest films of the 21st century. It's no easy feat being equally hilarious and tragic, but McKay pulls off a black comedy that provides essential information regarding the origins of the 2008 housing market crash. By utilizing quick editing, frequent fourth wall breaks, untraditional music choices, and celebrity cameos, McKay makes every detail easy to follow. His heavy research into the material even won him an Academy Award for best adapted screenplay. Characters even openly address the points in which the film isn't being completely accurate.
McKay's first film without Ferrell allowed him to push traditionally dramatic actors to comedic extremes. Steve Carrell's performance as the perpetually angry Mark Baum is humorous thanks to his constant skepticism and paranoia, and a tragic backstory is seamlessly integrated into the character. Ryan Gosling gives his wildest comedic performance yet as the confident salesman Jared Vennett, who also serves as the film's narrator. Brad Pitt's Ben Rickert is granted less screen time, but Pitt breaks from his traditional charisma for a role as an eccentric weirdo. However, Christian Bale's performance as the idiosyncratic analyst Michael Burry is played completely straight; Bale's sensitivity to Burry's childhood illness is powerful, and earned him a best supporting actor nomination.
The final title cards of "The Big Short" are scarier than most horror films, and McKay's grimness reflects his maturation as a filmmaker. It launched his exciting second chapter as a filmmaker.