Eternals Director Chloe Zhao Eyes Dracula Next, 'Not Leaving The Immortality Sandbox Anytime Soon' [Exclusive]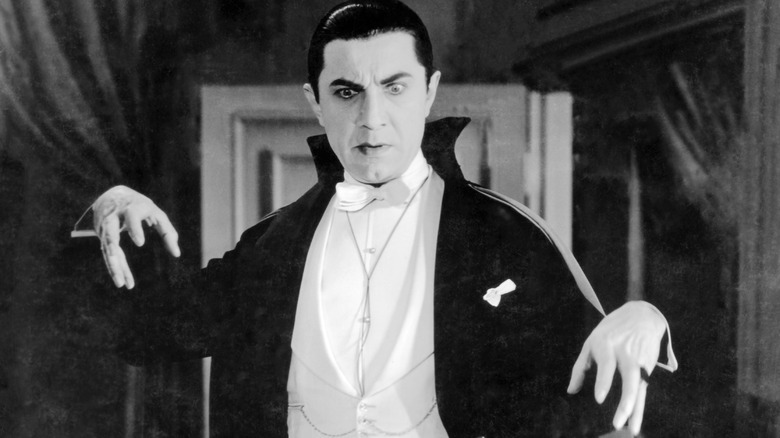 Universal Pictures
If you look up the word "ambitious" in the dictionary, you might see a picture of Chloé Zhao next to it. After winning the 2021 Best Picture and Best Director Oscars for her film "Nomadland," she helmed one of the biggest Marvel movies yet with "Eternals." Now, the director wants to take on Dracula, one of the most repeatedly adapted, well-known characters in the Western canon, and she wants to turn his story into a sci-fi western. 
A Sci-Fi Bloodsucker with a Cowboy Twist?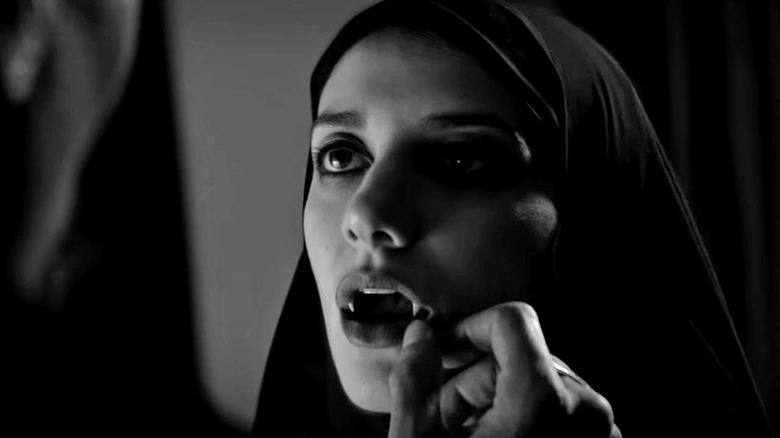 Kino Lorber
In an interview promoting "Eternals" with /Film's Hoai-Tran Bui, Zhao revealed that she's keen to stick to the supernatural.
"Let's just say I am not leaving the immortality sandbox anytime soon," the director said, though she was mum on any further details. That leaves us to guess what kind of movie she could possibly make. When the news broke that Zhao was onboard with Universal to direct an adaptation of "Dracula," she revealed she was fascinated by characters who lived on "society's fringes":
"I've always been fascinated by vampires and the concept of the Other they embody. I'm very excited to work with Donna, Peter, and the team at Universal to reimagine such a beloved character."
When I hear "vampire" and "western" in the same sentence, the first thing to pop into my head is Ana Lily Amirpour's 2014 film "A Girl Walks Home Alone at Night," about a skateboarding female vampire in "Bad City," a fictionalized ghost town in Iran. There are some sillier cowboy vampires, like the 2011 Karl Urban movie "Priest" or the strip-club monstrosities in Quentin Tarantino and Robert Rodriguez's "From Dusk Till Dawn," but Amirpour's vision feels more in line with both "Dracula" and Zhao's themes.
A Double Dose of Dracula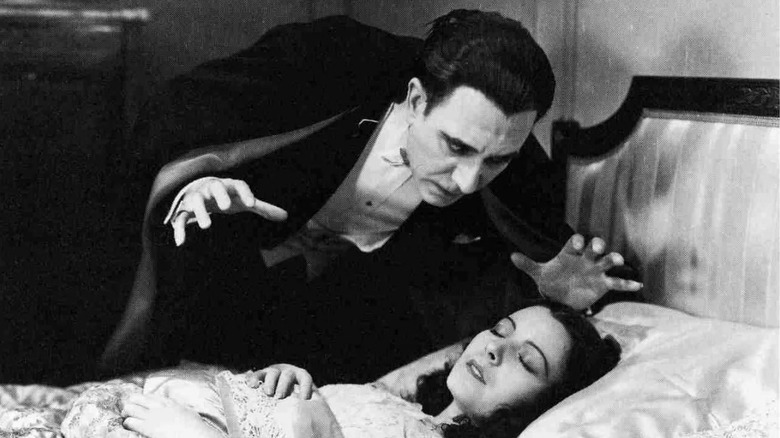 Universal Pictures
Zhao will write, direct, and produce the "Dracula" movie for Universal Pictures through her Highwayman production company. While making "Dracula" into a western doesn't seem too far-fetched, the sci-fi element is really a unique twist. Maybe instead of vampirism being a curse or a mysterious illness, it's some kind of manufactured thing. Maybe vampires are androids, similar to the replicants in "Blade Runner," but with a little genuine bloodthirst. The TV series "Westworld" nailed the whole "science fiction western" thing, so throwing vampires in the mix is doable.
Dracula was created by author Bram Stoker in 1897 in a novel of the same name. It's been adapted for both television and film countless times, but Zhao clearly wants to make this version her own. Universal has been trying to reinvigorate the Universal Monsters franchise after the colossal failure of the Tom Cruise "Mummy" movie in 2017, and have had some luck with Leigh Whannell's "The Invisible Man." There are a ton of projects in the works, including a Ryan Gosling Wolfman movie, Paul Feig's "Dark Army," "The Monster Mash," an untitled project from "Malignant" director James Wan, and an untitled monster movie from Lord & Miller starring Channing Tatum. 
There is also another Dracula movie in the works over at Blumhouse, helmed by "Destroyer" director Karyn Kusama. We get to live in a world where two incredible talented filmmakers are getting to make their own versions of one of the greatest vampire stories of all time, which is pretty fantastic. Here's hoping that studios continue to see the merit in hiring unique voices to give their twist on old formulas, because it's about time for some the Dracula story to get some fresh blood.