Everything We Know About Pam & Tommy So Far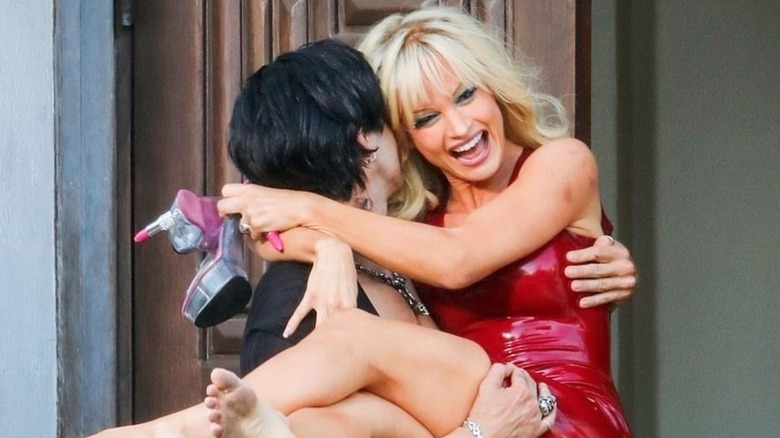 Hulu
We've always been fascinated with celebrity couples, but in the 1990s, celebrity worship turned into a legitimate news cycle. After being together for just four days, actress and Playboy model Pamela Anderson and Motley Crue drummer Tommy Lee tied the knot in Cancun, and the world couldn't look away from their chaotic relationship. Now, over 25 years later, a dramatized eight-part miniseries starring Lily James as Pamela Anderson and Sebastian Stan as Tommy Lee is set to debut, following their whirlwind romance and the legal fallout from the infamous steal and leak of their honeymoon sexcapades by scorned electrician, Rand Gauthier. 
The highly anticipated series is well-underway, but here's everything we know so far about "Pam & Tommy."
When and Where to Watch Pam & Tommy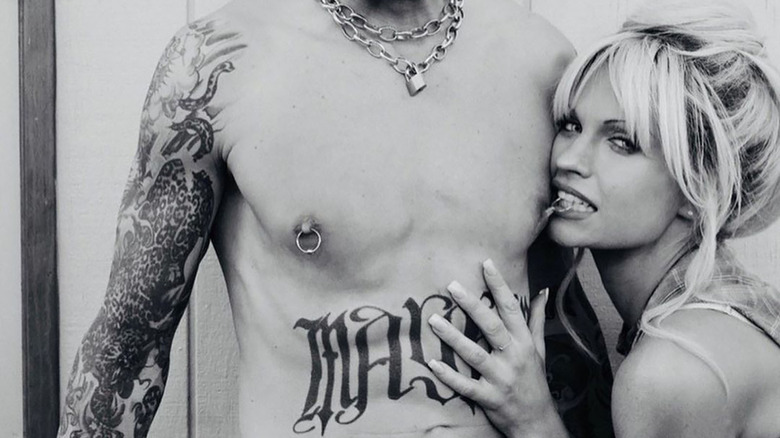 Hulu
The casting announcement for "Pam & Tommy" was revealed back in December of 2020, with the first look at their portrayals released last May. James and Stan are unrecognizable as the titular duo, which only spiked the public's interest in the series. The eight-episode drama will be available on Hulu in the United States, and Star for viewers in the UK. The series completed production at the end of July, with an anticipated release for early 2022. The series is being directed by "I, Tonya" filmmaker, Craig Gillespie.
What We Think Pam & Tommy Will Be About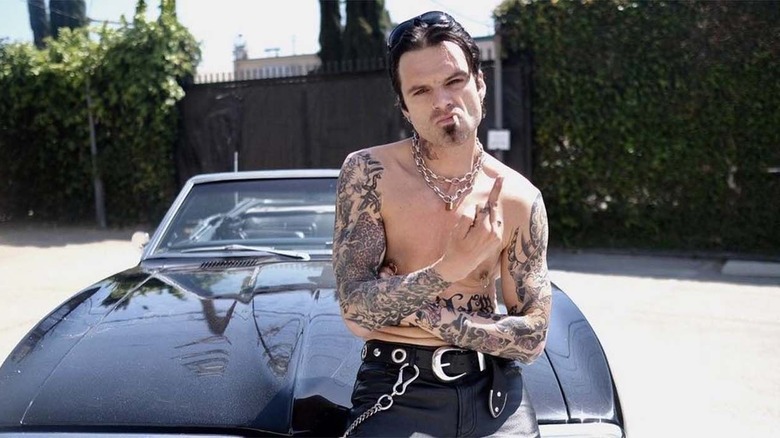 Hulu
There's no doubt that the series will tackle the couple's six-week rendezvous in Cancun, Mexico, but a large chunk of the miniseries will likely center on the solicitation of their private videos. The commonly known "sex tape" of Pamela Anderson and Tommy Lee was not intentionally made for distribution — it was stolen from them and mass produced without their consent. Regardless of how anyone feels about the two of them as individuals, that situation is horrifying and the normalization of the footage's leak has a direct correlation to our current need for stricter laws regarding the non-consensual sharing of intimate images and videos, commonly referred to as "revenge porn."
Seth Rogen has been cast as Rand Gauthier who stole and sold the tape, and Nick Offerman has been cast as real-life porn impresario Milton "Uncle Miltie" Ingley, the AVN Hall of Fame pornographer who was sued by Pamela Anderson and Tommy Lee for unlawful distribution and sales of their personal video. Los Angeles U.S. District Judge Dean Pregerson eventually awarded Anderson and Lee $1.48 million in restitution to be split between the two. Anderson and Lee eventually divorced three years after getting married, with both citing the drama of the tape as a major factor in the decision. However, the duo did bring two children into the world before the split, but there's no word yet on whether or not we'll see this side of them in the show.