John Woo Is Returning With A No-Dialogue Action Film Starring Joel Kinnaman, Silent Night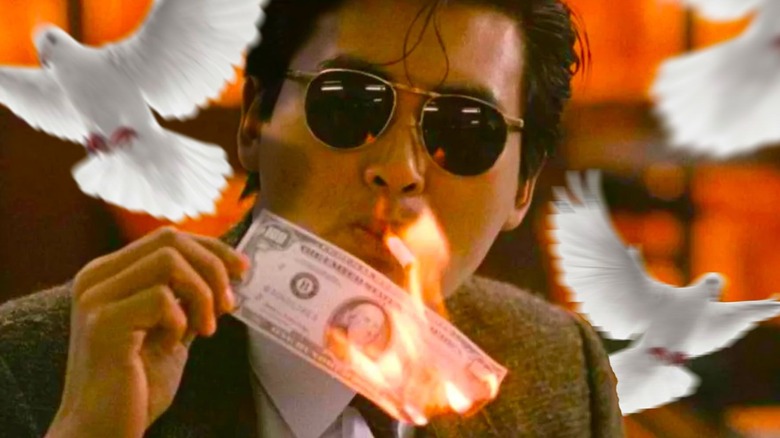 Cinema City & Films Co.
The master of heroic bloodshed cinema is back, baby! John Woo's first film since 2017's "Manhunt," is coming, and it's a high-octane action film completely devoid of dialogue called "Silent Night." The film will also mark the first U.S. made film by Woo in almost two decades, following "Paycheck" an action thriller based on the Phillip K. Dick short story of the same name starring Ben Affleck, Uma Thurman, Aaron Eckhart, Paul Giamatti, Michael C. Hall, Joe Morton, and Colm Feore.
According to the report from Deadline, "Silent Night" tells a simple story about a normal father heading into the underworld to avenge the death of his young son. The film is in current negotiations to be financed by Capstone with "John Wick's" Basil Iwanyk, Erica Lee, Christian Mercuri, and Lori Tilkin producing. Capstone's Ruzanna Kegeyan is overseeing the project with Joe Gatta. The film is set to star actor Joel Kinnaman of "The Girl with the Dragon Tattoo," "The Killing," "Suicide Squad," and "For All Mankind" fame.
The Mastery of John Woo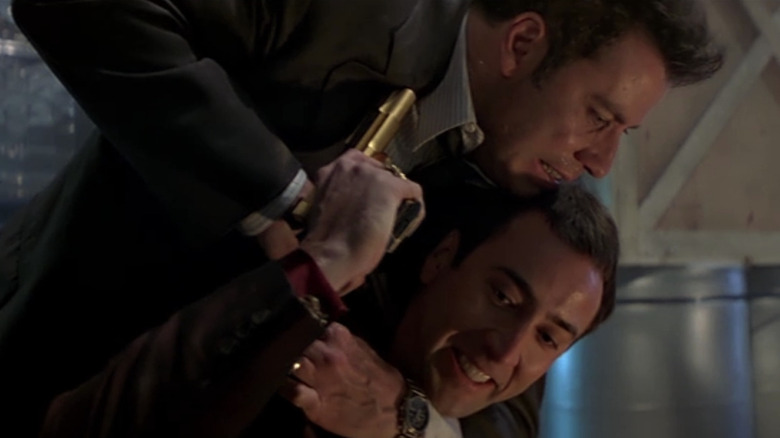 Paramount Pictures
At 75 years old, John Woo is an undeniable master of his craft. Many consider him to be the godfather of the modern action movie, going so far as to develop tropes that are now mandatory additions to action films — like firing multiple guns at the same time, Mexican stand-offs, and slow-motion fight scenes. 
Woo is known for his breathtaking set pieces in films like "A Better Tomorrow," and is responsible for the frequent (and often parodied) use of doves in action sequences. Woo perfected the art of incorporating rapid edits within long takes of action, with the fight choreography telling as much of a story as any script. Woo thrived as one of Hong Kong's most successful action directors, influencing a generation, and allowing him to make the jump to Hollywood cinema in the 1990s with the film "Hard Target."
His time in America was somewhat short lived, however, after a slew of films that made money at the box-office, but were less than well-received. His most famous American film, "Face/Off" is arguably his most well loved, but even still, the film is considered a chaotic mess of fun. Woo returned to making films in China after "Paycheck," continuing his legacy of action and war films. The current crop of American action films like "John Wick" and "Nobody" are very clearly inspired by John Woo's filmography, so his return to American action is more than welcome.