Redeeming Love: Release Date, Cast, And More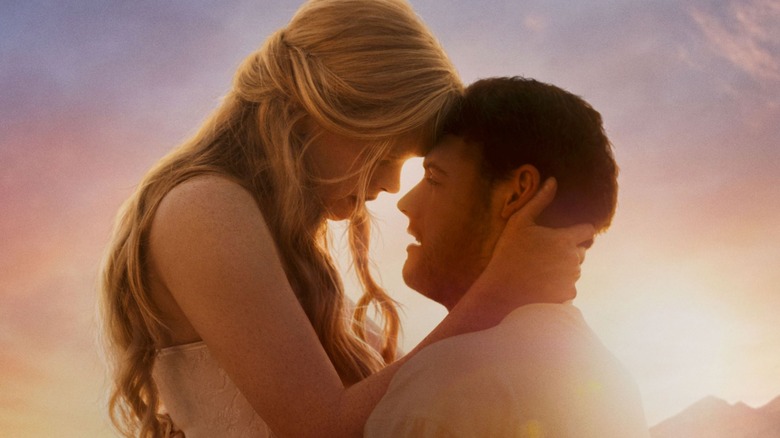 Universal Pictures
(Welcome to ...And More, our no-frills, zero B.S. guide to when and where you can watch upcoming movies and shows, and everything else you could possibly stand to know.)
A Western based on a best-selling faith-based novel and directed by the guy behind such films as "Disturbia" and "Eagle Eye" that attempts to modernize a Biblical story from the Book of Hosea? That's definitely a combination of words that one wouldn't necessarily expect to see in the same sentence, but that's exactly what's happening with the release of "Redeeming Love." It's not much of a secret that this particular subgenre tends to result in either cringe-inducingly bad movies or downright harmful ones, but quite a lot of effort is being put into this latest one in order to make it live up to the expectations set by the novel and, possibly, turn that narrative around. Read on for everything there is to know about "Redeeming Love."
Redeeming Love Release Date and Where You Can Watch It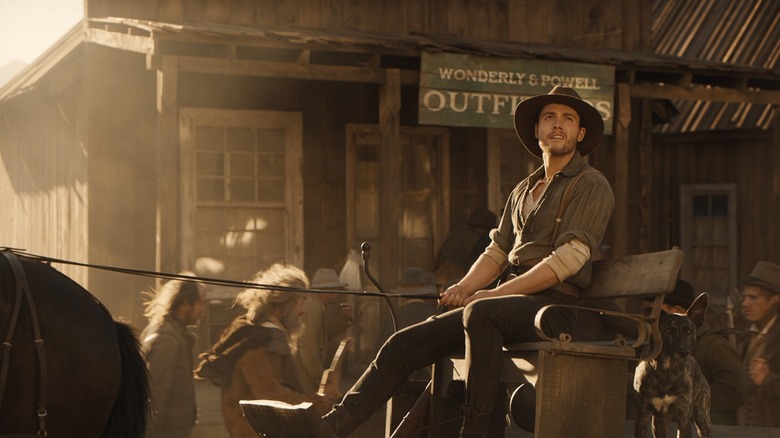 Universal Pictures
After some amount of uncertainty, "Redeeming Love" is now scheduled to release on January 21, 2022. Originally announced in April of 2020, the film actually wrapped filming roughly a month later and it was initially planned for a release in the Spring of 2021. Obviously, the pandemic put a stop to all that and the film had languished for a period of time without a set release date ... up until recently, at least.
What Is Redeeming Love?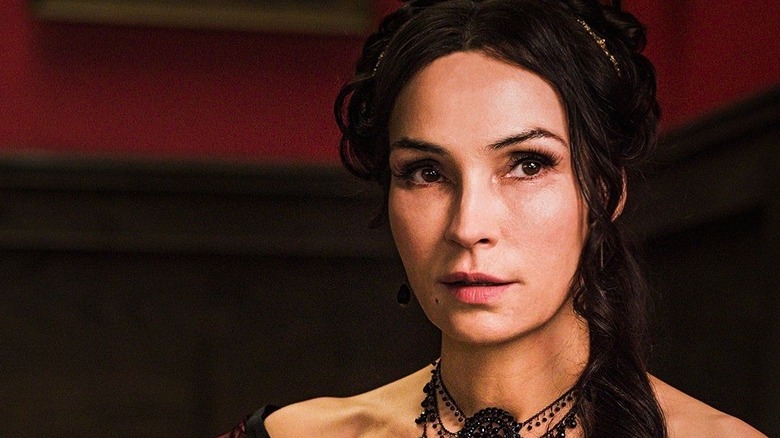 Universal Pictures
As mentioned in passing at the top, "Redeeming Love" is based on the 1991 novel of the same name by author Francine Rivers. The Western romance is set during the California Gold Rush of the mid-1800s, though its origins go back even further to the Book of Hosea in the Bible. I'll spare readers from turning this into a Sunday School special, but the story has been previously described as following "...Angel (Abigail Cowen), who was sold into prostitution as a child. She has survived through hatred and self-loathing until she meets Michael Hosea (Tom Lewis) and discovers there is no brokenness that love can't heal." 
Redeeming Love Cast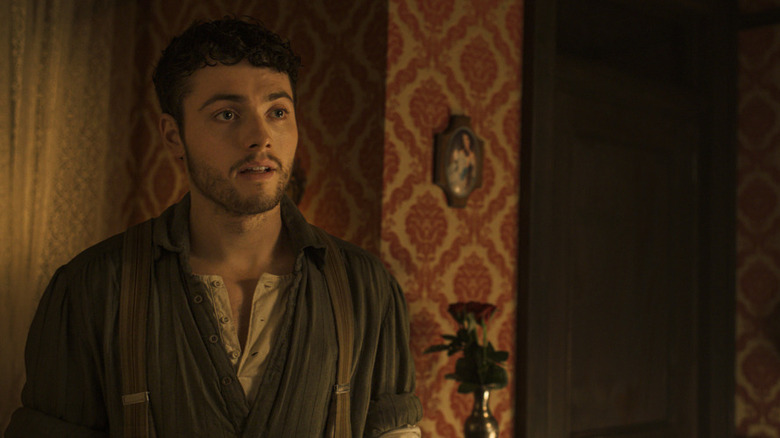 Universal Pictures
"Redeeming Love" is led by Abigail Cowen ("The Chilling Adventures of Sabrina" and "Fate: The Winx Saga") as Angel and Tom Lewis ("Gentleman Jack") as Michael, the romantic pair at the heart of the film. The biggest names in the cast include Logan Marshall-Greene ("Prometheus," "Spider-Man: Homecoming," "Upgrade") as Paul, Famke Janssen ("GoldenEye," the "X-Men" trilogy, "How to Get Away with Murder") as Duchess, and Nina Dobrev ("The Perks of Being a Wallflower," "xXx: Return of Xander Cage," "The Vampire Diaries") Angel's mother Mae.
Redeeming Love Director, Writers, and More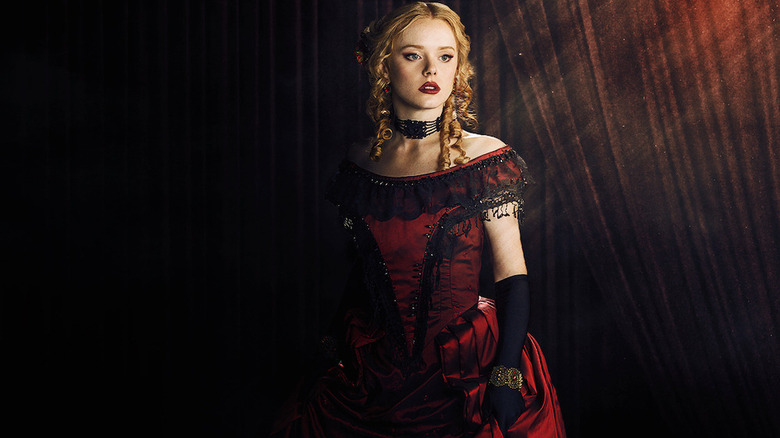 Universal Pictures
The director of "Redeeming Love" is none other than D.J. Caruso, the filmmaker behind "Disturbia," "Eagle Eye," "I Am Number Four," and "xXx: Return of Xander Cage." We haven't heard much from him since then, but he's also co-writing the script for "Redeeming Love" along with original author Francine Rivers. Addressing the sensitive nature of the story's plot and themes, Caruso has previously stated that, "While many are victims of horrible circumstances that will haunt them forever, some characters are able to overcome the pain, the sorrow and the brutality to discover how remarkable they truly are. Angel's journey reminds us that healing happens through love and acceptance, never through judgment or force."
Redeeming Love Trailer and Synopsis
Redeeming Love is a powerful story of relentless love and perseverance as a young couple's relationship clashes with the harsh realities of the California Gold Rush of 1850. It is a life-changing story of the power of unconditional and all-consuming love. Redeeming Love shows there is no brokenness that love can't heal.