The Best Non-Marvel Movies From Marvel Directors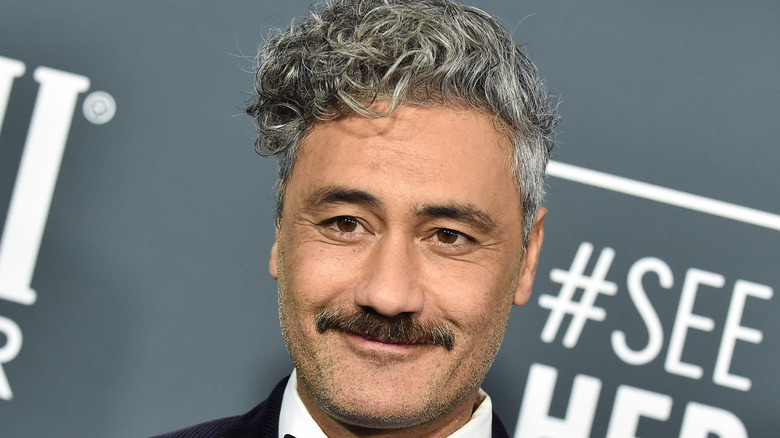 DFree/Shutterstock
How does Marvel Studios keep doing it? Almost 30 films in, the Marvel Cinematic Universe has only ballooned in popularity, building a reputation for reliability on a level unmatched by every other major multimedia franchise. There's no singular secret ingredient to Marvel's success, but it's hard not to attribute part of its everlasting appeal to its penchant for a variety of talent. Instead of the same handful of directors, Marvel Studios has given big projects to proven and talented filmmakers across the medium, from indie darlings to studio favorites.
The following Marvel Studios directors are each accompanied by their best work outside of the MCU. Some of these movies are independent excursions and others are studio projects, but each represents its director at their strongest. If you love the MCU and want to expand your understanding and appreciation for this incredible art form, these films are a fantastic place to start.
Eternals' Chloé Zhao: The Rider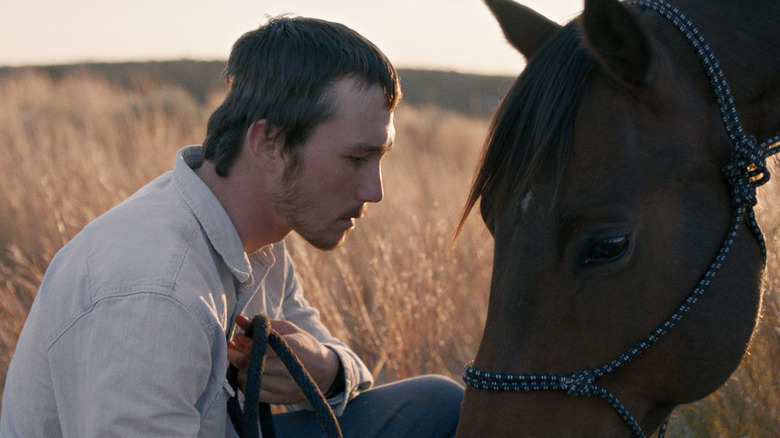 Sony Pictures
That the mighty Marvel Studios would greenlight a $200 million project based on "The Eternals" — a Marvel property not even hardcore fans recognize – after a bonkers pitch from an indie director is a miracle. But to those familiar with her work, Chloé Zhao's second title might as well be "miracle worker." A few years before she stormed the 2020 awards season with "Nomandland," Zhao wrote and directed "The Rider," a Western drama that tells the story of an impoverished South Dakotan cowboy who grapples with depression and existential dread after a rodeo accident renders him unable to do his job. The cast is composed of non-actors, the dialogue is extremely naturalistic, and the story is lightly plotted. Despite — or because of — all of those factors, "The Rider" is an exceptionally acted, written, and paced film.
Zhao's artistry has been described as "docu-fiction," and that's not an exaggeration. At times it doesn't feel like "The Rider" is a narrative film in the traditional sense — the performances, lighting, and production design are so realistic, it's as if Zhao filmed this fictional story as it happened. Even for audiences familiar with the conventional levels of immersion in cinematic storytelling, "The Rider" is on a completely different level. "The Rider" is the very definition of a silver-screen miracle and a colossally strong endorsement of the MCU's newest auteur. 
Shang-Chi's Destin Daniel Cretton: Short Term 12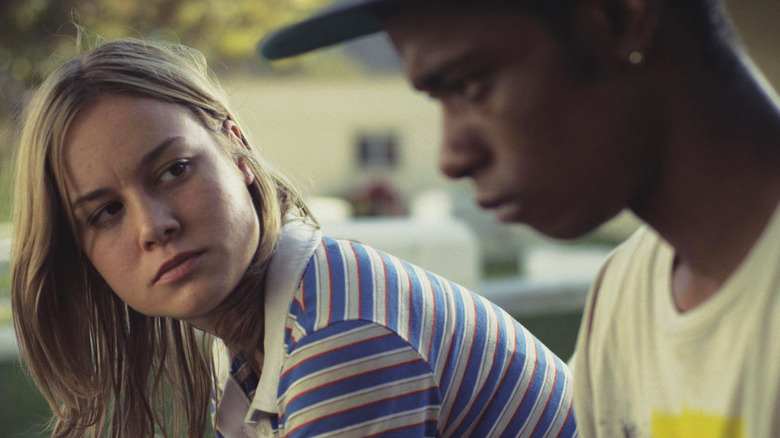 Cinedigm
When Destin Daniel Cretton was announced as the director of "Shang-Chi and the Legend of the Ten Rings" in the summer of 2019, fans could familiarize themselves with his work by seeing his movie "Just Mercy" that year. But to those in the know, Cretton had already proven his exceptional cinematic literacy six years prior, when he adapted his college senior thesis short film into his finest feature: "Short Term 12."
Based on Cretton's experiences working at a short-term care facility for underprivileged kids, "Short Term 12" is nothing short of a silver-screen master stroke — demonstrating Cretton's remarkable understanding for character growth, interpersonal conflict, and thematic focus. It's the first film to feature Brie Larson in a starring role, playing hardened facility caretaker Grace, and she proves why she became the unstoppable movie star she remains today. The movie's secret weapon is the absurdly great child and teenage actors, including star-making turns from Lakeith Stanfield and Kaitlyn Dever, as part of a story that explores the humanity and heart born from unimaginable trauma. "Short Term 12" is one of the great under-the-radar masterpieces of the 2010s, unseen by most but cherished by those fortunate enough to find it.
Black Panther's Ryan Coogler: Fruitvale Station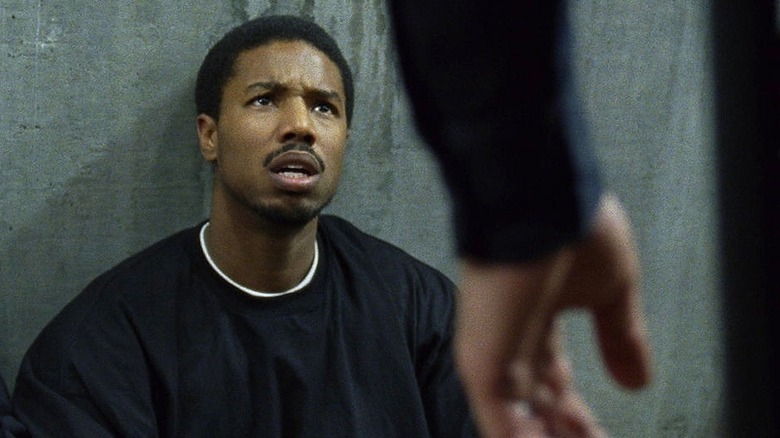 Lantern
Across the MCU, no single director has a legacy already so powerfully clad in vibranium as Ryan Coogler. He cemented his meditations on modern American Blackness through award-winning crowdpleasers "Creed" and "Black Panther," but before he revived "Rocky" and brought the world of Wakanda to the cultural forefront, he began his career depicting the true story of an all-too-common American tragedy.
"Fruitvale Station" retells the last living day of Oscar Grant, a Black American who was murdered by police on New Year's Day 2009. The film opens with real-life footage of the murder before stepping back 24 hours and allowing Coogler's longtime collaborator Michael B. Jordan to deliver a career-defining performance as the film's subject. Oscar's busy day fleshes out his humanity in ways the media narrative surrounding his murder never did, demonstrating his compassion, history, and — most importantly –  his extensive community. Every decision Oscar makes, regardless of intent or outcome, is overshadowed by his grim fate, imbuing each moment of joy with a sense of powerlessness. The story's truth is emboldened by Coogler's cinematic choices, shooting entirely on location, keeping camerawork handheld, and leaving the score mostly muted. A decade after its release, "Fruitvale Station" remains as relevant as ever, and though Coogler has moved on to bigger pastures, his smallest feature remains his best.
Thor: Ragnarok's Taika Waititi: Jojo Rabbit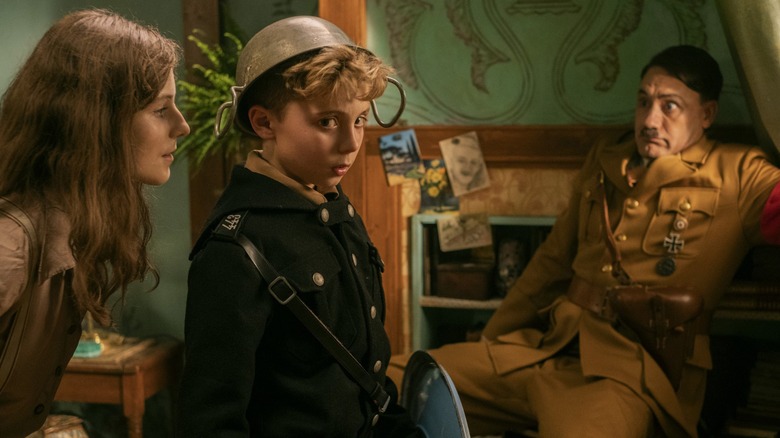 Searchlight Pictures
Credited with reinvigorating the struggling "Thor" series with pitch-perfect comedy and deconstructive depth, Taika Waititi has become a highly respected director in the MCU's community and beyond. Following "Thor: Ragnarok," Waititi's next feature brought his satirical sensibilities to a boil in a brazen period piece that defied the political correctness scaremongering of a thousand conservative media pundits. If you couldn't make "Blazing Saddles" today like they claim, then why couldn't you make something better?
"Jojo Rabbit" is the funniest and warmest film to ever take place in Nazi Germany. Roman Griffin Davis plays Jojo Betzler, a ten-year-old submerged in Hitler Youth ideology, who discovers Thomasin McKenzie's Elsa Korr, a Jewish teenager hiding in his attic. What follows is a hilarious and almost-inappropriately heartwarming journey as young Jojo learns about love and life while grappling with the ghoulish Nazism so harshly embedded into him. The film's goal is not to sympathetically portray one of history's most monstrous groups, but to instead demonstrate that hatred is not natural, but learned — which, therefore, can be unlearned. Supported by Scarlett Johansson's career-best performance as Jojo's mother and Waititi himself playing Jojo's hysterically childish version of Der Führer, "Jojo Rabbit" epitomizes Waititi's approach as a storyteller, finding hope and light in the center of sad circumstances.
Iron Man's Jon Favreau: Chef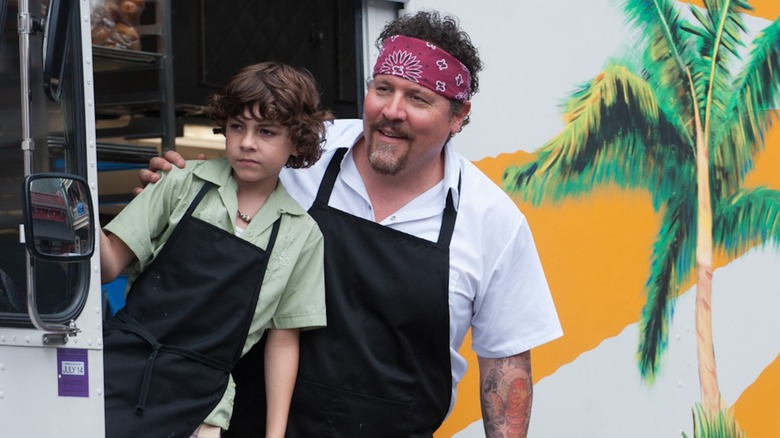 Open Road Films
Jon Favreau is one of the most successful and significant filmmakers in modern Hollywood, as one of the MCU's architects and the co-showrunner of the ever-expanding "Star Wars" Disney+ slate. After he and Robert Downey Jr. made Iron Man a household name in 2008, Favreau spent the next three years on back-to-back blockbusters "Iron Man 2" and "Cowboys & Aliens" — neither film was a critical smash. In an effort to return to his smaller roots, Favreau then shifted gears from his love of comic books and fantasy to his adoration of the culinary arts.
Written, directed by, and starring the man himself, "Chef" is Favreau's dramedy is about a renowned chef finding his passion again when, after a heated argument with a snobby critic, he loses his job and becomes a viral laughing stock. The story sings a song familiar to any creative who's ever felt stifled by the business backside of their industry. The handheld camerawork and Favreau's signature improvised dialogue aid the movie's personal stakes and sense of humor, all interspersed with some of the most gorgeous food prep ever put to film. "Chef" is Favreau's masterwork.
Guardians of the Galaxy's James Gunn: Super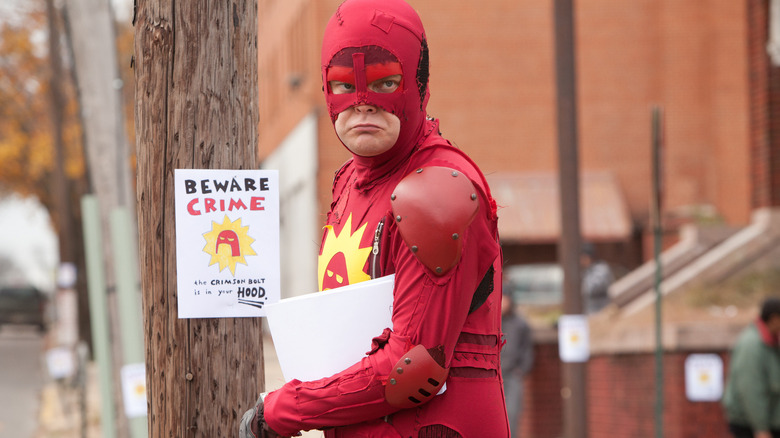 IFC Films
Despite the enormous budgets and marketing campaigns, James Gunn's work is often deeply tender, exploring themes like childhood trauma, familial abuse, and the social perception of society's least redeemable members. It's ironic, given his first directorial take on the superhero genre, "Super," is among the darkest and most cynical ever made.
"Super" depicts the slow mental breakdown of a small-town average joe, played by Rainn Wilson, who uses the comic book medium as both his source of catharsis and eventual corruption. After his wife leaves him unexpectedly, he dons a costume and becomes a vigilante called the "Crimson Bolt." Under his guise, he takes to the streets to find and "rescue" his beloved from her new drug dealer boyfriend. Unlike other dour examinations of the superhero concept, such as "Watchmen" or "The Boys," "Super" doesn't deconstruct the genre itself. Instead, it's used as a lens through which to observe the darker sides of heartbreak, naivety, and religious faith. Gunn effectively turns one of America's most uncomfortable realities — a white man losing everything and turning to violence — into a superhero film, and makes every effort to characterize the crusade as idiotic and horrifying. "Super" isn't for everyone, but its layered narrative and commitment to its themes are why it remains the highlight of Gunn's pre-blockbuster career.
Avengers: Endgame's Joe & Anthony Russo: Community's Paintball Duology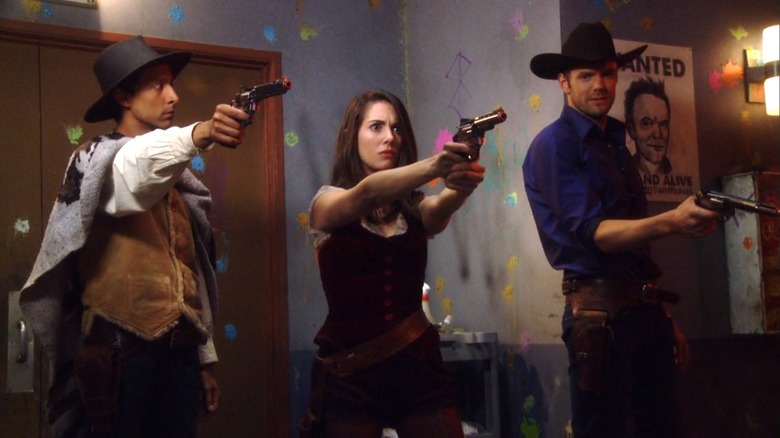 Sony Pictures Television
Some might see the inclusion of a television show on a list of films as a violation of the list's rules and condescending towards the artist(s) in question. But in reality, every other film on this list is lucky to be named in the same breath as one of the 2010's finest televised offerings. It's easy to cynically claim Joe and Anthony Russo were brought aboard Marvel Studios because the majority of their experience as TV directors meant the studio could more easily control them. But that narrative ignores the great work the Russos have done on the small screen, including directing the Emmy-winning pilot episode of the cult-favorite series "Arrested Development." Towering above all their other TV credits, though, is the two-part paintball saga that closes out the second season of "Community."
"A Fistfull of Paintballs" and "For a Few Paintballs More" exemplify many of the qualities that would later come to define the Russo's "Avengers" duology. It also hysterically pays homage to both "Star Wars" and the Spaghetti Western classic "Dollars" trilogy. The handheld action, sarcastic snarks and quips, and fleshed-out dynamics within a group of colorfully-costumed characters all lay the foundation for "Infinity War" and "Endgame." Greendale Community College's spatter royale is both an action-packed endorsement of the Russo brothers and the crown jewel of television's nerdiest embarrassment of riches.
Thor's Kenneth Branagh: Cinderella (2015 Remake)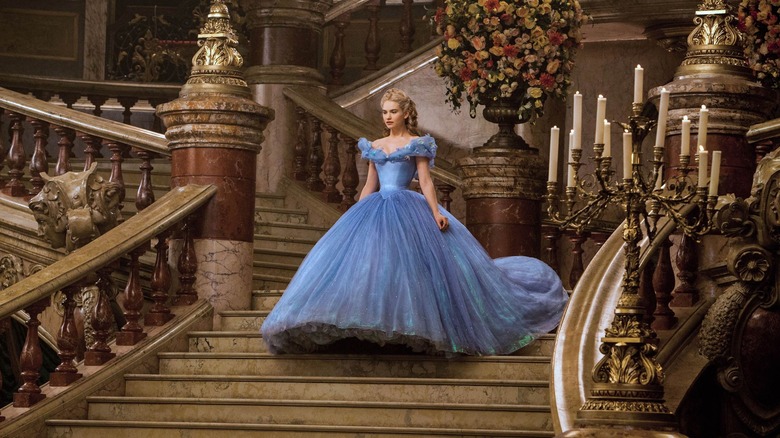 Disney
Has there ever been a more fitting pairing of Marvel property and director than "Thor" and Sir Kenneth Branagh? It almost sounded too good to be true at the time: a superhero melodrama about a royal family tearing itself apart through secrets, deception, and pride, directed by cinema's biggest Shakespeare fan. "Thor" was Branagh's transitional work from theatrical adaptations to more conventional mid-budget blockbusters. In between literary adaptations, Branagh directed the first of the enormously successful live-action Disney remakes, "Cinderella."
To some, claiming that a widely-respected director's best film is a live-action Disney remake is only slightly less terrible than inviting Ophelia from "Hamlet" to a pool party. But it's true, Branagh's finest work modernizes one of Disney's first fairy tales with shockingly excellent results. Many elements of the Disney remake canon often lamented by critics, like unnecessary setpieces and narrative additions, are ironically among the best parts of "Cinderella." It's as if the remakes that followed learned all the wrong lessons from their ancestor, which thrives with a gorgeous cinematic palette (take notes, Marvel). Branagh might have more artistic individuality in his Shakespeare adaptations, but "Cinderella" is where his directorial abilities and flourish are at their strongest, demonstrating how the dubious prospect of a live-action Disney remake can gracefully succeed.
Iron Man 3's Shane Black: The Nice Guys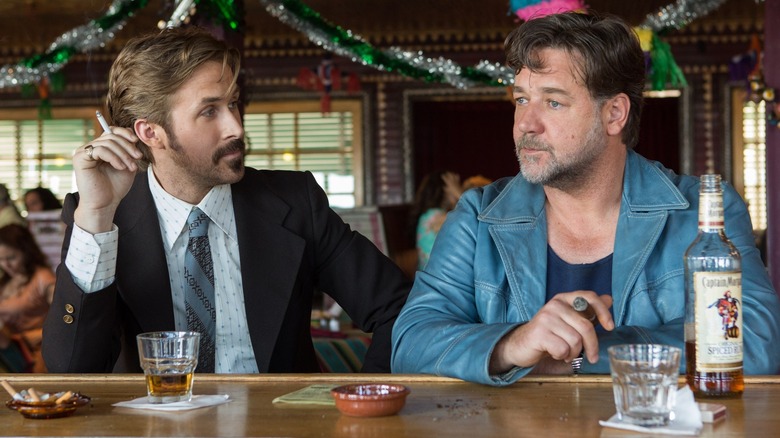 Warner Bros.
Shane Black was part of the "Iron Man" series from the beginning, acting as an over-the-phone third wheel to Jon Favreau and Robert Downey Jr. during the shoot-from-the-hip production of the first installment. When Favreau opted out of "Iron Man 3," Black reunited with Downey — star of Black's first film in the director's chair, "Kiss Kiss Bang Bang" — and co-wrote the script, resulting in a billion-dollar hit. Black's next film, "The Nice Guys," didn't court the same box office numbers, but it did prove one of the industry's snarkiest writers was here to stay.
Opening narrations, unlikely friendships, and grammar corrections — "The Nice Guys" epitomizes Shane Black's stylistic storytelling, elevated by crackling action choreography and a lushly realized vision of 1970s Los Angeles. At the film's core is the budding camaraderie between Russell Crowe and Ryan Gosling's characters, both of whom are denizens of the LA underbelly pulled into a conspiracy wrapped around the mysterious death of a porn actress. The pair's perfectly-delivered bickering is one of the highlights, but the heart of the film is Angourie Rice as Holland's daughter Holly (who would enter the MCU a year later as Betty Brant in the "Spider-Man" series). "The Nice Guys" is an incredible gem, and hopefully not the last of Black's independent ventures.
Doctor Strange's Scott Derrickson: Sinister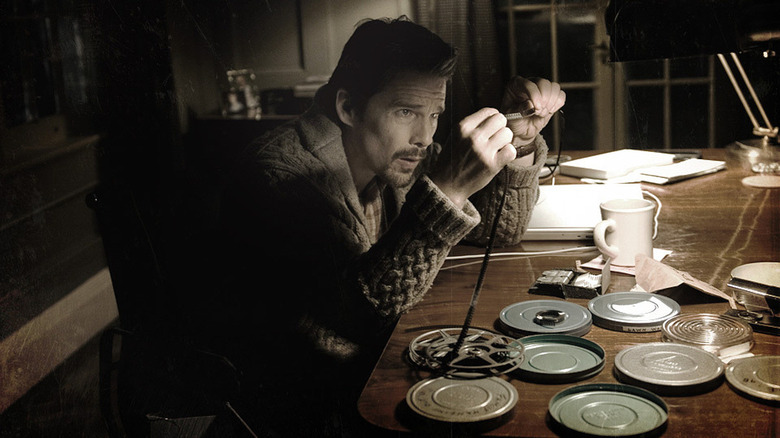 Lionsgate Films
Marvel Studios wasn't playing games when it (finally) announced a long-rumored movie based on the Sorcerer Supreme. The good Doctor isn't exactly the action-hero type — he's more methodical, who deals with ghoulish monsters from dark dimensions. Therefore, it made sense for Marvel to seek out the director of the first Doctor Strange film in the horror genre. Scott Derrickson got his start directing "The Exorcism of Emily Rose" in 2005, but he made his name known in the space seven years later with "Sinister," his supernatural snuff film spectacular.
"Sinister" tells the story of a true-crime author, played by Ethan Hawke, who moves his family into a house with a murderous past — and discovers a stash of videos depicting the horrid massacres of several families. The jump scares may come off cheap, but the film's true horrors are found in the seven disturbing VHS tapes depicting mass murder on a scarily authentic scale, making sure to depict the victims at peace before tearing them apart. It almost acts as a metatextual observation on the inherent emotional connection between a person on camera and the audience watching them. "Sinister" is more than proof Derrickson was just the director to bring a new kind of unsettling atmosphere to the MCU — one that will be felt in the movies and series of tomorrow.
Captain America's Joe Johnston: October Sky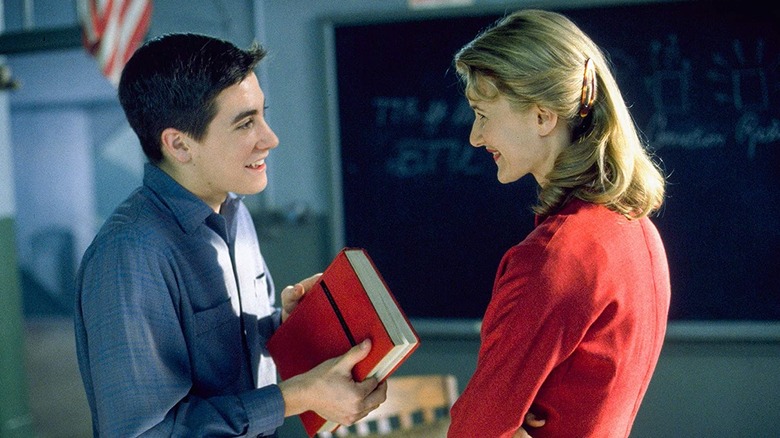 Universal Pictures
"Captain America: The First Avenger" loudly echoes the visual flourishes and thematic fixations underpinning director Joe Johnston's filmography, which features period pieces about idealistic young men who dream of something greater. In that respect, it's no surprise Johnston's best work is the middle-school science class mainstay, "October Sky." 
Based on NASA engineer Homer Hickam's memoir "Rocket Boys," the film beautifully retells Hickam's inspiring upbringing in Coalwood, West Virginia with Johnston's signature mix of classical Hollywood filmmaking and good old-fashioned ingenuity, anchored by excellent performances from Chris Cooper, Laura Dern, and a young Jake Gyllenhaal in the starring role. Much like Cap's origin story, Hickam's functions without irony or snark — each inspiring scene is framed with the appropriate level of gravitas, never once inviting cynical scoffs or eye-rolls. "October Sky" remains an enduring example of cinematic sincerity — a fitting legacy for the director who first brought Steve Rogers to the silver screen.
Ant-Man's Peyton Reed: Yes Man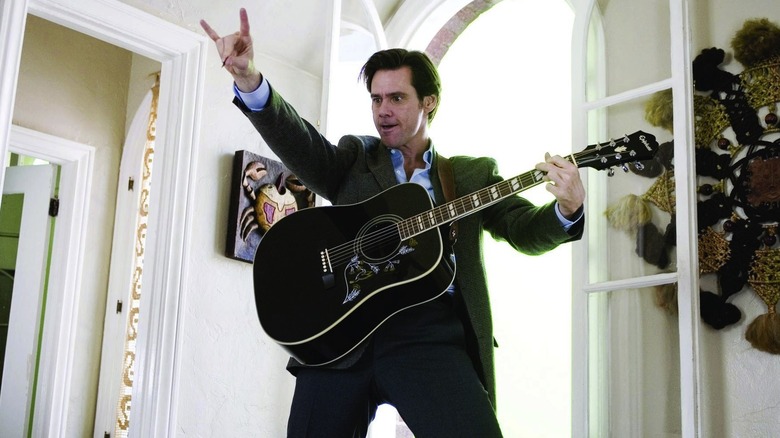 Warner Bros.
Looking back, the MCU's following didn't give Peyton Reed his due when he swooped in as a last-minute replacement for "Ant-Man" after Edgar Wright left the project. This is a shame, given Reed's eclectic backlog. Despite his beginnings on genre-comedy television, Reed has kept his cinematic stories close to the ground, telling small stories with smaller stakes (no wonder he directs Ant-Man movies). Reed also does best when paired with a compelling comedic lead, and there are few movie stars as compelling and comedic as Jim Carrey.
Using the same basic structure as "Liar, Liar" and "Bruce Almighty," "Yes Man" tells the plight of an unlikable jerk (played by Carrey) who becomes inflicted with an unexplained and life changing magical phenomenon. In this movie's case, protagonist Carl is blessed (or cursed) with the inability to decline anything — so he says "yes" to everything! Like many Carrey comedies, the film allows one of America's most expressive faces to mug and riff for the camera, though thankfully not to the film's detriment. It helps that he has a lot of on-screen chemistry with co-star Zooey Deschanel, playing off an uncynical and straightforward screenplay that gives Reed room to imbue the film with a warm sense of optimism. "Yes Man" proves there's nothing wrong with keeping a story simple.
Doctor Strange 2's Sam Raimi: Evil Dead 2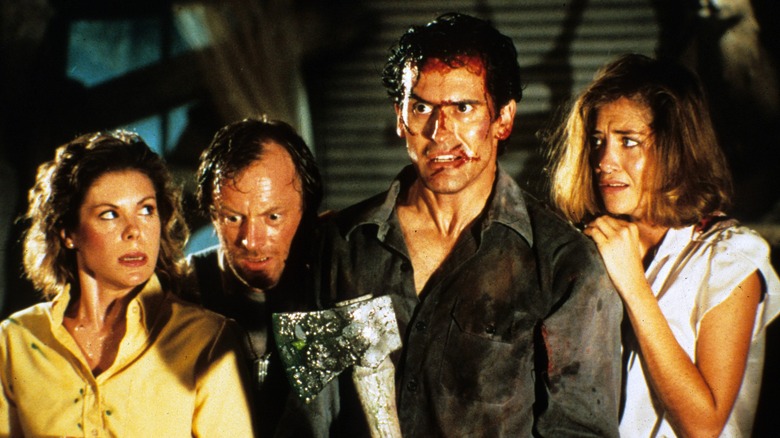 Lionsgate
After 15 years, one of superhero cinema's original champions has returned, and by complete cosmic coincidence, he's directing another movie starring a Steve Ditko co-creation. When Sam Raimi was brought on board for "Doctor Strange in the Multiverse of Madness" after Scott Derrickson left the project, Marvel fans were worried the original director's intention of an MCU horror movie would be lost in the transition. But to those who know Raimi beyond the original "Spider-Man" films, there may not be a better candidate for a cross-dimensional Strange tale than one of the patron saints of modern horror. Before "Spider-Man," Raimi was best known for the "Evil Dead" horror-comedy trilogy, more specifically its best installment, "Evil Dead 2: Dead by Dawn."
Toeing the line between sequel and remake, "Evil Dead 2" is the first film in Raimi's career to truly feature his stylistic sensibilities. It's one of the few horror movies in its time to provoke just as much laughter as screams of terror, featuring practical setpieces both cartoonishly gory and patently absurd. Its plot is a unique take on the haunted-house story, positioning the supporting cast to join horror protagonist icon Ash in the middle of the story, instead of the central cast collectively entering the Necronomicon's cabin-in-the-woods domain from the outset like most other films in the genre. "Evil Dead 2" is where Raimi made his name, and it's easy to see how his horror magnum opus influenced his later superhero films.
Captain Marvel's Anna Boden & Ryan Fleck: Half Nelson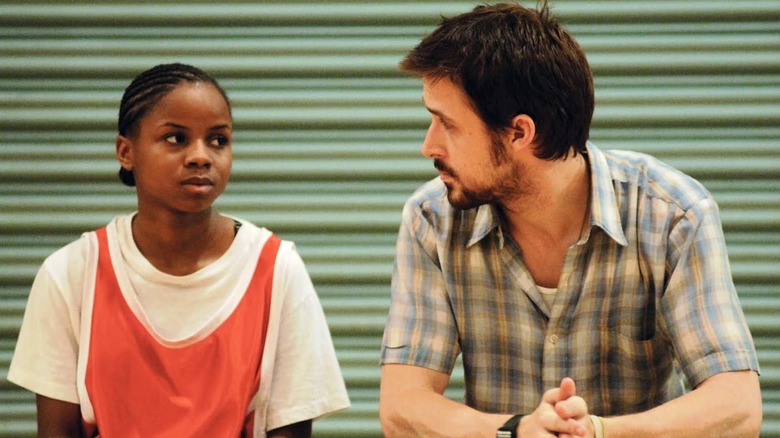 Of all the directors in Marvel Studios' lineup, none inspire a head-tilt as strongly as indie duo Anna Boden and Ryan Fleck, who were tasked with directing the MCU's first woman-led adventure, "Captain Marvel." A glance at Boden and Fleck's small filmography shows a selection of films that don't exactly invoke the science-fiction thrill-seeking that defined Carol Danvers' explosive career change. In fact, "Captain Marvel" doesn't even feature the pair's docu-fiction approach so heavily coated all over their independent work, such as the grounded "Sugar" and the '70s-inspired "Mississippi Grind." Boden and Fleck have met critical success lately, but their mid-2000's breakout hit "Half Nelson" is still their claim to fame.
"Half Nelson" centers on a friendship between a middle-school history teacher, played by Ryan Gosling, and one of his students, played by Shareeka Epps. Gosling's teacher is a cocaine addict, while Epps' student is on the edge of falling into the local drug-dealing business. The film is carried by Gosling's Oscar-nominated performance, depicting his descent with aggravating silence. Boden and Fleck's naturalistic dialogue is delivered exceptionally across the whole cast, including a young Anthony Mackie as a persuasive drug-dealer. "Half Nelson" is fittingly far from the Marvel mold and a great look back at two of the biggest movie stars working today.