The Unbearable Weight Of Massive Talent: Release Date, Cast, And More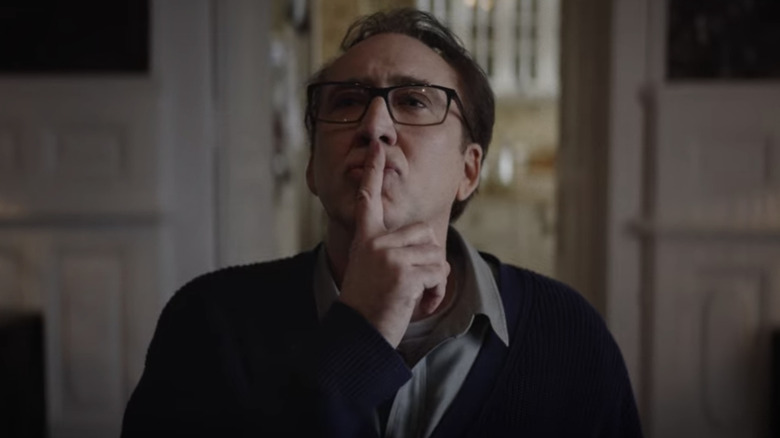 SpectreVision
(Welcome to ...And More, our no-frills, zero B.S. guide to when and where you can watch upcoming movies and shows, and everything else you could possibly stand to know.)
Nicolas Cage, founder and sole known member of the Nouveau Shamanic acting school, has been burdened throughout his career not only by bees (see: "The Wicker Man") and truffle hog kidnappers (see: "Pig") but also by massive talent. Like Atlas himself, carrying the weight of the world on his shoulders, Cage has had to suffer the slings and barbs of the uncultured boors and meme monkeys who do not understand or appreciate his unique, often over-the-top acting style.
Well, no more. In the tradition of grand book titles like "A Heartbreaking Work of Staggering Genius," Cage is about to storm the gates with a major motion picture — where he's playing himself — called "The Unbearable Weight of Massive Talent." Here's what we know about it so far.
The Unbearable Weight of Massive Talent Release Date and Where You Can Watch It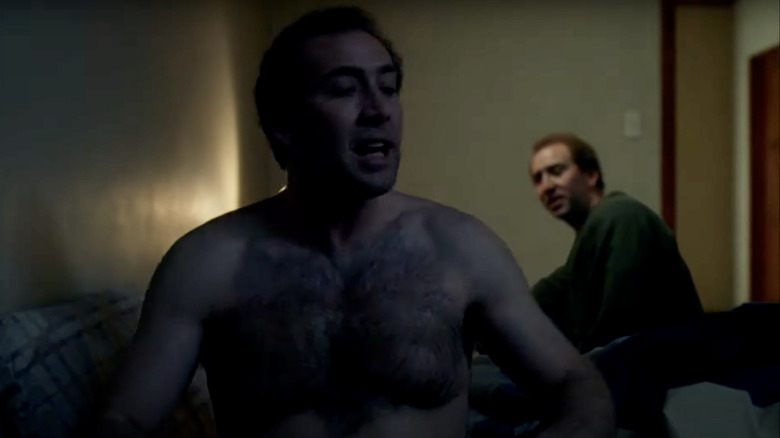 Sony Pictures
"The Unbearable Weight of Massive Talent" has a release date of April 22, 2022. In August 2021, Lionsgate closed its CinemaCon presentation with a trailer for the film. The studio hasn't made the trailer available to the general public yet, but CinemaCon is a convention for movie theater owners, so the fact that "The Unbearable Weight of Massive Talent" appeared there indicates that Lionsgate is planning a theatrical release of some sort.
It's unclear how long the window will be before the film moves to VOD, but if the studio is trying to woo theater owners with it, chances are, it won't be a simultaneous release and will have at least a few weeks of theatrical exclusivity. Other high-profile Lionsgate releases in 2021, like "Spiral" and "Chaos Walking," were in theaters anywhere from two and a half weeks to a month before they appeared on VOD.
What Is The Unbearable Weight of Massive Talent?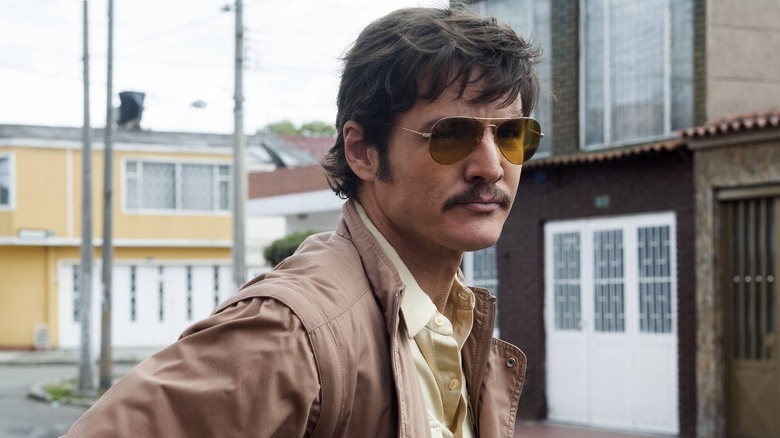 Netflix
In "The Unbearable Weight of Massive Talent," Cage plays a fictionalized — or as he put it, "stylized" version of himself — who is debt-ridden and who becomes a CIA informant after a billionaire fan invites him to make a paid birthday party appearance. It turns out the billionaire fan is a Mexican drug kingpin, played by Pedro Pascal of "Game of Thrones" and "The Mandalorian" fame.
We learned previously that the movie would have Cage recreating scenes from other films he's made and talking to an egotistical '90s version of himself. This brings to mind his Oscar-nominated turn as the twins Charlie and Donald Kaufman in the similarly meta Spike Jonze film "Adaptation."
The Unbearable Weight of Massive Talent Cast and Crew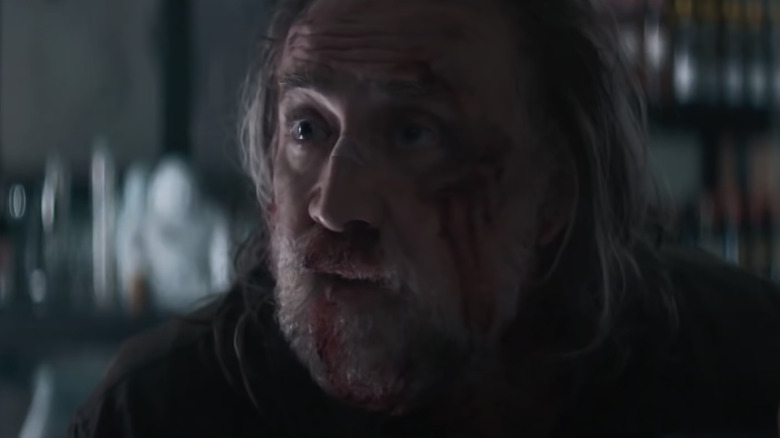 Neon
Tom Gormican is directing "The Unbearable Weight of Massive Talent" based on a script he co-wrote with Kevin Etten. This is Gormican's sophomore directorial feature; he previously helmed the 2014 rom-com "That Awkward Moment," starring Zac Efron, Michael B. Jordan, and Miles Teller.
Cage himself is co-producing the film with Kristin Burr, Michael Nilon, Kevin Turen, and executive producer Samson Mucke.
"The Unbearable Weight of Massive Talent" stars Cage, Pascal, Tiffany Hadish, and Neil Patrick Harris, with Sharon Horgan and Lily Mo Sheen filling other principal roles as Cage's fictional ex-wife and daughter (not to be confused with any of his real-life former ex-wives like Patrica Arquette or Lisa Marie Presley).