Dr. Brain Trailer: Parasite's Lee Sun-Kyun Stars In First Apple TV+ Korean Series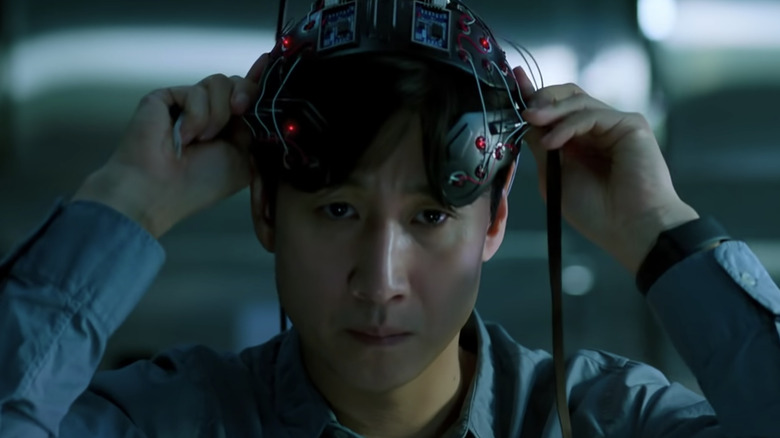 Apple TV+
Apple TV+ is getting in the Korean drama business. Paging "Dr. Brain"...
Lee Sun-kyun, who played the rich father in the Oscar-winning "Parasite," stars as a genius doctor who utilizes a newfound technology that enables him to sync with the brains of the deceased, harvesting their memories for clues as he investigates the mystery of what happened to his own wife and son. Unfortunately, the memories of the deceased get tangled up in his head, giving him hallucinations and throwing his mind into chaos.
While some K-dramas are more like American soap operas, "Dr. Brain" has a distinctly ominous vibe to it, which is sure to appeal to genre fans. The series hails from Kim Jee-woon, the director of the bloody action-thriller "I Saw the Devil."
Hot on the heels of Netflix's enormously successful "Squid Game," "Dr. Brain" is scrubbed for surgery and headed to Apple TV+ soon. In the meantime, there's an intense new trailer here, ready to hack into your brain with its foreboding music and visuals.
Check out the trailer for "Dr. Brain" below.
Dr. Brain Trailer
This trailer and the prospect of seeing Kim Jee-woon cross over from film into television has definitely garnered my interest. I remain a low-key advocate for Apple TV+ shows, and not just because of "Foundation" and the Emmy-winning "Ted Lasso."
Just last Friday, the streamer premiered the first three episodes of "Invasion," which reframes the typical alien invasion story (by its nature, predicated on the idea that we're not alone in the universe) as a character drama about humans who are each, in their own way, alone in the world. Even a show like that, which has earned mixed reviews, has an HBO-level of craft and production value to it, where you can tell it's not designed to be disposable content for a binge watch.
"Dr. Brain" isn't the first thriller with subtitles to hit Apple TV+ this year. January marked the debut of "Losing Alice," a Hebrew-language thriller starring Ayelet Zurer. However, Korean thrillers and horror movies have gained increased visibility in the last half-decade, with everything from "The Wailing," "Train to Busan," and "The Handmaiden," to "Burning" and the aforementioned "Parasite" bringing more international attention to Korean filmmakers.
Here's the synopsis for "Dr. Brain" via Apple:
Directed by the visionary filmmaker Kim Jee-Woon (THE AGE OF SHADOWS, A BITTERSWEET LIFE, A TALE OF TWO SISTERS), starring Lee Sun-Kyun (PARASITE). Get ready for a mind-bending journey with a genius neuroscientist who navigates through other people's memories in search of the truth.
"Dr. Brain" premieres on Apple TV+ on Thursday, November 4, 2021.