The Morning Watch: No Time To Die Scene Breakdown, Analyzing Cults In Movies And TV & More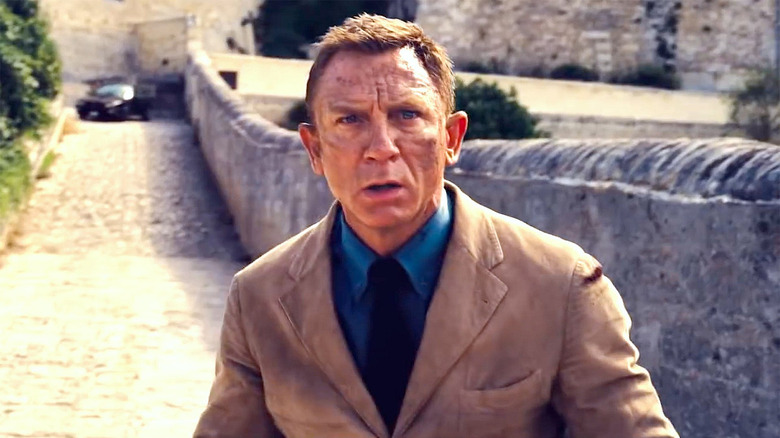 United Artists
(The Morning Watch is a recurring feature that highlights a handful of noteworthy videos from around the web. They could be video essays, fan-made productions, featurettes, short films, hilarious sketches, or just anything that has to do with our favorite movies and TV shows.)
In this edition, listen as "No Time to Die" director Cary Fukunaga breaks down an action sequence from Daniel Craig's final James Bond movie. Plus, hear what a cult deprogramming expert says about cults in movies and TV shows such as "Midsommar," "The Handmaid's Tale," and "Once Upon a Time in Hollywood." And finally, Binging with Babish delivers a recipe for the famous root beer, Cheetos and hot og noodles from "The Simpsons."
No Time to Die Scene Breakdown
First up, The New York Times had director Cary Fukunaga break down an early action sequence from "No Time to Die." Filmed at Gravina di Puglia in Italy, the location scouting for the movie actually helped inform how they created the action itself rather than looking for a location to fit their ideas. This sequence was also filmed in IMAX, and the size of the cameras made shooting a little more challenging than it otherwise might have been.
Reviewing Cults in Movies and TV
Next, Vanity Fair brought in cult deprogramming expert Rick Alan Ross to review cult scenes from movies and TV. Find out how realistic or inaccurate the depiction of cults have been in movies like "Midsommar," "The Master," "Martha Marcy May Marlene," and "Once Upon a Time... in Hollywood." Plus, see what he thinks of "The Handmaid's Tale" on Hulu. There's a lot of insight on real cults and how they have been portrayed on screen.
Making The Simpsons Root Beer Noodles
Finally, Binging with Babish creates a recipe that no one was asking for from "The Simpsons." You might remember that Bart once loved root beer, Cheetos, and hot dog noodles. That's all of those things together to make a special kind of noodles. The video starts by doing a simple version that boils root beer for cooking the noodles, adds some Cheetos for flavor, and then gets combined with pieces of hot dogs. It's apparently awful, but then comes a different recipe that makes it something edible. Check it out!