Belle: Release Date, Cast, And More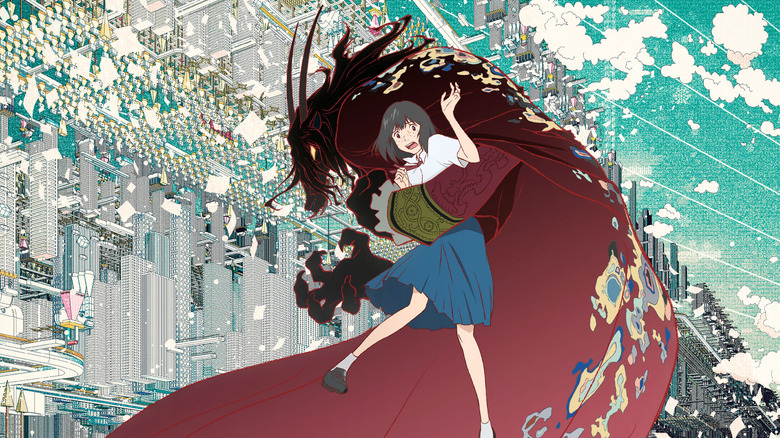 GKIDS
(Welcome to ...And More, our no-frills, zero B.S. guide to when and where you can watch upcoming movies and shows, and everything else you could possibly stand to know.)
I can hear the protestations now: "Yet another 'Beauty and the Beast' movie?" I know, I get it. This particular story has probably received enough cinematic retellings to last a lifetime, it's true. But if we have to get another one, it might as well come from a filmmaker like Mamoru Hosoda, for a change. Prepare yourselves now, because the classic fairy tale is about to get a modern anime update with the very straightforwardly titled "Belle," which will blend the old with the new — specifically, through the inclusion of some very relevant ongoing concerns regarding the internet, which should be no surprise to those familiar with Hosoda's work.
Belle Release Date and Where You Can Watch It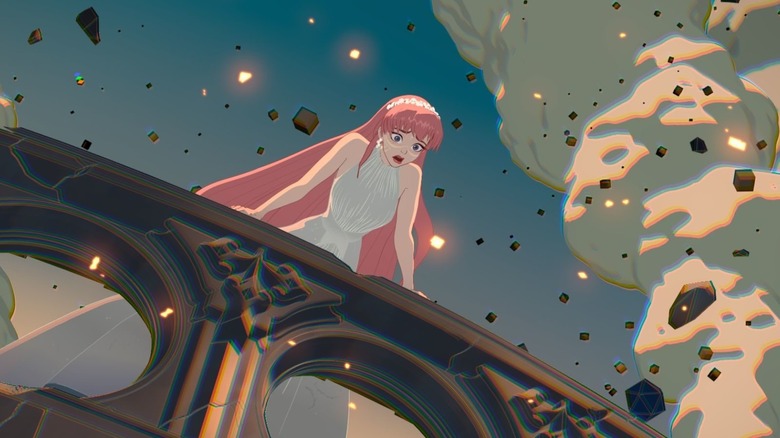 GKIDS
"Belle" is scheduled to arrive in U.S. theaters on January 14, 2022, as we recently learned. The film initially debuted in Japan back on July 16, 2021 and is now set up for a prime awards season run. This comes after "Belle" first premiered at the 2021 Cannes Film Festival and made subsequent stops at the New York Film Festival, the London Film Festival, and Fantastic Fest. Excitingly, the anime has received almost unanimous critical acclaim.
What Is Belle?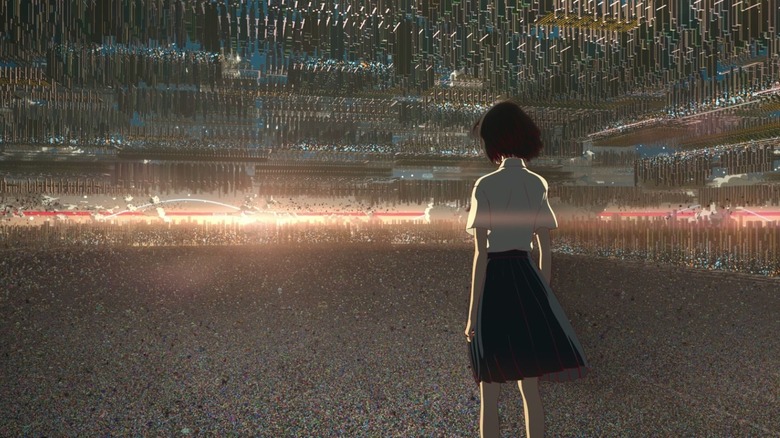 GKIDS
As mentioned, "Belle" will serve as the latest twist on "Beauty and the Beast." The animated sci-fi fantasy movie brings the rather old fashioned story into a modern light, reinterpreting the familiar trappings and taking the action from a creepy castle to a Japanese village where the protagonist escapes from the monotony of her every day life through a virtual world called "U." It's here where she meets this particular take on the Beast, instantly setting itself apart from any other version of the story that we've been familiar with.
Belle Cast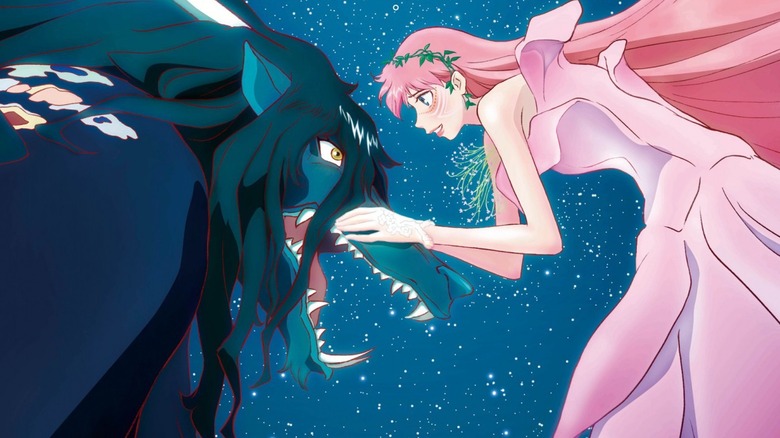 GKIDS
Japanese singer/songwriter Kaho Nakamura was cast to voice the main lead of "Belle," essentially the stand-in for Belle who goes by the name of Suzu Naito. Ryō Narita voices the character of Shinobu Hisatake, described as "a childhood friend of Suzu's who worries about her. His place in the school basketball team earns him a lot of popularity with girls, but he maintains a mysterious aura." Shōta Sometani has been cast as Shinjirō Chikami, "the sole member of the school's canoeing team, who still aims for the nationals. He has a pure and straightforward heart committed toward his goals, but that commitment often alienates him from other people." Tina Tamashiro voices Ruka Watanabe, "a girl with the air of a fashion model, and an alto saxophonist in the school concert band. She is the kind of perfect girl that attracts everyone's attention." Making her voice-acting debut is Rira Ikuta as Hiroka Betsuyaku, "Suzu's close friend and constant confidante. She has a sarcastic wit honed by many Internet interactions."
The rest of the cast includes Toshiyuki Morikawa, Kenjiro Tsuda, Mami Koyama, Mamoru Miyano, Kōji Yakusho, and more.
Belle Directors, Writers, and More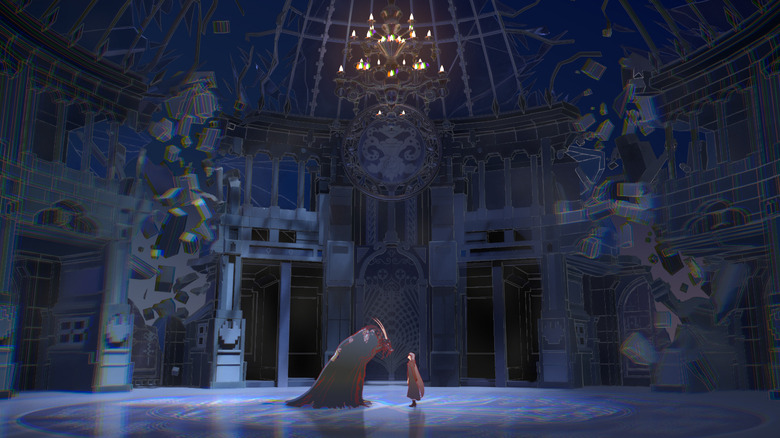 GKIDS
"Belle" is written and directed by Mamoru Hosoda, the filmmaker behind "The Girl Who Leapt Through Time," "Wolf Children," and the Oscar-nominated "Mirai." "Wolfwalkers" directors Tomm Moore and Ross Stewart both joined Hosoda to contribute artwork for the action sequences in "Belle" while experienced Disney veteran Jim Kim helped create the character designs of Belle herself. Eric Wong designed the world inside "U" and composer Ludvig Forssell, known for Hideo Kojima's "Death Stranding," crafted the music.
Belle Trailer and Synopsis
Suzu is a 17-year-old high school student living in a rural village with her father. For years, she has only been a shadow of herself. One day, she enters "U," a virtual world of 5 billion members on the Internet. There, she is not Suzu anymore but Belle, a world-famous singer. She soon meets with a mysterious creature. Together, they embark on a journey of adventures, challenges, and love, in their quest to become who they truly are.