The Fascinating True Story Behind All American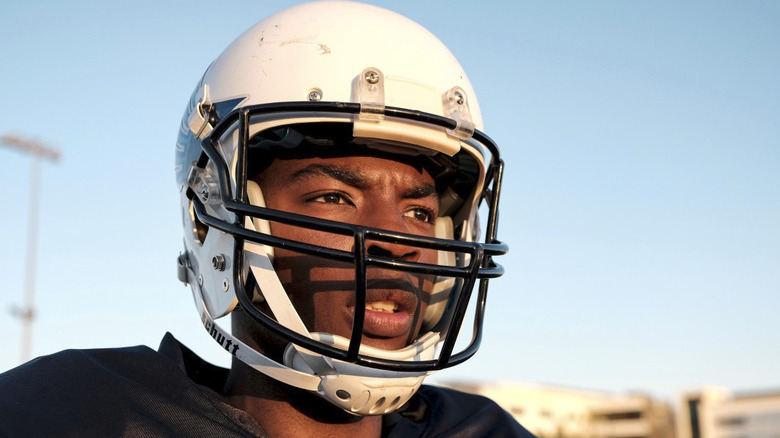 The CW
The old adage goes that truth is stranger than fiction. But, more often than not in Hollywood, what's true makes for great fiction. Audiences love to see a person who feels real to them as they learn, grow, and succeed. Maybe that's why so many of the most beloved films and shows come from the world of sports, like The CW high school sports drama "All American." It was one of their freshman shows in 2018. It's often compared to "Friday Night Lights," which also offered a healthy dose of sports storylines and slice-of-life intricacies. 
In fact, both shows are very much rooted in the real world. "Friday Night Lights" found inspiration in the intense world of Texas football culture. Meanwhile, "All American" was not only inspired by a true story but pitched and produced by retired NFL star, Spencer Paysinger. 
So, who is Spencer Paysinger, and how did his story shape the world of "All American?"
An NFL Star Becomes a Hollywood Producer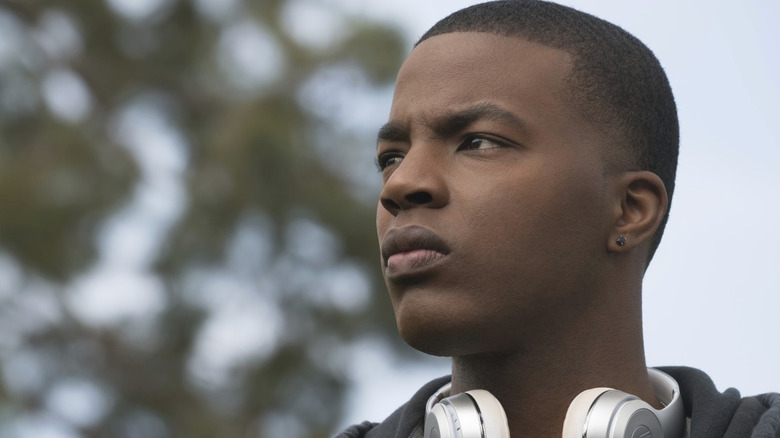 The CW
From 2011 to 2017, Spencer Paysinger played for the NFL, spending most of his time as part of the New York Jets and Miami Dolphins. When it came time to leave football behind, Paysinger was ready. In an ESPN article, he said, "I remember sitting in my locker that day, packing all my stuff, smiling. I never wanted football to be my highest peak." 
Indeed, Paysinger's plan didn't involve his future in football, but his past. Before retiring, he put his efforts into developing and pitching a show inspired by his time as a high school football player for Beverly Hills High School. Paysinger had a unique viewpoint to bring to the field; while he attended and played football for Beverly Hills, he was from the less affluent world of South Central Los Angeles. The show grapples with these two worlds combining, and a helmeted, padded-up "fish out of water" at its center.
Producer Robbie Rogers, (who also produced "Love, Simon," so he knows his way around a high school drama) put it simply when speaking to ESPN in the same article: "It's a real story, it's inspired by a true story." 
Spencer Paysinger vs. Spencer James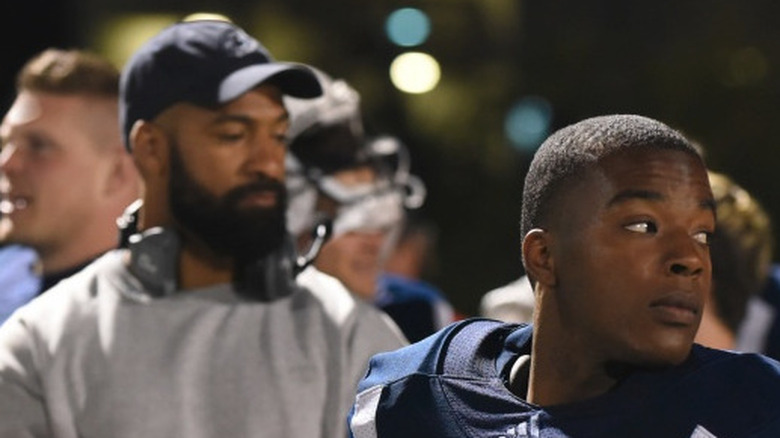 The CW
The theme of "real and true" allows "All American" to take liberties and not feel completely attached to Paysinger's past, beat for beat. "All American" first allowed this distance by changing Spencer's last name to James. Actor Daniel Ezra plays the lead role. His version of Spencer finds himself scouted in the first season by Beverly Hills High School's Coach Baker, played by Taye Diggs. Baker wants to make his team great and sees James as the one to do that. However, in order to play for Beverly Hills, he'd need the right zip code to back him up. James is encouraged to take the life-changing opportunity to move in with Baker and his family in order to become part of the Beverly Hills team.
In reality, Paysinger never left his family to attend Beverly Hills. He had family who attended the school in their youth and also worked for the school later in life. A multicultural program allowed for Paysinger to attend once he was ready for high school. 
Paysinger and James also play different positions on the field. Paysinger was a wide receiver and a safety, while the James character is even more versatile when the story calls for it. His character plays as a receiver, defensive back, and sometimes even a kicker. 
We don't want to spoil too many of the other changes between the lives of Paysinger and James. For that, you'll want to check out the show, which is returning to The CW for its fourth season on October 25, 2021 after a fairly shocking season 3. You might even see Paysinger himself on the show. He plays Assistant Coach Davis in several episodes of the series, bringing his influence even closer to the world of "All American."