What We Do In The Shadows Season 4: Everything We Know So Far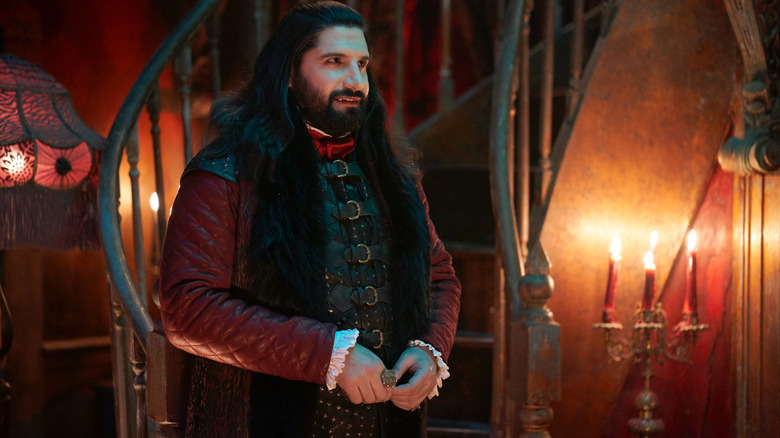 FX
Ever think about how far we've come from such a scrapped-together, low-budget, and quintessentially New Zealand-specific goodness that Taika Waititi and Jemaine Clement gave us with their "What We Do in the Shadows" film? Waititi and Clement have gone on to much bigger things since 2014, with the former garnering Oscar love for "Jojo Rabbit" after making his mark on the Marvel Cinematic Universe, of all things, and Clement doubling down on even more paranormal hilarity with FX's "What We Do in the Shadows" series. Against all odds, the show has progressed from its upstart origins to become a hit among critics and a favorite among both newcomers and original fans alike. As it turns out, the premise of a small group of outcast vampires trying to adjust to modern society is just too good to relegate to just a single movie, as great as it was. With the Season 3 finale just about to drop in a couple of days, there's no better time to look ahead to what the fourth season may have in store for us.
When and Where to Watch What We Do in the Shadows Season 4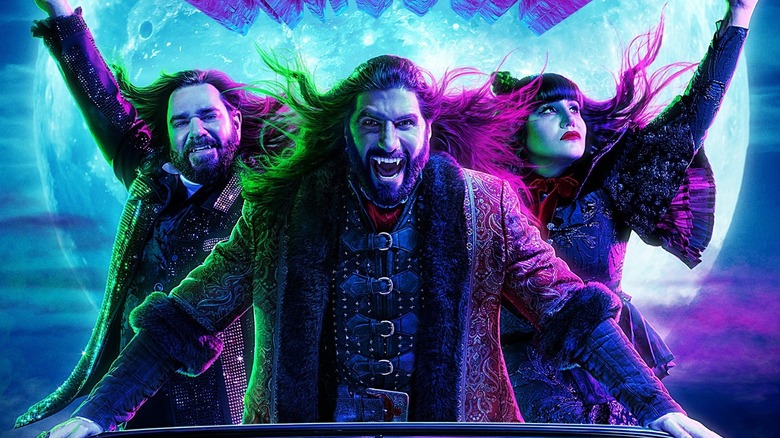 FX
"What We Do in the Shadows" has been airing on FX since its series premiere back in March of 2019. Even before the third season ever debuted, FX announced that they would be renewing the series for a fourth season to premiere sometime in 2022. It's still too early to pin down a precise date, but it's at least helpful to look back at previous season premieres for "What We Do in the Shadows." As noted, Season 1 debuted in March 2019. Meanwhile, Season 2 aired in April of 2020. Season 3, which was disrupted by the pandemic (along with pretty much every other production in town), was bumped to September of 2021. Happily, filming for Season 4 has already commenced in Toronto, which points towards a premiere closer to the second quarter of 2022 than the third.
What We Think What We Do in the Shadows Season 4 Will Be About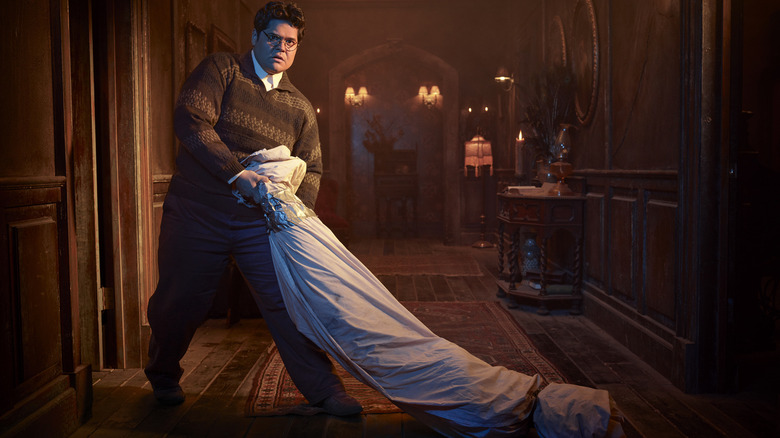 FX
Season 3 may still be ongoing and rapidly building to its conclusion, but that doesn't mean we don't already have some hints as to where the series will take things next year. Earlier this month, executive producer Paul Simms gave fans a hint at New York Comic-Con that the next season will feature some of the show's "most ambitious" supernatural creatures to this point, which has so far included ghosts, witches, werewolves, zombies, trolls, gargoyles, sirens, and even demonic goats! According to SyFy Wire, we can even expect some real-world events to make their way to the world of the show — namely, the much-memed blockage of the Suez Canal. However, that doesn't mean the floodgates are now open to incorporate, say, the ongoing pandemic. "We've created a world where people escape to watch our show. There's no reason to make those waters murky. We know what's going on," as actor Harvey Guillén put it. Fans will be pleased to know that more celebrity cameos are in the works as well, although the return of fan-favorite Jackie Daytona may not be in the cards for Season 4.
Until then, the finale of Season 3 will come to FX on October 28, 2021.