Black Friday Trailer: Bruce Campbell And Devon Sawa Battle Rabid Shoppers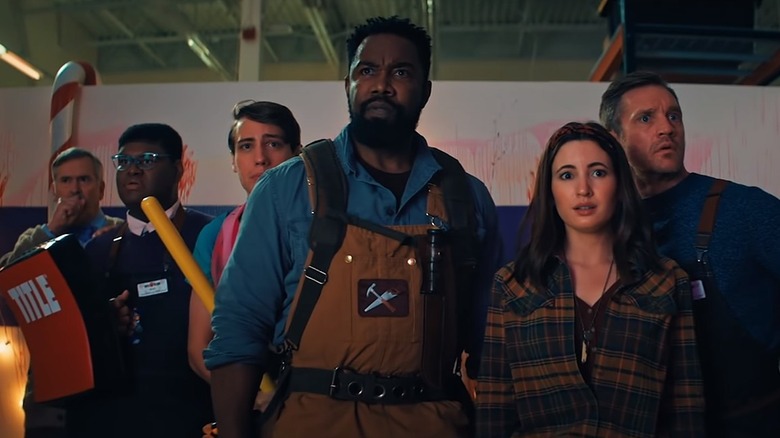 Screen Media Films
We are, rather amazingly, nearing the holiday season already. Halloween is just around the corner and, before we know it, Thanksgiving is going to be here. And with Thanksgiving comes a uniquely American tradition known as Black Friday. Now, someone has finally decided to make a horror movie about it, appropriately titled "Black Friday" — and they wisely brought Bruce Campbell ("The Evil Dead") and Devon Sawa ("Final Destination") along for the ride. Let's check out the trailer, shall we?
Black Friday Trailer
For genre fans, there is a whole lot to like here. We get to see Campbell as a sweater-wearing, chipper shop owner; Sawa as a grizzled, burnt-out employee; and lots of zombies. It appears to be the kind of movie that knows exactly what it is, and is having a lot of fun with it along the way. It appears to be violent and tongue-in-cheek. Worth putting on one's wish list this year.
To add a little context to the carnage, here is the movie's official synopsis:
On Thanksgiving night, a group of disgruntled toy store employees begrudgingly arrive for work to open the store at midnight for the busiest shopping day of the year. Meanwhile, an alien parasite crashes to Earth in a meteor. This group of misfits led by store manager Jonathan (Bruce Campbell) and longtime employee Ken (Devon Sawa) soon find themselves battling against hordes of holiday shoppers who have been turned into monstrous creatures hellbent on a murderous rampage on Black Friday.
Holiday Horrors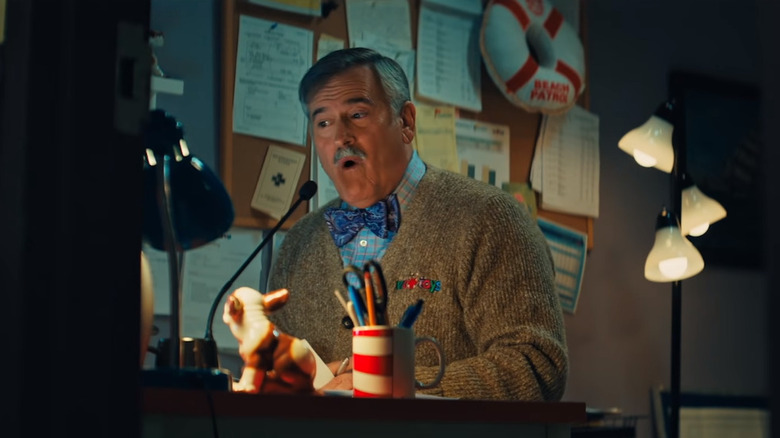 Screen Media Films
The film was directed by Casey Tebo ("Happy Birthday"), with a script from Andy Greskoviak, serving as his feature debut as a screenwriter. One particularly interesting cog in the machine is the movie's music, which was composed by Patrick Stump of Fall Out Boy fame. Stump has been getting into the business as of late, doing some work on "Spidey and His Amazing Friends" recently as well. Though this movie looks, admittedly, a bit less kid-friendly.
Given how long this bizarre consumer holiday has been a thing, it's truly amazing that a movie like this didn't come to fruition sooner. But it does appear that all of the right pieces are in place. It's also good timing, as Sawa has been crushing it on Syfy's "Chucky" lately. And any excuse to get more Campbell in one's life is a welcome one.
The cast also includes Ivana Baquero, Ryan Lee, Stephen Peck, and Michael Jai White.
"Black Friday" hits theaters on November 19, 2021 and On Demand on November 23, 2021.