Avenue 5: Will There Be A Season 2?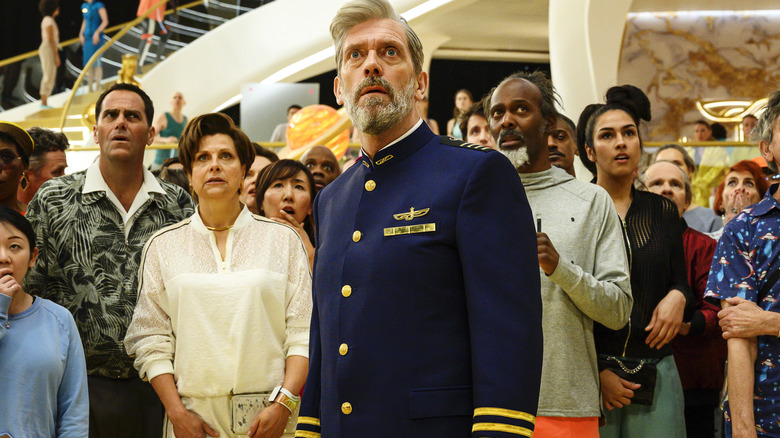 HBO
(Welcome to Will There Be Another Season?, a series where we answer that question and explore what comes next.)
I am completely and helplessly obsessed with the last several years of Scottish filmmaker Armando Iannucci's career. The "Veep" creator is perhaps best known for applying his razor-sharp wit to political satires such as 2009's "In the Loop" or his more recent (and absurdly hilarious) "The Death of Stalin." He also hasn't been shy about diving into Charles Dickens adaptations either, with the Dev Patel-starring "The Personal History of David Copperfield." But one project of his that has somewhat gone under the radar might be "Avenue 5," a wry genre exercise that takes Ianucci to the realm of sci-fi. It was a somewhat unexpected move for the filmmaker, but ones that fans of the series obviously enjoyed.
It's been well over a year since the inaugural season first premiered, however, leaving viewers to wonder about the status of a potential second season. If that's you, then you've come to the right place. Read on to find out all the information currently available about Season 2 of "Avenue 5."
What Is Avenue 5?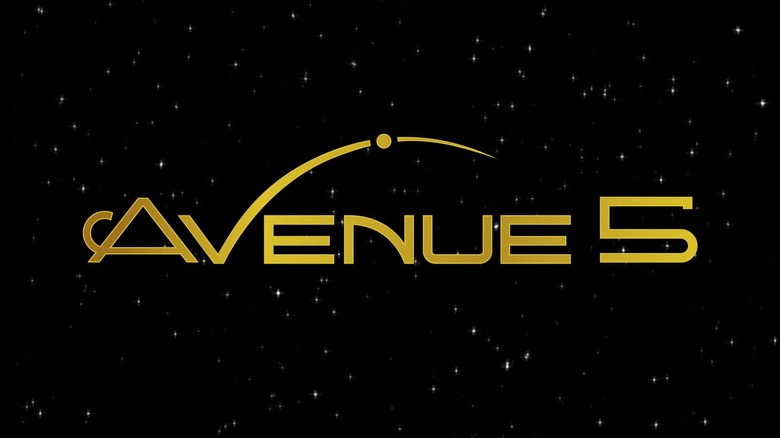 HBO
Remember the inciting element of Ridley Scott's "Alien: Covenant," when a routine colonizing mission in deep space suddenly goes awry and leads to a series of deadly decisions that end up with most of the crew becoming xenomorph fodder? Well, "Avenue 5" isn't exactly as dire as all that ... but think of it as a comedic and absurdist twist on that general premise. Set in the distant future, an interplanetary cruise ship called the Avenue 5 experiences an abnormal gravitational event and drifts off-course, compounded by the accidental death of the ship's chief engineer. Stranded three years away from Earth and originally intended to only be an eight-week pleasure cruise in space, well, you can see how things might deteriorate from there.
Hugh Laurie stars as the in-over-his-head captain of the automated ship, Ryan Clark, tasked with attempting to maintain order and keep the large population on board calm and, you know, alive. The cast also features Josh Gad as billionaire Herman Judd, the owner of the Avenue 5, along with Zach Woods, Rebecca Front, Suzy Nakamura, Lenora Crichlow, Nikki Amuka-Bird, Ethan Phillips, and Himesh Patel serving various supporting roles aboard the ship.
Will There Be an Avenue 5 Season 2?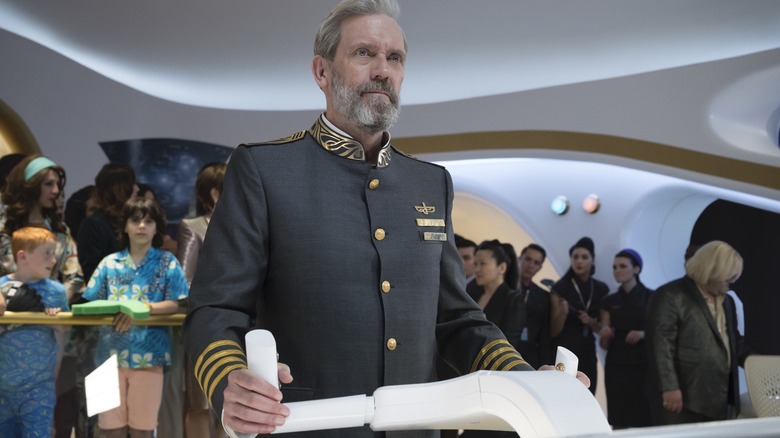 HBO
For those who might be hesitant about potentially jumping into a show that has no guarantee of seeing its story continue, rest assured that, that won't be the case here. The future of recent hit shows may still presently be in limbo, but thankfully we already know that "Avenue 5" has been renewed for a second season. In fact, that announcement first came less than a month after the series first premiered. HBO clearly was impressed by how the nine-episode half hour comedy performed, with Executive Vice President of HBO Programming Amy Gravitt saying in a statement:
"We've loved every minute of Avenue 5's inaugural voyage. Armando Iannucci and his team are masters of smart and incisive comedy, and the ensemble cast, brilliantly captained by Hugh Laurie, is second to none. We can't wait to see what's in store for our hapless heroes in season two."
Iannucci also celebrated the announcement, saying:
"It was so great to be back again with HBO for the first season of Avenue 5, so I'm doubly thrilled that HBO have now seen fit to put Captain Ryan Clark and his passengers and crew through even more physical and emotional hell next year too. Nobody provides angst-ridden laughs better than Hugh Laurie, and we're looking forward to seeing what further impossible situations and existential crises we can plunge him, Josh Gad and the rest of our fantastic cast into next. To the end of season one and beyond (into season two)!"
Unfortunately, production on season 2 happened to be one of the many that were delayed and disrupted by the ongoing COVID-19 pandemic. Star Josh Gad last offered a filming update back in August of this year, revealing that filming had commenced on season 2. No premiere date has been announced yet, but it's likely that it won't arrive until the second quarter or so of 2022.