Edgar Wright Curated A List Of 'Dark Delights' To Watch This Month On Peacock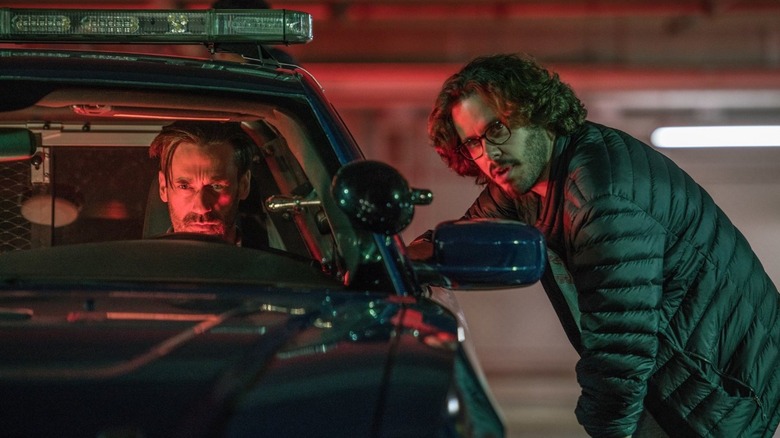 TriStar Pictures
It's the most wonderful time of the year. The leaves are changing colors, there's a crispness in the air, and horror movies are just everywhere. One of the fringe benefits of the Halloween season is that for one month a year the whole world gets to be as obsessed with horror movies as I am, which is probably why this has always been my favorite holiday.
Edgar Wright has a new movie coming out, "Last Night in Soho," which just so happens to be a Focus Features film, and Focus is one of Universal's distributors. Wright is a cinephile of the highest degree, cut from the same cloth as Quentin Tarantino in that his love of cinema encompasses all forms, not just whatever happens to be out on Criterion at the moment.
So, when Edgar Wright comes up with a list of fun spooky stuff to watch on Peacock, it'll behove you to listen up.
Edgar's List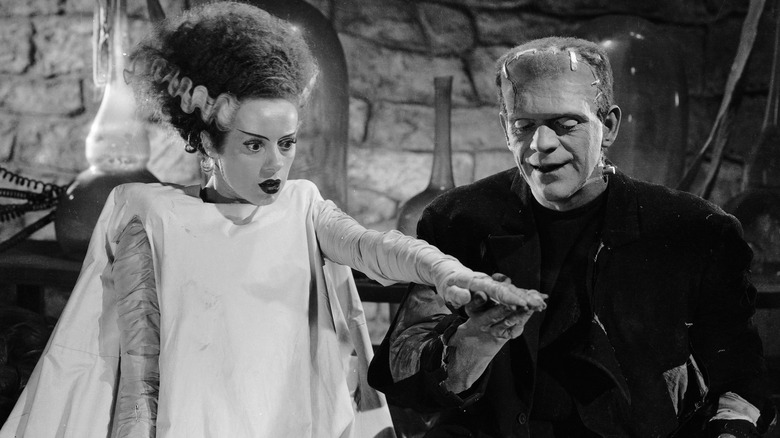 Universal Pictures
Peacock's library is fairly eclectic, at least compared to other major streamers. One big benefit of Universal having its own streaming service is that the studio's massive library of films, which stretches back to the golden era of Hollywood. Yes, I'm talking about (gasp!) black and white movies, many of which are included in Wright's spooky time picks.
Let's take a look at the full list:
DRACULA (1931)
BRIDE OF FRANKENSTEIN (1935)
CREATURE FROM THE BLACK LAGOON (1954)
THE INCREDIBLE SHRINKING MAN (1957)
THE BRIDES OF DRACULA (1960)
THE EVIL OF FRANKENSTEIN (1964)
NIGHT OF THE LIVING DEAD (1968)
FRENZY (1972)
THE SENTINEL (1977)
AMERICAN WEREWOLF IN LONDON (1981)
VIDEODROME (1983)
GREMLINS (1984)
DEAD RINGERS (1988)
THE COOK THE THIEF HIS WIFE & HER LOVER (1989)
PEOPLE UNDER THE STAIRS (1991)
RAISING CAIN (1992)
SERIAL MOM (1994)
THE SIXTH SENSE (1999)
IT FOLLOWS (2014)
TRAIN TO BUSAN (2016)
Classics and Underseen Genre Gems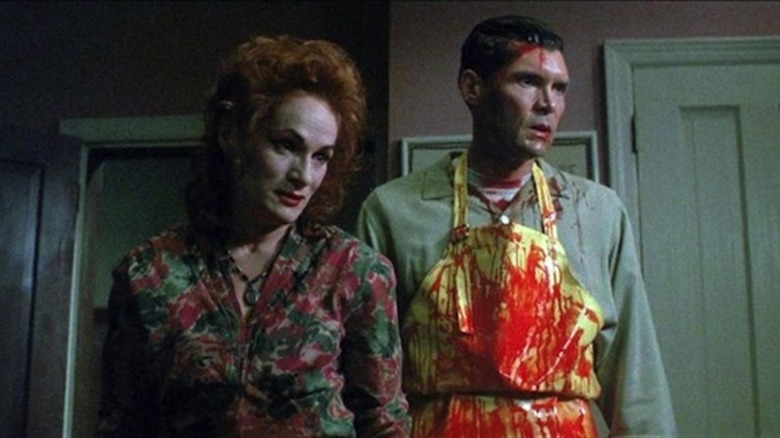 Universal Pictures
My favorite thing about this list, and I guess about Wright as a movie geek, is how he'll mix in popular titles still in the public consciousness with some bona fide classics AND some underrated genre gems. For example, "The Sixth Sense" is a movie everyone knows and loves. Of course it ends up on this Halloween-time list. What isn't so guaranteed is something like Wes Craven's "The People Under the Stairs," a movie about class and race that also happens to be a goofy horror comedy. 
Also gotta love him including Alfred Hitchcock's "Frenzy," which isn't usually the go-to Hitchcock film on these kinds of lists. "Psycho" or "The Birds" tend to eat up all the oxygen, but "Frenzy" is a nasty piece of work from Hitch's later career. It's an English serial killer story that is told with Hitchcock's trademark quirky humor, but leans more extreme than the typical film from The Master of Suspense. Not for nothing, but this is also a good one to watch to get in the mood for Wright's own London-based horror flick coming out next Friday.
Props for the inclusion of "Serial Mom," "It Follows," "Dead Ringers," "Bride of Frankenstein," and "Creature from the Black Lagoon" as well. When it comes to Universal Monster movies those are two of the best.
Anyway, hell of a list from Edgar Wright. You've got 9 days to watch them all and report back. The clock is ticking.