Badass (And Her Sister): Crazy Ex-Girlfriend Creators Reunite For A Hulu Comedy Series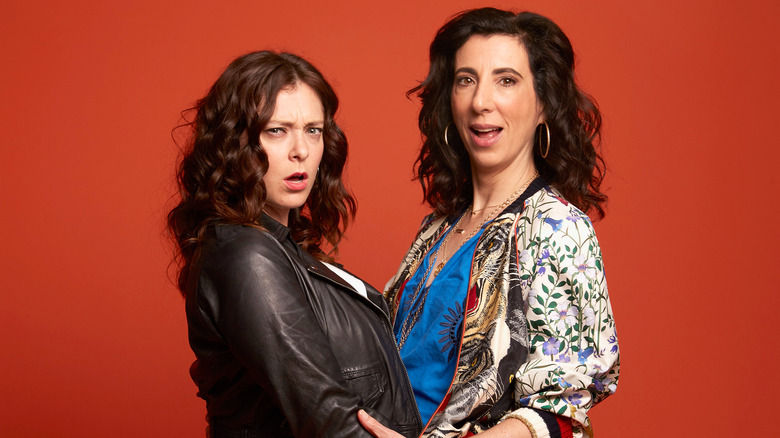 Smallz & Raskind / Getty Images
Fans of "Crazy Ex-Girlfriend," rejoice! According to Variety, series creators Rachel Bloom and Aline Brosh McKenna are working together on a comedy series in development at Hulu. The series, titled "Badass (And Her Sister)," follows a superspy who gets tired of her exciting life of espionage and goes to live with her pushover twin sister. Together, they must learn the true meaning of what it is to be a badass. 
A Superspy and Her Ordinary Twin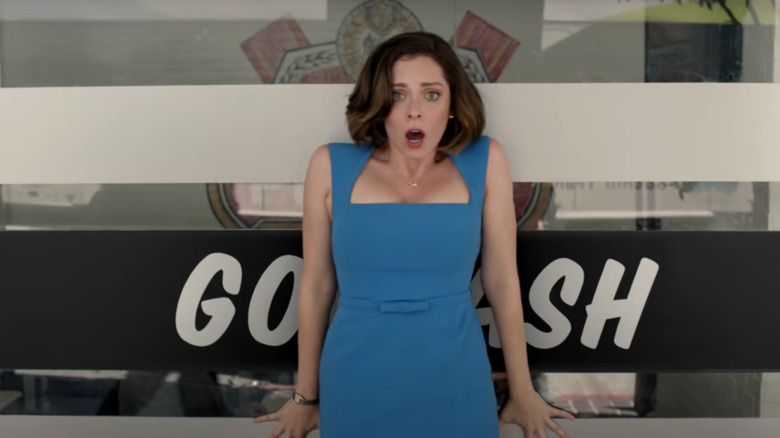 The CW
Bloom will play the starring role — er, roles — as both sisters. Brosh McKenna and Bloom will serve as writers, co-showrunners, and executive producers on the series. Brosh McKenna and her production company, Lean Machine, are currently under an overall deal at ABC Signature, which will serve as the studio for the series. 
There's no word on whether or not the series will be a musical, like "Crazy Ex-Girlfriend," but anything's possible. The CW series ran for four seasons, ending in 2019 with 62 episodes and a live concert special. In that series, Bloom starred as a lawyer who gave up her exciting career to move to a tiny town in Southern California chasing her ex-boyfriend from summer camp. 
The series was a critical hit, winning all kinds of awards during its run. Bloom won a Golden Globe for Best Actress in a Comedy, and the team won an Emmy for Best Original Music and Lyrics for the song "Anti-Depressants Are So Not a Big Deal." The songwriter for "Crazy Ex-Girlfriend" was Fountains of Wayne frontman Adam Schlesinger, who tragically died in April 2020 from coronavirus complications. 
Brosh McKenna is currently directing her first feature for Netflix, "Your Place or Mine," starring Reese Witherspoon and Ashton Kutcher. Bloom was recently cast in "Modern Family" co-creator Steve Levitan's Hulu pilot, "Reboot." 
Sister, Sister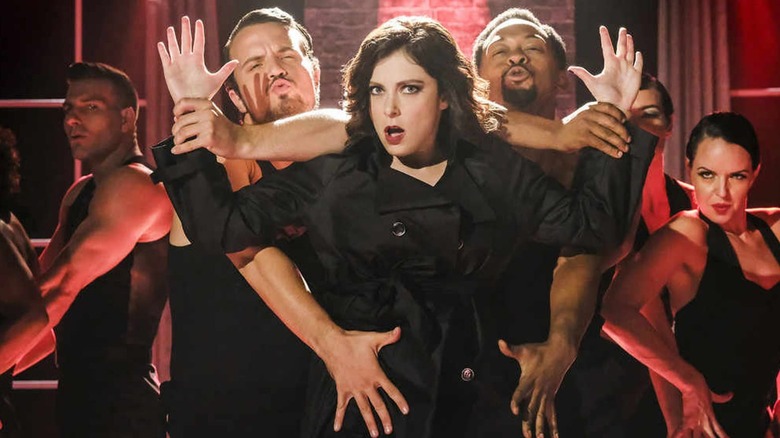 The CW
It'll be interesting to see how the creators of "Badass (And Her Sister)" pull off Bloom playing both twins. We've had the technology to layer plates of footage for years, to mixed effect. When it's done well, you can't really tell that there's digital tomfoolery going on and it looks like the actor has multiplied. I'll never forget when Michael Keaton's "Multiplicity" came out in 1996 and everyone drove themselves crazy trying to figure out how they were able to make a whole handful of Keatons interact onscreen. The tech has come a long way since then, so it's definitely doable. 
It does mean double the work for Bloom, but she's the kind of all-in creative and performer that will probably love the challenge. If you haven't seen "Crazy Ex-Girlfriend," go check it out on Netflix while we wait for Bloom and Brosh McKenna's next fabulously funny outing.