The Morning Watch: How The Suicide Squad Should Have Ended, Ted Lasso Is The Batman & More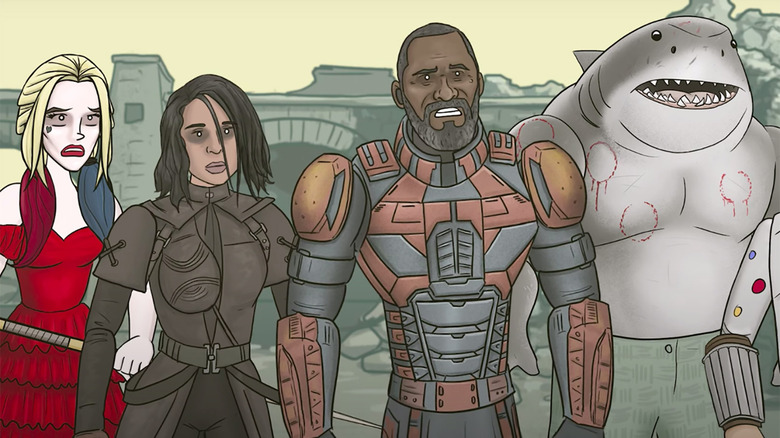 How It Should Have Ended
(The Morning Watch is a recurring feature that highlights a handful of noteworthy videos from around the web. They could be video essays, fan-made productions, featurettes, short films, hilarious sketches, or just anything that has to do with our favorite movies and TV shows.)
In this edition, find out how "The Suicide Squad" should have ended, with a special appearance by a familiar face from the DC Extended Universe. Plus, see "The Batman" trailer get a strange but satisfying remix with footage from "Ted Lasso." And finally, listen as Jeff Daniels breaks down some of the most memorable roles from his career, including "Arachnophobia," "Dumb & Dumber," "Speed," "The Newsroom," and more.
How The Suicide Squad Should Have Ended
First up, How It Should Have Ended has chimed in with their take on "The Suicide Squad." Although they initially take aim at how Bloodsport left Peacemaker alive, by far the most sensible alternate ending should have had Superman coming in to throw Starro back into space. After all, there's no way Superman is still in the ICU from Bloodsport's kryptonite bullet, so why wouldn't be intervene in this disaster unfolding across the globe? Maybe James Gunn has an answer.
Ted Lasso is The Batman
Next, YouTuber Jason Gallagher (via Nerdist) put together this trailer mash-up featuring footage from "Ted Lasso" cut to the recently released trailer for "The Batman." However, if you haven't seen "Ted Lasso" season 2, beware of some major spoilers. It's the second season footage that makes the trailer remix work so well. Something so upsetting happens that it's not hard to imagine Ted Lasso taking a turn for vengeance.
Jeff Daniels Career Breakdown
Finally, with Jeff Daniels starring in Showtime's new series "American Rust," GQ brought in the actor to take a look back at some of his most memorable roles throughout his career. Hear what he has to say about his work on "Arachnophobia," the beloved comedy "Dumb & Dumber," the indie darling "The Squid and the Whale," the action staple "Speed," and his time working with Aaron Sorkin on "The Newsroom" for HBO.