F Is For Family Season 5: Release Date, Cast, And More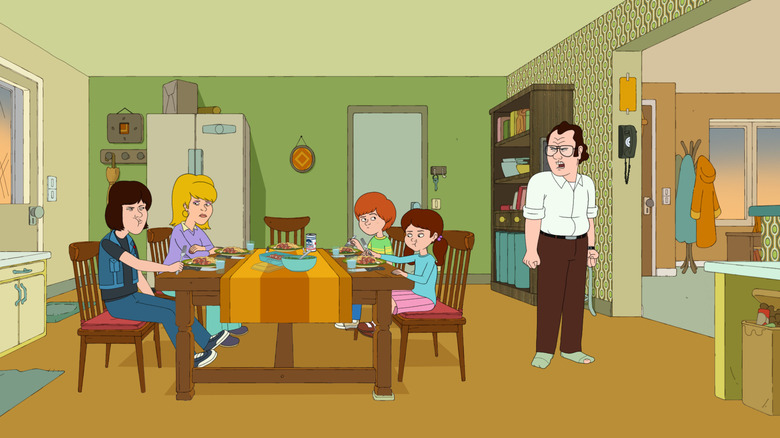 Netflix
(Welcome to ...And More, our no-frills, zero B.S. guide to when and where you can watch upcoming movies and shows, and everything else you could possibly stand to know.)
There's currently no shortage of adult animated shows on the air right now, to the extent that it can be overwhelming to try and zero in on any particular series to devote your time to. "F is for Family" is just one of the many that are fighting for the attention of this particular demographic, though this one has the benefit of having aired for four previous seasons to this point and being more of an established name. What's more, this upcoming fifth one is also scheduled to be its very last, which should hopefully translate to the crew pulling out all the stops and making sure they go out on top. Read on for everything there is to know about "F is for Family."
F is for Family Season 5 Release Date and Where You Can Watch It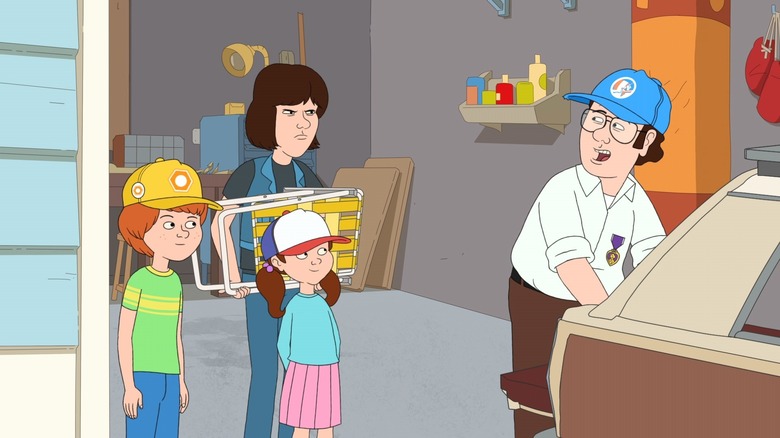 Netflix
Season 5 of "F is for Family" is slated to debut on November 25, 2021. Fans of the show were thrilled to hear the announcement that Netflix had renewed the show for its fifth total season back on October 1, 2020. Actor, comedian, and series creator Bill Burr released a statement at the time in conjunction with the renewal, saying:
"Thank you to all the fans that watched this show. Thanks to Vince Vaughn, Peter Billingsley, Victoria Vaughn, Ted Sarandos and all the INCREDIBLE writers, performers, animators, editors and musicians that made this show happen. Special thanks to the Captain of the Ship: The great Mike Price! I love all you guys!"
What is F is for Family?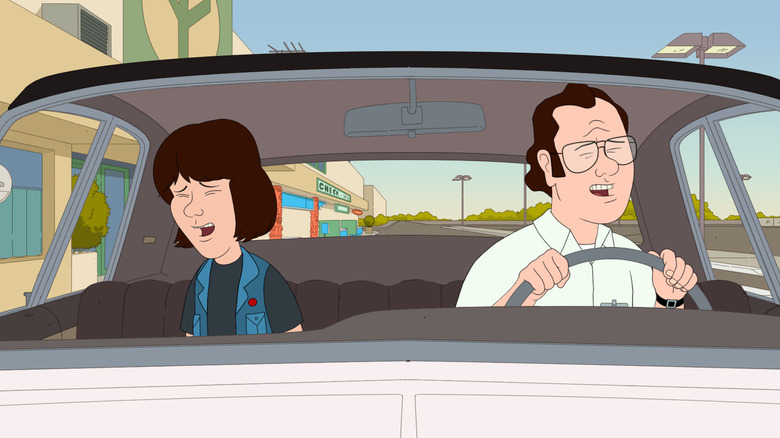 Netflix
"F is for Family" is set during the early 1970s in the fictional city of Rustvale, Pennsylvania. The series follows a family of misfits that could generously be described as "dysfunctional" and relies on all sorts of raunchy, vulgar humor ... but with heart and an incisive, consistently relevant sense of wit, as Bill Burr at his best tends to do. The show has been described as dealing with topics during "...a time when political correctness, helicopter parenting and indoor smoking bans weren't part of anyone's vocabulary, let alone the norm."
F is for Family Season 5 Showrunners, Crew, and More
Netflix
As mentioned above, "F is for Family" was co-created by Michael Price (of "The Simpsons" fame) and comedian/actor/writer Bill Burr. The two also serve as executive producers, along with Vince Vaughn, Peter Billingsley (yes, that would be the very same Peter Billingsley from "A Christmas Story" and, of course, the scientist who gets chewed out by Jeff Bridges in "Iron Man") with Ben Marsaud directing much of the series.
F is for Family Season 5 Cast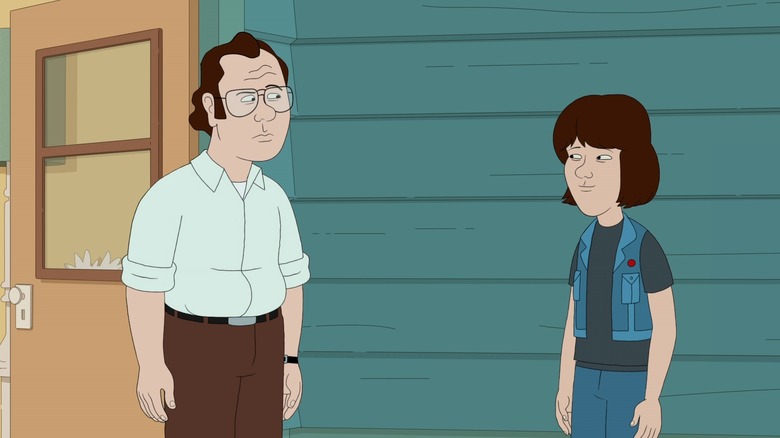 Netflix
In addition to his creative work behind the scenes, Bill Burr also stars in "F is for Family" as the voice of the family patriarch, Frank Murphy. Laura Dern also stars as the voice of Susan "Sue" Murphy, Frank's wife and mother of four. Justin Long voices the character of Kevin Murphy, the couple's troublesome eldest child. Haley Reinhart portrays William "Bill" Murphy, their 10-year-old bully-prone son. Debi Derryberry rounds out the main cast as Maureen Murphy, the youngest daughter with a passion for STEM. Sam Rockwell also lends his voice to Vic Reynolds, a drug-addicted acquaintance of Frank's.