Last Night In Soho Clip: Thomasin McKenzie Gets An Old-Fashioned Apartment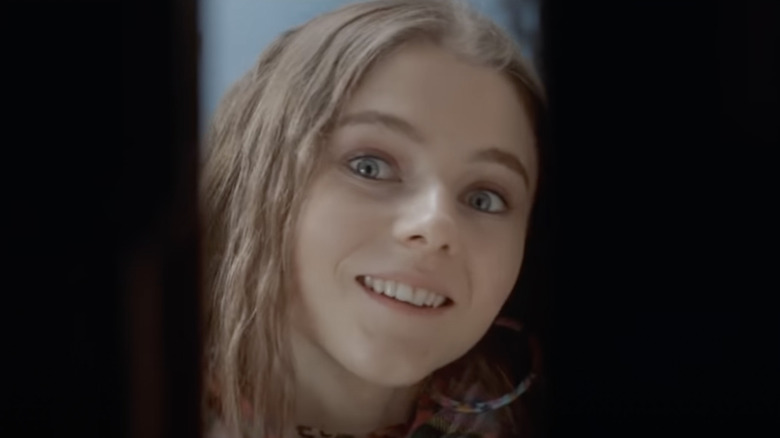 Complete Fiction
The release of Edgar Wright's "Last Night in Soho" is finally upon us and to celebrate Focus Features has released a 49-second clip that shows young Thomasin McKenzie showing up at Dame Diana Rigg's doorstep hoping to rent an apartment.
Before we get to the clip, let's do a little spoiler-free set up, shall we? I was lucky enough to see the film at Fantastic Fest a few weeks back and can tell you that this clip won't really spoil anything for you in the movie, although it is a crucial step in getting the plot really rolling. McKenzie plays Eloise, an eccentric country girl absolutely in love with what she imagines was London in the 1960s. Her dreams finally come true when she's accepted into a fashion design school and moves to the Big Smoke.
For an assortment of reasons, Eloise can't stay at her crappy dorm and finds a room for rent in Soho. This clip picks up with her meeting the crotchety landlady, Miss Collins, played by the late, great Dame Diana Rigg.
Last Night in Soho Clip
With Eloise's quasi-obsession with the past, it's no surprise at all that Miss Collins' warnings that the room hasn't been changed for decades is a plus for her. It is here where Eloise starts getting a glimpse into the life of another girl, an aspiring singer named Sandie (Anya Taylor-Joy) who may or may not have actually existed, a question that is ultimately answered but kept vague enough that you're never exactly sure how things will pan out.
This room is a centerpiece for the story, with the flashing neon sign giving the nighttime scenes a little romance as well as a little tension. The constant pulsating red light is both soothing and feels like a warning, which I guess in a way it is. The whole movie's a cautionary tale about embracing nostalgia without any consideration of the bad stuff that often falls out of mind when remembering the past or, in this case, what your modern assumptions of the "glory days" before you were born was like.
Something New For Edgar Wright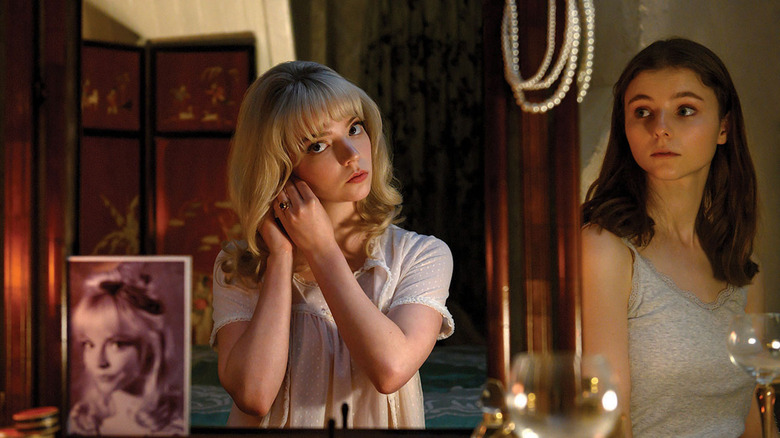 Complete Fiction
I'm a big fan of this movie, which is a big stretch for Wright as a filmmaker and yet somehow plays totally in his wheelhouse. It's hard to explain the contradiction if you haven't seen it, but it's true. "Last Night in Soho" has a lot of cornerstone Wright-isms, like peppered in foreshadowing (yes, there's even some in that short clip), wild camera movement and gorgeous cinematography, but still manages to be a very different kind of film than his previous work.
I'm very much looking forward to the masses getting to see this flick when it hits theater screens October 29, 2021. That's next week, y'all!