Salma Hayek Has Been Waiting Her Entire Career To Make A Big Budget Superhero Movie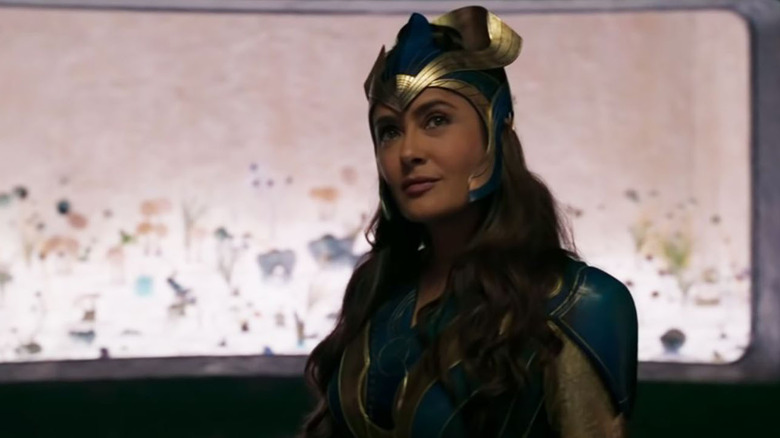 Marvel
Few actors should be allowed carte blanche with the roles they take, but Salma Hayek is absolutely one of them. The Mexican and American actress has done it all, including telenovelas, action-thrillers, comedy, horror, animated features, family adventure films, sitcoms, historic biopics, musicals, and tearjerking dramas. Now, Hayek finally gets to add a role to her roster that she's always dreamed of: superhero.
The star of "Eternals" spoke at a press conference attended by /Film's Hoai-Tran Bui saying, "It's a really humbling experience because, you know, I dream big. I dream big, and if I hadn't I wouldn't have gotten here at all. But in my big dreams I wanted to be a superhero." She continued saying, "And I wanted to work with the best directors in the world and have big blockbuster movies and also movies that are art, that are made from a very deep place with great directors, you cannot ask for more."
"Everything is Possible"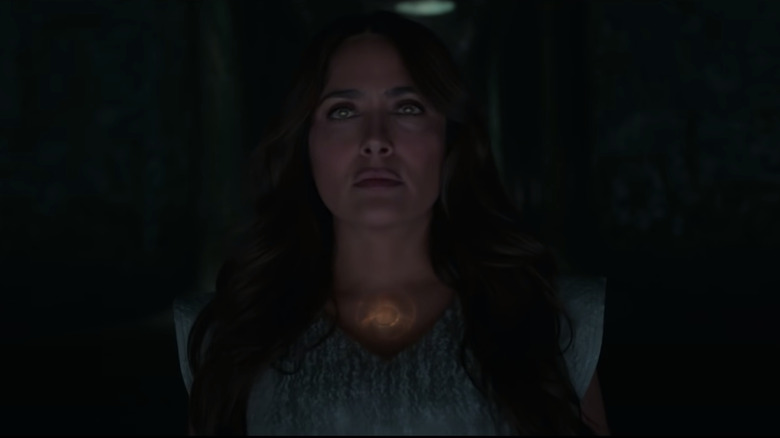 Marvel
Hayek has played a mythological muse, a vampire queen, and even a lesbian taco, but at 55-years-old, it seemed like playing a superhero was no longer in the cards for her. "You fight for it in your 20s, in your 30s." She continued saying:
And in your 40s, you go 'Screw that, they don't get it. You know, they don't give me squat. I would have been great. You know the art films! I would have been a great superhero, [but] they didn't see it. Screw them, we'll go do something else. Let's have a baby.' And they don't, they didn't see her. And you give up. It's very humbling when in the middle of your 50s, a brilliant director gives you the opportunity to do something that comes from a deep place, that it's also a big blockbuster. I was wrong. Everything is possible. And, it's such a humbling sensation.
Hayek plays Ajak, the Aztec-inspired leader of the Eternals, a gender-change leadership decision highlighting a woman as the group's leader instead of Richard Madden's Ikaris, who leads the group in the comics. Hayek also noted her casting feels somewhat unconventional for what we typically see out of superhero movies.
"I'm short with big boobs, it's not the superhero [body]. [I don't look like a] superhero. I'm Mexican, I'm Lebanese, I'm Arab. Also, I'm in my 50s," she said. "And they let me do my action! They were not afraid of the insurance if grandma broke herself." Salma Hayek deserves the world and knowing "Eternals" was her opportunity to fulfill a dream just gives extra reasons to buy a ticket.
"Eternals" hits theaters on November 5, 2021.