5 Timothée Chalamet Movies To Stream After Dune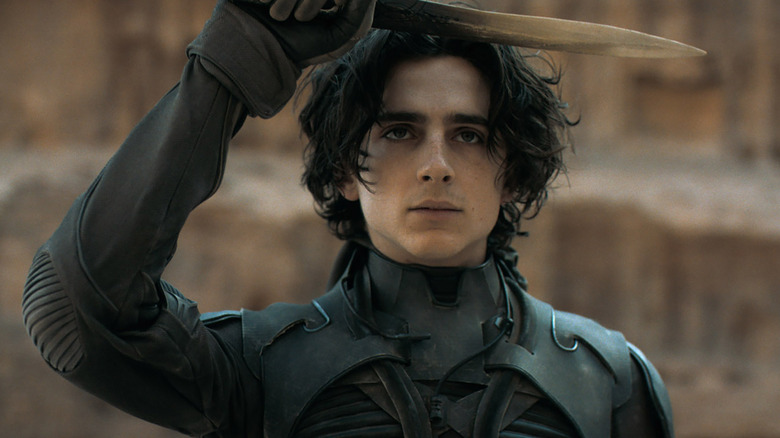 Warner Bros.
"Dune" finally arrives in theaters and on HBO Max this weekend and it is safe to say it ranks as one of the most anticipated blockbusters of the year. The fact that it has been delayed by the pandemic only fuels the hype fire. But the inclusion of Timothée Chalamet in the lead role as Paul Atreides certainly doesn't hurt matters either, as he's become one of the most popular and in-demand stars on the planet in recent years.
It's also been a couple of years since we've seen the Oscar nominee on the big screen, with his last role coming in 2019's "Little Women." That being the case, we're here to give fans a few recommendations of ways to inject more Chalamet into your life after partaking in director Denis Villeneuve's sci-fi epic. So, here are five of the star's other movies to stream after watching "Dune."
Lady Bird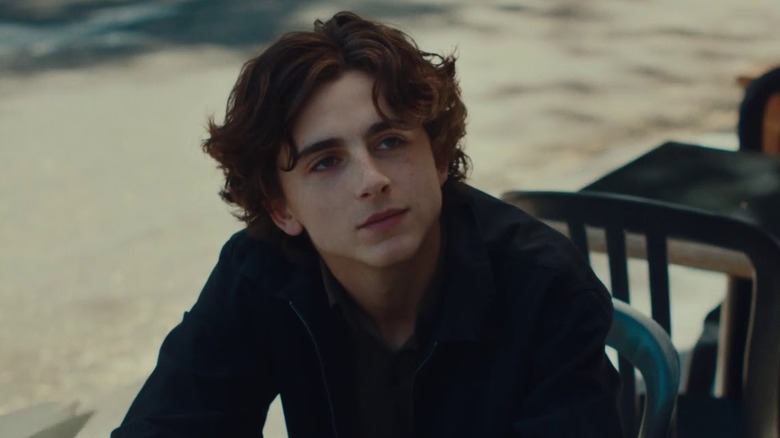 A24
Where to Stream: Netflix
Timothee Chalamet had a pretty unbelievable year in 2017. The kind of year that most actors can only dream of, and he did it at the age of 21. One major part of that amazing year was the critically acclaimed "Lady Bird" from director Greta Gerwig. Chalamet starred alongside Saoirse Ronan, who played the title role, playing the character Kyle. He was just a part of the larger ensemble but this is a real charmer of a coming-of-age movie and the screen time Chalamet gets is not wasted by any stretch. Aside from that, this is just a great flick that is either worth seeing for the first time or revisiting, as it may have been a few years since its initial theatrical release and Oscar run.
Call Me By Your Name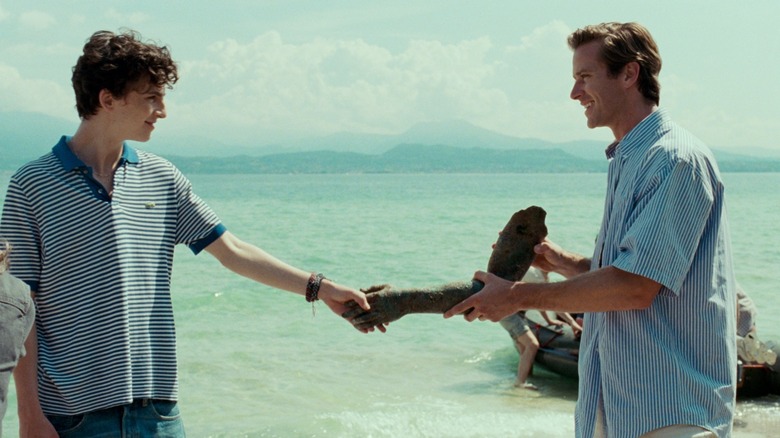 Sony Pictures
Where to Stream: Starz
Speaking of Chalamet's amazing 2017, the actor starred as the lead in "Call Me By Your Name." Directed by Luca Guadagnino, this was the other movie nominated for Best Picture at the Oscars that year that Chalamet starred in. But this one also earned him a Best Actor nomination as well, making it one of his most important performances to date. Yes, the messy and complicated (not to mention weird) situation with Armie Hammer, the co-lead of the movie, needs to be set aside to enjoy this one. That aside, this is perhaps, by some measures, the quintessential Timothée Chalamet movie.
Hostiles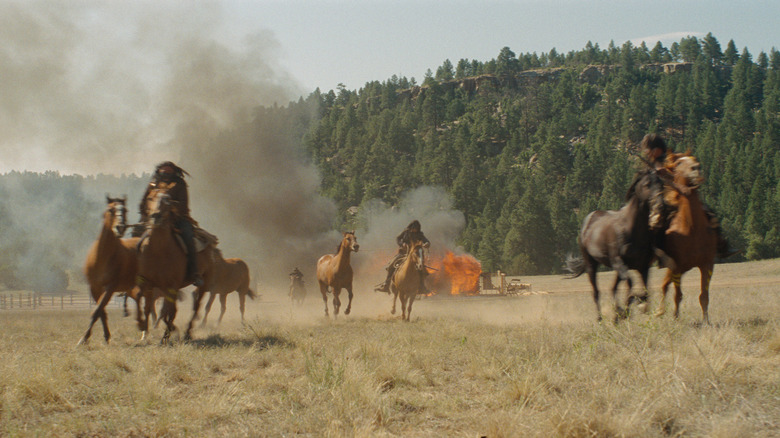 Entertainment Studios
Where to Stream: Hulu
Once again going back to the truly incredible 2017 well for a lesser-discussed entry from Chalamet's resume, we have "Hostiles." Now, it's certainly worth pointing out that Chalamet is by no means the lead in this one, as Christian Bale and Rosamund Pike are out front-and-center in director Scott Cooper's brutal Western. That said, this is a great chance to highlight an underseen Western flick from the recent past that sort of slipped through the cracks upon its initial release. Plus, you get to see Chalamet dressed up as a military cowboy. It's a win-win.
Hot Summer Nights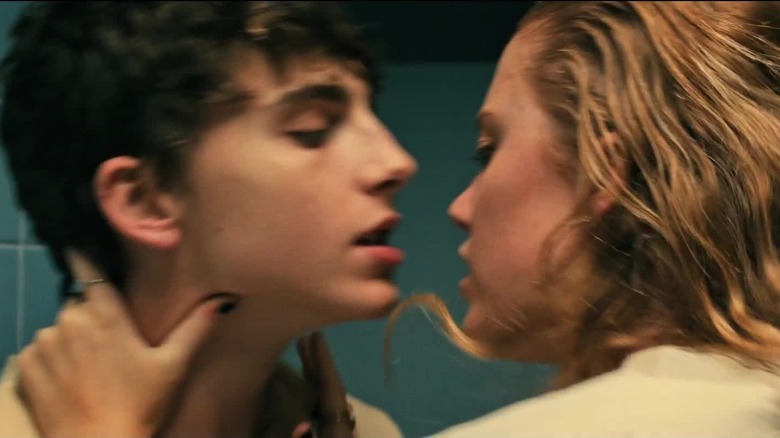 A24
Where to Stream: Showtime
There are a lot of Timothée Chalamet movies that fans and cinema lovers have seen. But, in this case, we're going for another one that sort of slipped through the cracks. "Hot Summer Nights," admittedly, is not among the actor's most acclaimed movies, but there may well be an audience for it. Directed by Elijah Bynum, it sees an awkward teenager (Chalamet) winding up in over his head in the drug game after falling for his business partner's sister (Maika Monroe). For those who may not have Showtime, this one is available to stream for only $1 on Amazon Prime Video currently as well. So, at most, you're out a dollar on this one to give something a shot.
The King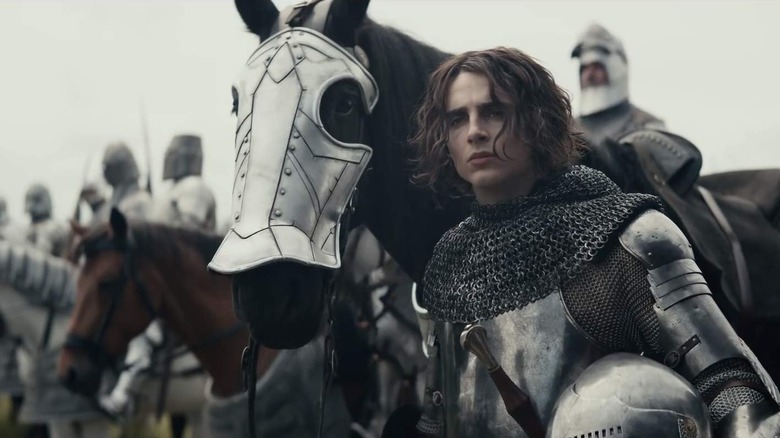 Netflix
Where to Stream: Netflix
Last, but certainly not least, we have "The King." For the most part, "Dune" is the biggest movie that Timothée Chalamet has been associated with, so it's hard to find direct comparisons from his previous catalog to scratch that same itch. But Netflix's sweeping historical epic, directed by David Michod, may well do the trick. The movie focuses on a Young Henry V (Chalamet) who encounters an awful lot of 15th-century ugliness after becoming King of England. It also includes an excellent supporting cast, including Robert Pattinson, Joel Edgerton, Sean Harris, and Ben Mendelsohn.