The Best Movies And Shows Coming To Disney+ In November 2021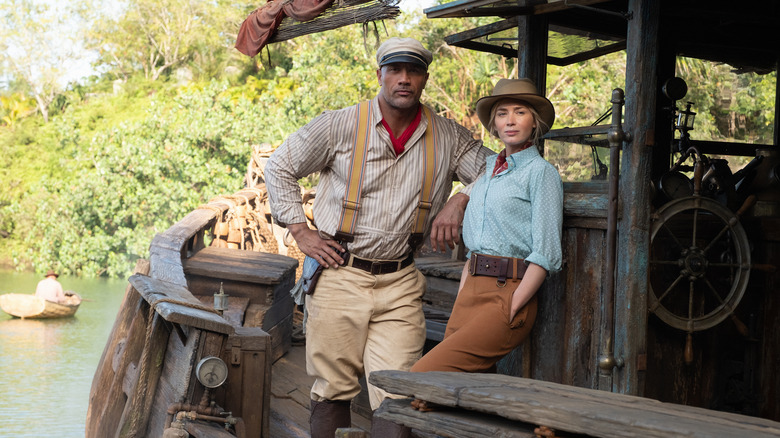 Disney
November is almost here, and along with colder weather and dreams of turkey dinner, we also have a new slate of movies and shows coming to Disney+.
November is also the month of that time-honored holiday that wasn't just made up this year, Disney+ Day. As part of that corporate celebration, the streaming platform is premiering a slew of original content, like the Star Wars documentary "Under The Helmet: The Legacy Of Boba Fett." They'll also be making major films like "Jungle Cruise" and "Shang-Chi and the Legend of the Ten Rings" available to all Disney+ subscribers.
Here are some of the big shows and movies making their way to Disney+ next month, as well as a complete list of everything being added to the streaming platform. Happy early Disney+ Day to you!
Hawkeye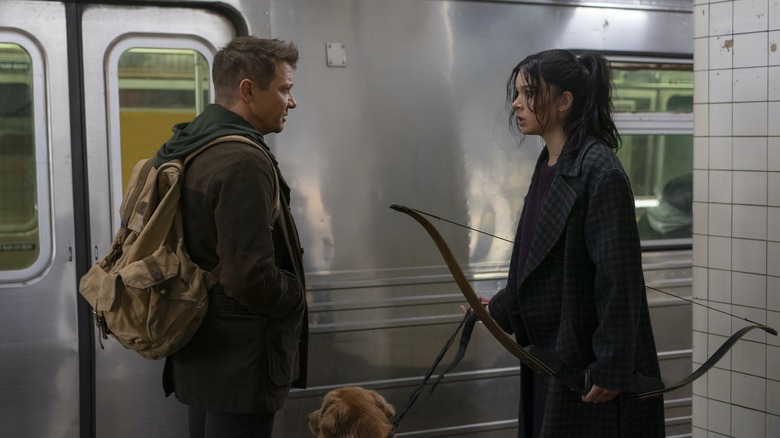 Disney+/Marvel
The first two episodes of the MCU Disney+ show "Hawkeye" will debut on Disney+ on November 24, 2021. The show is helmed by Rhys Thomas and unsurprisingly stars Jeremy Renner as Hawkeye, who teams up with another well-known archer from the Marvel comics, Kate Bishop (Hailee Steinfeld).
Other cast members include Farmiga, Fra Fee, Tony Dalton, Zahn McClarnon, Brian d'Arcy James and Alaqua Cox. It also stars Pizza Dog, a dog that loves pizza and is a very good boy.
The World According to Jeff Goldblum Season 2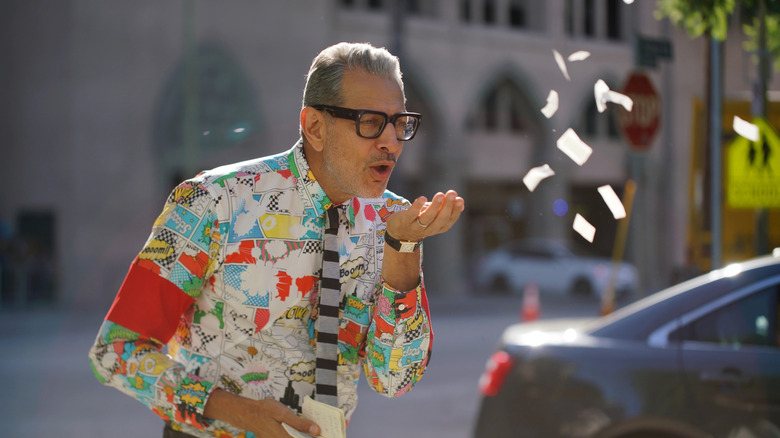 Disney+/National Geographic/Justin Koenen
Jeff Goldblum is back and he's ready to share more of his Jeff Goldblum-ness with us. The first five episodes of his National Geographic show, "The World According to Jeff Goldblum," will premiere on Disney+ Day (aka November 12).
The show has Goldblum delving into a new topic each episode. Season 1 explored issues like tattoos, denim, and cosmetics. And season 2, according to the show's synopsis, promises to have Goldblum "meeting a new cast of fantastic characters, from passionate fans to experts unveiling life-changing new technology, Jeff discovers just how these topics have shaped the world we live in."
The Beatles: Get Back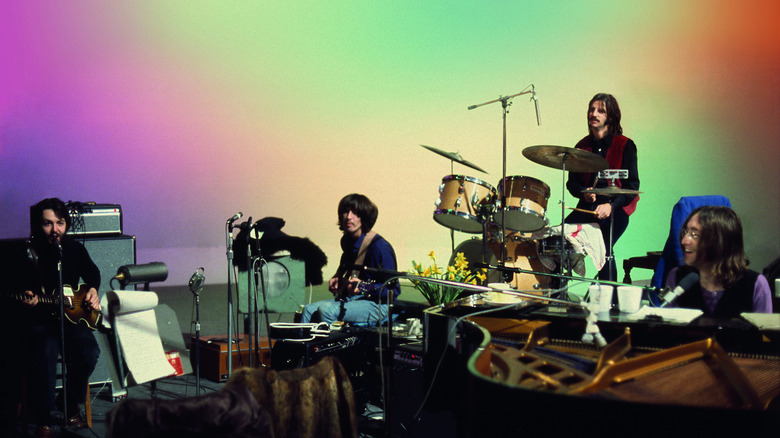 Linda McCartney/2020 Apple Corps Ltd.
Peter Jackson, arguably best known for directing the "Lord of the Rings" trilogy, has turned his eyes to The Beatles. This three-part documentary series promises to "takes audiences back in time to the band's intimate recording sessions during a pivotal moment in music history."
The first episode drops on November 25, with the remaining two dropping November 26 and 27 respectively.
Home Sweet Home Alone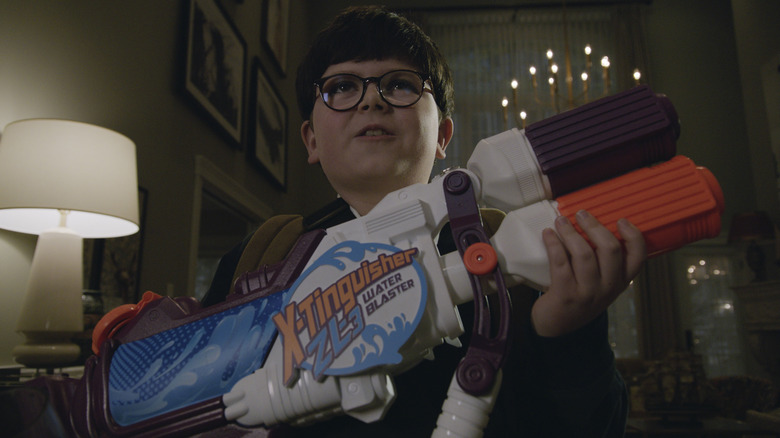 Disney+/20th Century Studios
I'm surprised it's taken this long for there to be a reboot of the "Home Alone" movies. 20th Century Studios has finally made it happen with "Home Sweet Home Alone." Here's a synopsis of the film:
20th Century Studios' "Home Sweet Home Alone" is an all-new adventure comedy from the beloved holiday film franchise. Max Mercer is a mischievous and resourceful young boy who has been left behind while his family is in Japan for the holidays. So when a married couple attempting to retrieve a priceless heirloom set their sights on the Mercer family's home, it is up to Max to protect it from the trespassers...and he will do whatever it takes to keep them out. Hilarious hijinks of epic proportions ensue, but despite the absolute chaos, Max comes to realize that there really is no place like home sweet home.
The film will also drop on Disney+ Day (aka November 12, 2021).
TV Shows and Movies Coming to Disney+ in November 2021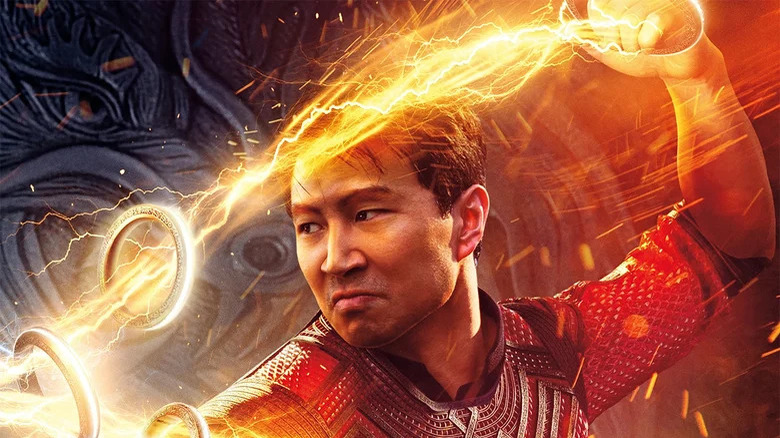 Disney/Marvel
Here's the complete list of what's coming to Disney's streaming platform:
November 3
Amphibia (S3, 5 episodes)
Dino Ranch (S1, 7 episodes)
Photo Ark (S2)
Storm Rising (S1)
Friday, November 5
November 5
Alvin And The Chipmunks: Chipwrecked
Jingle All The Way
Jingle All The Way 2
Prep & Landing: Operation Secret Santa (Short)
Santa Buddies
The Search For Santa Paws
Snow Buddies
Space Buddies
X-Men: First Class
November 10
Mickey Mouse Funhouse (S1, 7 episodes)
November 12 (AKA Disney+ Day)
Feast (Short)
Frozen Fever (Short)
Get A Horse! (Short)
Jungle Cruise
Shang-Chi And The Legend Of The Ten Rings
All-New Short From The Simpsons
Paperman (Short)
Tangled Ever After (Short)
The Little Matchgirl (Short)
The Ballad Of Nessie (Short)
Tick Tock Tale (Short)
Ciao Alberto (Short)
Entrelazados
Home Sweet Home Alone
Marvel Studios' 2021 Disney+ Day Special
Olaf Presents
The World According to Jeff Goldblum
Under The Helmet: The Legacy Of Boba Fett (Documentary Special)
November 17
Disney's Magic Bake-Off (S1, 3 episodes)
Life Below Zero: Next Generation (S3)
Minnie's Bow-Toons: Party Palace Pals (S1, 4 episodes)
November 19
A Muppets Christmas: Letters To Santa
Adventure Thru The Walt Disney Archives
Puppy For Hanukkah
The Pixar Story
November 24
Becoming Cousteau
PJ Masks (S5, 3 episodes)
Port Protection Alaska (S4)
Puppy Dog Pals (S4, 2 episodes)
Secrets Of The Zoo: Tampa (S2)
Hawkeye
November 25
The Beatles: Get Back – Part 1
November 26
Duck The Halls: A Mickey Mouse Christmas Special
Ernest Saves Christmas
Ice Age: A Mammoth Christmas
The Beatles: Get Back – Part 2
November 27
The Beatles: Get Back – Part 3