Hawkeye Will Premiere With Two Episodes, Watch A Teaser With New Footage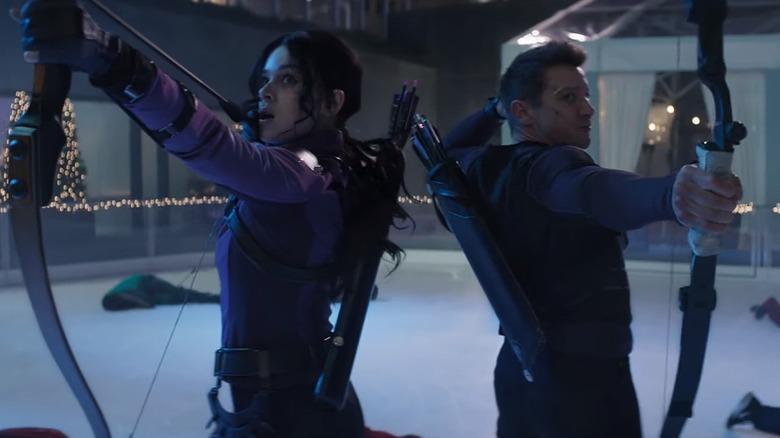 Marvel Studios
We bring good holiday tidings to you today, Marvel fans. It has been revealed that "Hawkeye" will debut not one, but two episodes when it debuts on Disney+ on November 24. To go along with the announcement, Disney and Marvel Studios have also revealed a new teaser trailer that contains a bit of new footage from the upcoming series. Let's have a peek, shall we?
Hawkeye Teaser Trailer
The new spot gives us a slightly better sense of the events that send this story into motion. Clint Barton, once again played by Jeremy Renner, took his family to New York City to get away from it all. Unfortunately, their enjoyment was interrupted by mysterious ne'er-do-wells who are trying to kill the Avenger and his family. So, Clint is left to figure this all out in NYC, with Kate Bishop, played by Hailee Steinfeld, along for the ride. The spot is packed with action, all set to the surprisingly cheery tunes of Christmas music.
The six-episode series also stars Vera Farmiga, Fra Fee, Tony Dalton, Zahn McClarnon, Brian d'Arcy James, and newcomer Alaqua Cox as Maya Lopez. The show is helmed by Rhys Thomas and directing duo Bert and Bertie.
Clint Takes the Spotlight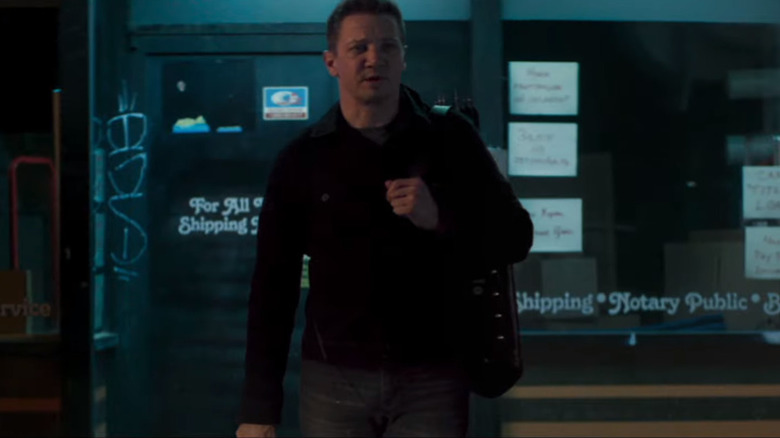 Marvel Studios
Clint Barton has been a part of the MCU from its earliest days, first appearing in 2011's "Thor." After a decade, it only seems fitting that such a crucial character to the franchise's overall arc will finally get a chance to take the spotlight. That is what these Disney+ shows have been quite good for, with "WandaVision," "The Falcon and the Winter Soldier," and "Loki" also offering other characters a similar opportunity.
Aside from characters we already know, quite a few new characters will be introduced this way as well. Shows like "Ms. Marvel," "She-Hulk," "Ironheart," and "Moon Knight" are all at various stages of development. We've also got "Armor Wars" and "Secret Invasion" on the way, not to mention the untitled Wakanda series being developed by Ryan Coogler. We're in no danger of running out of Marvel superheroes to watch from the comfort of home is the main takeaway.
"Hawkeye" arrives on Disney+ on November 24, 2021.
Hawkeye is an original new series set in post-blip New York City where former Avenger Clint Barton aka Hawkeye has a seemingly simple mission: get back to his family for Christmas. But when a threat from his past shows up, Hawkeye reluctantly teams up with Kate Bishop, a 22-year-old skilled archer, and his biggest fan, to unravel a criminal conspiracy.