The Best TV Shows & Movies Coming To Hulu In November 2021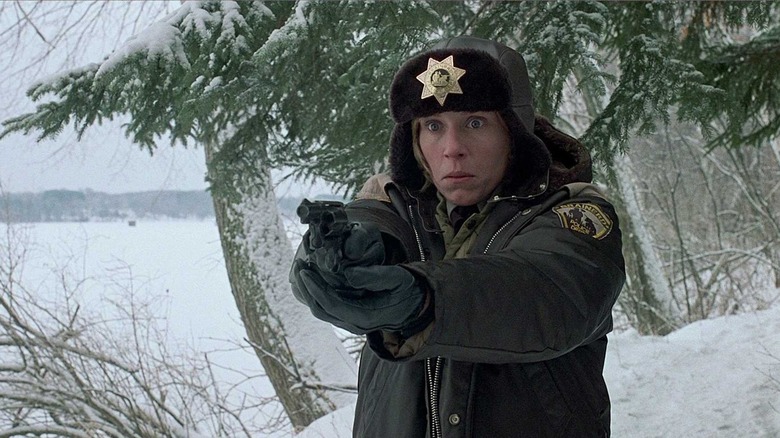 Working Title Films
Ah, November. The weather is getting cooler (here in the northeast United States, at least), Daylights Savings is about to come to an abrupt end (as it should!), and the calendar is steadily winding down as it tends to do at this point of the year (time is just a construct, folks). In other words, this is my favorite time of the year and I fully intend on tailoring my movie-watching habits to match the season. Of course, that first requires a working knowledge of the tidal wave of movies that are set to be added to a streaming service near you upon the beginning of a new month. For those who are subscribed to Hulu, we've provided our highlights of the movies that you simply have to carve out some time to watch this upcoming November, followed by a complete list of everything that will be added to the streamer. You'll be sure to agree with me 100% on my police work for this one, I promise.
The Matrix Reloaded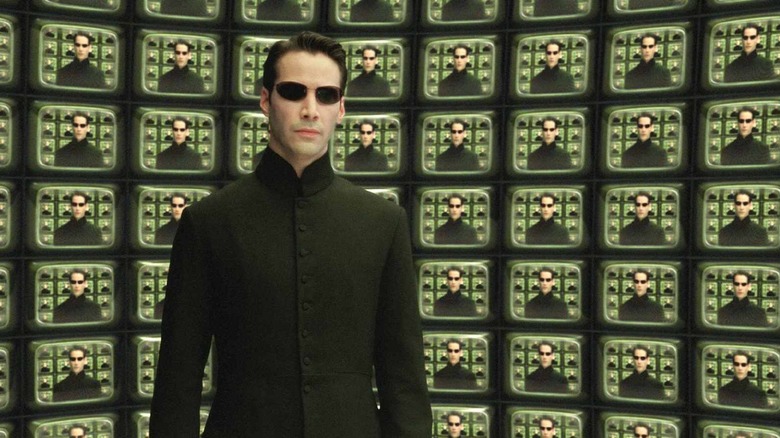 Warner Bros.
You know what? I'm feeling a little spicy today, so let's get this most controversial one out of the way first. Most everyone can agree that the original "The Matrix" is an untouchable classic followed by ostensibly disappointing sequels, but I'd go a step further and insist that the widely influential first film simply doesn't work without the expectation-subverting thesis of "The Matrix Reloaded." Sans "Reloaded," "The Matrix" is just one of a long line of "Chosen One" hero's journey adventures that unquestionably puts its lead as the savior of the world. "Reloaded" is messier, more bloated, and definitely less audience-friendly than the original, that's for sure ... but it also does the incredibly important work of advancing the themes of "The Matrix," dramatically recontextualizing Neo's messianic prophecy-fulfillment as merely another tool of the system. It was a bold, audacious, ahead-of-its-time installment in the Wachowski sisters' noir saga, and one that's worth revisiting ahead of "The Matrix Resurrections."
Michael Clayton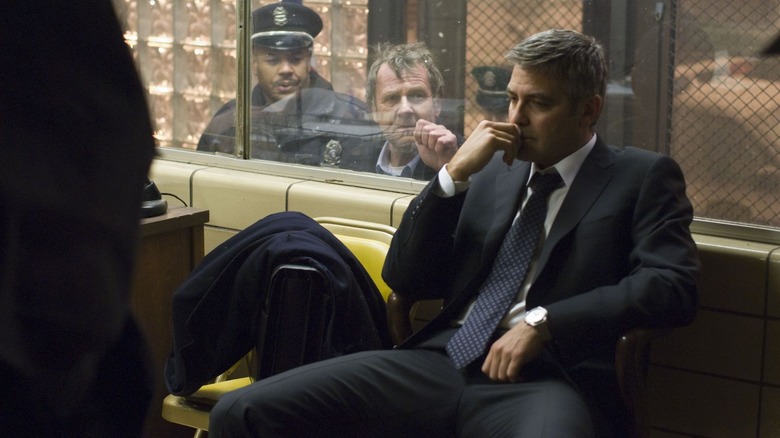 Warner Bros.
"Michael Clayton" is a regular passenger on the streaming shuffle that takes place between Netflix, Hulu, Prime, and others on a monthly basis. That might make this movie seem like less of a must-watch than others, but you would be very mistaken to pass this one up. As the directorial debut for filmmaker Tony Gilroy (the writer behind the "Bourne" trilogy, "The Great Wall," and "Rogue One: A Star Wars Story"), "Michael Clayton" stars George Clooney as a "fixer" for a prominent New York City law firm. The nature of his job means cleaning up the embarrassing, sometimes-felonious messes of high-profile (read: exorbitantly wealthy) clientele, which turns decidedly deadly when one of the company's figureheads suffers a complete mental breakdown in the midst of a crucial lawsuit and goes rogue. This deceptively tense legal thriller boasts one of the most tightly-wound scripts you could possibly ask for and a trio of movie stars at the absolute top of their game, with every interaction between Clooney, Tilda Swinton, and Tom Wilkinson positively crackling with energy. It even features one of the last on-screen performances by the late director Sydney Pollack! If you've scrolled past this movie on one of its many streaming service rotations, you won't want to miss it this time around.
Moneyball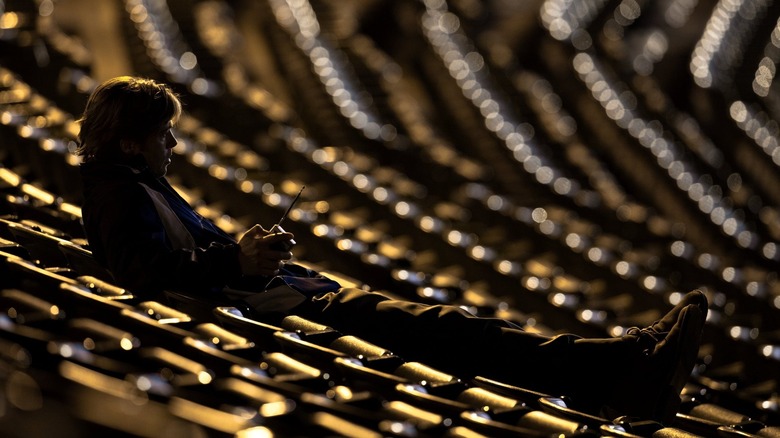 Sony Pictures
In the interest of full disclosure, I must admit a few things. Yes, I'm a baseball junkie. Yes, I'm a diehard fan of the dreaded New York Yankees. Yes, that damning information should probably affect how seriously you take my opinions from now on. All that said, "Moneyball" succeeds not merely as a sports drama or as a perfect recreation of very real-world events (I could spend an hour going over all its historical inaccuracies, trust me!) ... but as a very human story about the need to innovate, the drive for success, and ultimately the realization of what's most important in life. Based on the industry-shaking analytical book by author Michael Lewis, "Moneyball" distills the boring statistics and nerd-friendly sports jargon to its barest and most accessible essence. It's understandable if non-baseball fans stayed away from this movie because of its subject matter, but it remains one of my go-to examples of how truly anything can be turned into pop art on a mass scale if clever enough writers are involved.
The Prestige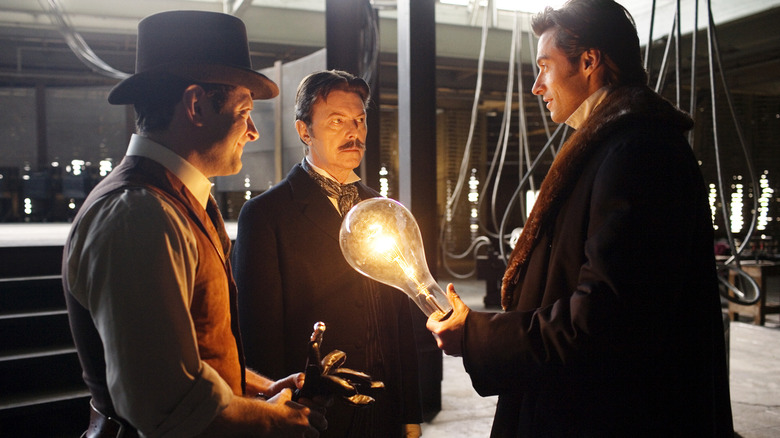 Warner Bros.
For those who think of Christopher Nolan as "cold" and emotionally distant, well, "The Prestige" isn't likely to change that prevailing narrative. What it does do, however, is serve as a perfect match between material and filmmaker. Nolan always seemed to gravitate towards lead characters who are detached from the rest of humanity, whether by choice or by their very nature. The full-blown war that erupts between the dueling magicians of Hugh Jackman's Robert Angier and Christian Bale's Alfred Borden is a case where both may be true at the same time, as the two obsessive characters drive away almost everyone they love in their vain pursuit to best the other. "The Prestige" is a bleak, sometimes upsetting watch as the edit flits through timelines with remarkable ease, but thankfully it's led by a filmmaker at the absolute top of his technical game. Nolan's generally cool and removed outlook has arguably never had a better fit than with this movie.
Sleepless in Seattle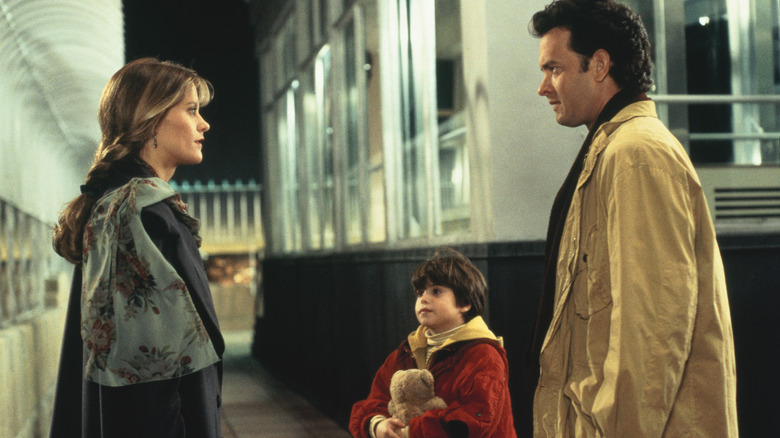 TriStar Pictures
And now for something completely different. "Sleepless in Seattle" doesn't exactly share the same adrenaline-fueled action or thrill-a-minute ambitions of the other movies highlighted here, but the classic 1993 romantic comedy from filmmaker Nora Ephron still holds up almost 30 years later and is generally accepted as one of — if not the — absolute best of its genre. Modern Hollywood (and audiences, too!) has let these sorts of unabashed love stories fall by the wayside in recent years, but there undoubtedly remains an untapped audience for the kinds of throwback romances between Tom Hanks' Sam Baldwin and Meg Ryan's Annie Reed. Take it from no less an authority than Robert Ebert, who described it in his original review as "...as ephemeral as a talk show, as contrived as the late show, and yet so warm and gentle I smiled the whole way through." 
Movies and Shows Coming to Hulu in November 2021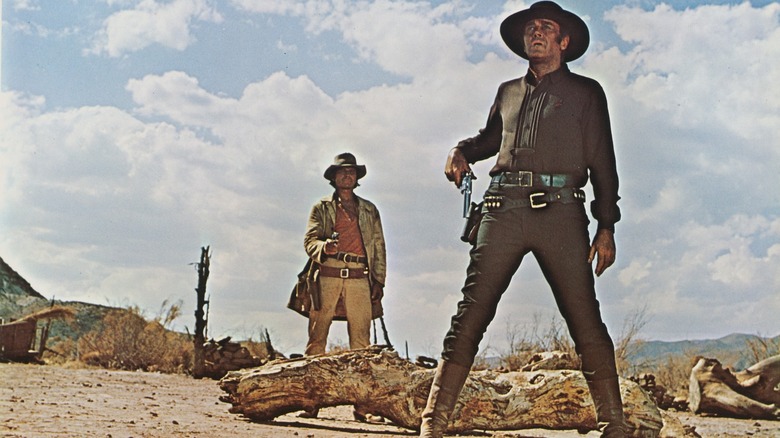 Paramount Pictures
Available November 1
The Informant: Fear and Faith in the Heartland: Original Documentary Film (Hulu Original)
10,000 BC (2008)
A Christmas Wedding Tail (2011)
A Nanny For Christmas (2010)
All the Right Moves (1983)
Apache Uprising (1965)
The Babysitter (1995)
The Beach (2000)
Beatriz at Dinner (2017)
Big Mommas: Like Father, Like Son (2011)
Black Dynamite (2009)
Borat: Cultural Learnings Of America For Make Benefit Glorious Nation Of Kazakhstan (2006)
Boys Don't Cry (1999)
Boyz N' The Hood (1991)
Breakin' 2: Electric Boogaloo (1984)
Breaking News in Yuba County (2021)
Buffalo Bill and The Indians (1976)
China Moon (1994)
Cloudy With A Chance Of Meatballs (2009)
The Comedian (2017)
Conspiracy Theory (1997)
Cutter's Way (1981)
Dark Angel (1990)
Dark Shadows (2012)
Doc (1971)
Dr. Phibes Rises Again! (1972)
Elektra (2005)
Enter the Ninja (1981)
Eye for An Eye (1996)
Eye of the Needle (1981)
Fargo (1996)
The Fifth Element (1997)
The Fighter (2010)
Flesh and Bone (1993)
The Fly (1986)
How to Beat the High Cost of Living (1980)
The Hunted (2003)
I Escaped From Devil's Island (1973)
I, Tonya (2017)
In Secret (2014)
Inception (2010)
Killers (2010)
King Arthur (2004)
The Legend of Zorro (2005)
Lemony Snicket's A Series of Unfortunate Events (2004)
London Mitchell's Christmas (2018)
Love Potion No. 9 (1992)
Maggie (2015)
The Matrix (1999)
The Matrix Reloaded (2003)
The Matrix Revolutions (2003)
Michael Clayton (2007)
Minority Report (2002)
The Mistle-Tones (2012)
Modern Girls (1986)
Moneyball (2011)
Monuments (2020)
Never Been Kissed (1999)
Once Upon a Time in the West (1969)
The Outsider (1980)
Percy Jackson & the Olympians: The Lightning Thief (2010)
The Prestige (2006)
The Quiet Man (1952)
Real Men (1987)
Resident Evil (2002)
Revenge of the Ninja (1983)
Rush Hour (1998)
Rush Hour 2 (2001)
Rush Hour 3 (2007)
The Shootist (1976)
Single White Female (1992)
Six Days, Seven Nights (1998)
Sleepless in Seattle (1993)
Soapdish (1991)
The Soloist (2009)
Sweeney Todd: The Demon Barber of Fleet Street (2007)
Texas Chainsaw Massacre II (1986)
That Thing You Do! (1996)
Troll 2 (1991)
True Grit (1969)
Universal Soldier (1992)
Vampire in Brooklyn (1995)
The War of the Worlds (1953)
XXX (2002)
XXX: State Of The Union (2005)
Yes Man (2008)
Available November 2
Prospect (2018)
Available November 3
Tyler Perry's The Haves and the Have Nots: Complete Season 8 (OWN)
Available November 4
Taste the Nation with Padma Lakshmi: Holiday Edition (Hulu Original)
Playing God (2021)
Available November 5
Animaniacs: Complete Season 2 (Hulu Original)
Being Blago: Complete Season 1 (ABC News)
Available November 7
Pain & Gain (2013)
Available November 8
Emperor (2012)
Available November 11
Madagascar: A Little Wild: Complete Season 5 (Hulu Original)
3212 Un-Redacted: Original Documentary Film (ABC News)
Available November 14
Star Trek Into Darkness (2013)
Available November 15
12 Dog Days Till Christmas (2014)
A Christmas Kiss II (2014)
A Christmas Switch (2018)
A Christmas Tree Miracle (2013)
A Cinderella Christmas (2016)
A Dogwalker's Christmas Tale (2015)
A Puppy For Christmas (2016)
Angels In The Snow (2015)
Back To Christmas (2014)
The Boss Baby: Family Business (2021)
Christmas Belle (2013)
The Christmas Calendar (2017)
Christmas In The Heartland (2018)
Christmas With the Andersons (2016)
Deadpool (2016)
Deadpool 2 (2018)
Girlfriends of Christmas Past (2014)
Holly's Holiday (2012)
The March Sisters at Christmas (2012)
Married by Christmas (2016)
My Dad is Scrooge (2014)
My Santa (2013)
Naughty & Nice (2014)
Rock N' Roll Christmas (2019)
Rodeo & Juliet (2015)
Second Chance Christmas (2017)
The Secret of the Nutcracker (2007)
The Truth About Christmas (2018)
Winter Wedding (2017)
Available November 16
The Master (2012)
Available November 17
Marvel's Hit Monkey: Complete Season 1 (Hulu Original)
Teenage Mutant Ninja Turtles: Out of the Shadows (2016)
Available November 18
The Curse of Von Dutch: Original Docuseries (Hulu Original)
Mandibles (2021)
Available November 19
The Great: Complete Season 2 (Hulu Original)
Available November 22
Beverly Hills Ninja (1997)
Available November 23
Holly Hobbie: Complete Season 3 (Hulu Original)
Ape Star (2021)
Available November 25
Ride the Eagle (2021)
Available November 26
Madagascar: A Little Wild Holiday Goose Chase (2021) (Hulu Original)
Pig (2021)
Available November 28
Real Housewives of New Jersey: Complete Season 11 (Bravo)
Available November 29
All Light, Everywhere (2021)
Available November 30
Abraham Lincoln: Vampire Hunter (2012)