The Best Horror Franchise Of All Time: A New Bracket From /Film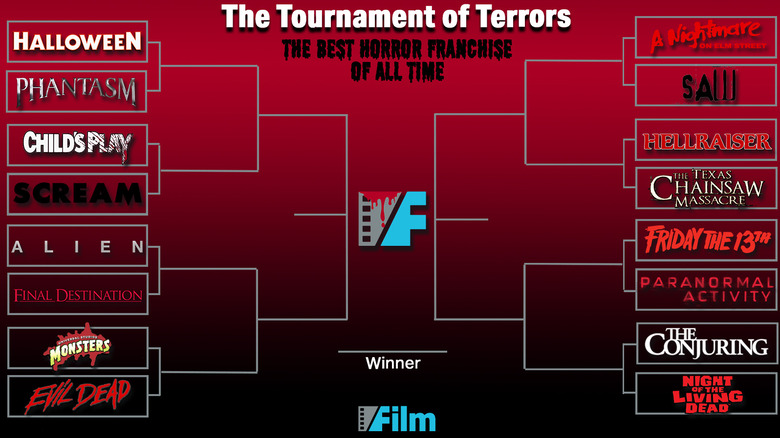 It's nearly Halloween, so you know what that means: it's time to argue about the best horror movies all over again! 
The experts at /Film have put their twisted brains together and concocted the perfect seasonal treat: a showdown of the greatest franchises the horror genre has ever known. All the heavy-hitters, the dark horses, and the beloved longshots are here to contend for the top prize in the Tournament of Terrors, a bracket pitting the best horror movie series of all time against one another. 
And you, the loyal /Film reader, will decide who wins each face-off. Here's how you can play along.
The Schedule – And How You Can Participate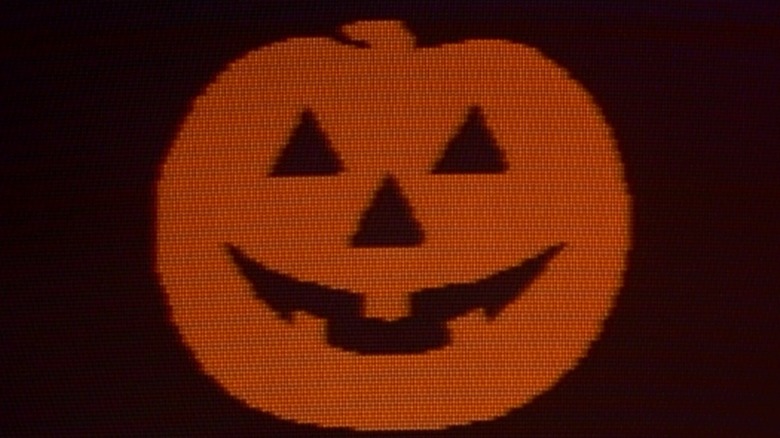 Universal
Starting tomorrow, /Film will run two articles per weekday where iconic horror franchises will be pitted head-to-head. In each article, one writer will champion each franchise, putting forward an impassioned argument as for why you should vote their way. And then you'll be able to weigh in, casting your vote for which series you want to see move on. As the bracket advances and the body count rises, the choices will become tougher, the arguments wilder. And it'll all climax right before Halloween! 
The complete schedule has been included below, just in case you want to plan ahead to be there for your favorite horror franchise. And yes, we encourage you to share your picks on social media — tell the world who you're voting for, and encourage them to join in! 
Wednesday, October 20
Halloween vs Phantasm 
Scream vs Child's Play
Thursday, October 21
Alien vs Final Destination 
Evil Dead vs The Universal Monsters
Friday, October 22
A Nightmare on Elm Street vs Saw 
The Texas Chainsaw Massacre vs Hellraiser
Monday, October 25
Friday the 13th vs Paranormal Activity
Romero's Dead Series vs The Conjuring Universe
Tuesday, October 26
Quarter-Finalists, rounds 1 and 2
Wednesday, October 27
Quarter-Finalists, rounds 3 and 4
Thursday, October 28
Semi-Finalists, rounds 1 and 2
Friday, October 29
The Final Two