Studio Ghibli's Earwig And The Witch Is Now Coming To Netflix – In Select Territories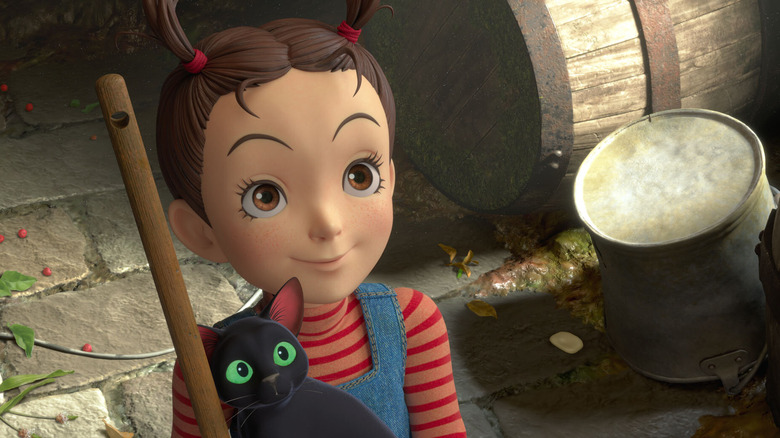 Studio Ghibli
Netflix is soon to be the international home of the newest film from Studio Ghibli, "Earwig and the Witch." As part of a new deal that excludes the United States and Japan, Netflix will distribute "Earwig and the Witch" to countries all over the world. This is a massive get for Netflix, considering Ghibli's deal with HBO Max marked the Japanese animated juggernaut's first ever deal allowing the films to reach larger audiences easier than ever before. Since 2020, 21 Studio Ghibli films have been made available around the globe (excluding the US and Japan) through global distribution partner Wild Bunch International and from GKIDS exclusively for Canada.
"We're thrilled that our film Earwig and the Witch will reach many countries and territories through Netflix," said director Goro Miyazaki in a statement. "The film is Studio Ghibli's first fully 3D CGI film which prompted us with an exciting challenge to reflect the spirit and pride of our studio using this new artform." He continued, saying, "Through that experience we met Earwig, our rebellious protagonist who grows to overcome difficulties with her wits and relentless energy. We hope you will come to love our Earwig, just like you enjoyed spending time with the main characters in our last 21 films."
What is Earwig and the Witch About?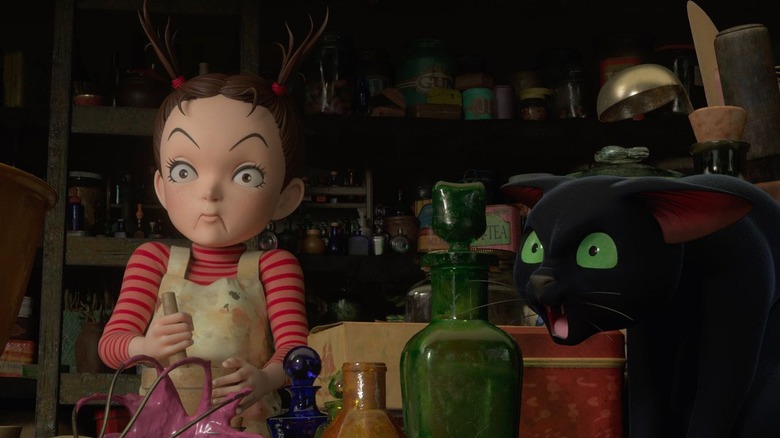 Studio Ghibli
Aram Yacoubian, director of animation film at Netflix, said in a statement:
We're incredibly fortunate to continue expanding the Studio Ghibli film lineup on Netflix by streaming Earwig and the Witch. The highly anticipated new film of Goro Miyazaki will bring a fresh perspective to the wildly popular Studio Ghibli films. In countries and territories where we stream Studio Ghibli films (excluding US and Japan), 55M households have chosen to watch a Studio Ghibli film on Netflix since 2020, and that number will only continue to grow. We've been blown away by the positive reactions from viewers everywhere, proving that stories can come from anywhere, and can be loved everywhere.
Based on the novel of the same name by Diana Wynne Jones, Studio Ghibli's latest, "Earwig and the Witch" is about a young orphan girl who is adopted by a strange couple and discovers that she is not only a witch, but also adopted to serve as "an extra pair of hands" around the house of another witch. The film was directed by Goro Miyazaki, the son of one of Ghibli's co-founders, Hayao Miyazaki who is responsible for creating some of Ghibli's most successful films like "Spirited Away," "My Neighbor Totoro" and "Princess Mononoke." This is Ghibli's first fully 3D CGI animated film.
The original deal with HBO Max seems to have opened the floodgates and now international audiences will be able to enjoy "Earwig and the Witch" through Netflix on November 18, 2021.