Star Trek 4: Everything We Know So Far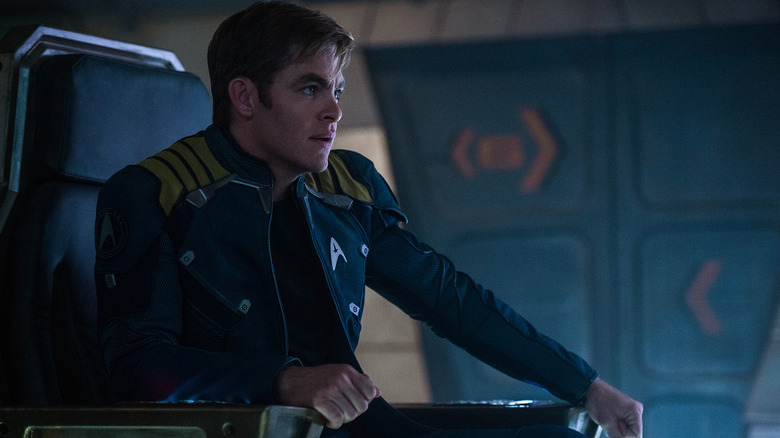 Paramount Pictures
It's nothing short of criminal that by far the best film from the recent "Star Trek" trilogy, "Star Trek Beyond" back in 2016, remains the last film we ever received from the franchise on the big screen. Is that a bit hyperbolic? The reality is that Paramount's obvious hesitance and uncertainty over where to take the franchise next is actually pretty understandable, as "Beyond" didn't make quite enough at the box office to offset its budget. (Which feels like a budgeting issue to me, but I'm no Hollywood executive!) Residual interest in the franchise at large remains, however, as "Trek" has enjoyed success in other mediums in the time since and is currently gearing up for much more where that came from.
But the question remains: What about the next "Star Trek" movie? There's some concrete updates and a fair amount of uncertainty out there that still surrounds the project ... but that's what we're here for! Sit back, relax, and let us attempt to separate fact from fiction as we round up everything we know so far about "Star Trek 4.
A Captain's Crew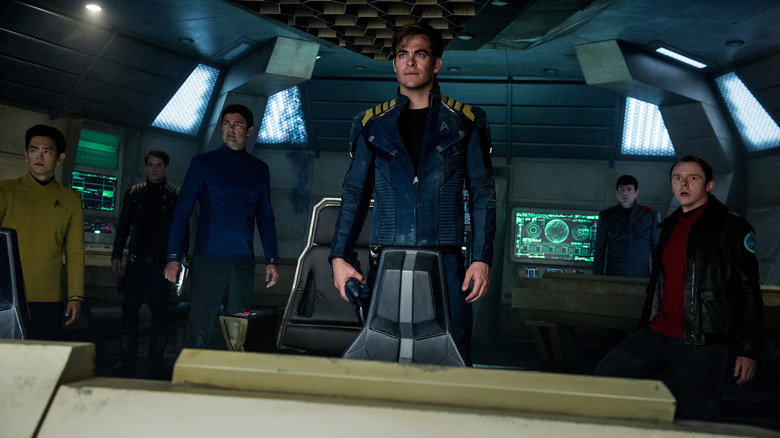 Paramount Pictures
First thing's first: Let's address the elephant in the room. A big part of the appeal for these recent batch of "Trek" movies has been their pitch-perfect cast. Chris Pine, Zachary Quinto, Zoe Saldaña, Karl Urban, John Cho, Simon Pegg, and more all flawlessly embody the spirit, mannerisms, and chemistry of the cast from "The Original Series," and audiences clearly latched onto the specific presence of this ensemble as a major selling point for these movies. So whenever the question arises regarding the future of "Star Trek" on film, the discussion inevitably turns to whether the same cast will return or not.
Unfortunately, the honest answer is that we simply don't know just yet. Although a script has been completed and production has been scheduled to begin in Spring of next year, we only have the "hope" relayed by reliable sources that the next film will, in fact, include Chris Pine and all the rest. As far from certain as that is, this is much more cause for optimism than many of us had in the not-so-distant past. When Noah Hawley was attached to direct a "Trek" movie, the common thought was that he would be throwing out the so-called "Kelvin timeline" altogether and starting from scratch. This obviously didn't come to pass, but neither did the once-active project that would've seen the time-twisting return of Chris Hemsworth as Captain Kirk's father from the 2009 "Star Trek" film.
Now, it looks like there may be at least some hope that this latest group of creatives who've boarded the Enterprise for its next big screen adventure will retain the same crew ... but we'll see.
The Final Frontier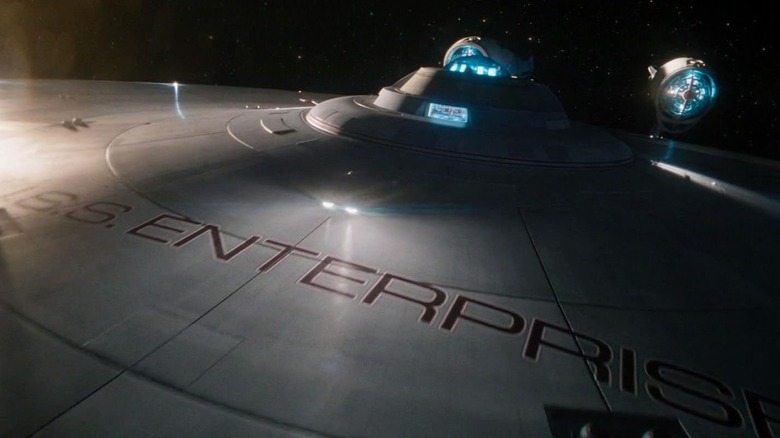 Paramount Pictures
If a ship is nothing without her captain, then a "Star Trek" movie is nothing without its compliment of crewmembers on the creative side of things. Thankfully, we know more about this aspect of "Star Trek 4." We learned in July of this year that "WandaVision" director Matt Shakman would be joining Starfleet to boldly go and helm the next "Trek" film. According to reports, the script is written by relative newcomer Lindsey Beer and Geneva Robertson-Dworet, who is a credited screenwriter for both "Tomb Raider" and "Captain Marvel," making this the first "Trek" movie to be written by women.
This would seem to put an end to the flirtation between "Trek" and Quentin Tarantino, whose R-rated project described as "'Pulp Fiction' in space" sparked plenty of online discourse. Though Pine and the rest of his "Trek" co-stars have kept busy in the intervening years, many of them have always seemed open to returning for another go-around when asked. Here's hoping that the stars align and this latest iteration of "Star Trek 4" finally comes to fruition. As always, keep an eye on /Film for more details and updates as soon as they come in.