Hit-Monkey Trailer: Marvel Presents A Simian Assassin On Hulu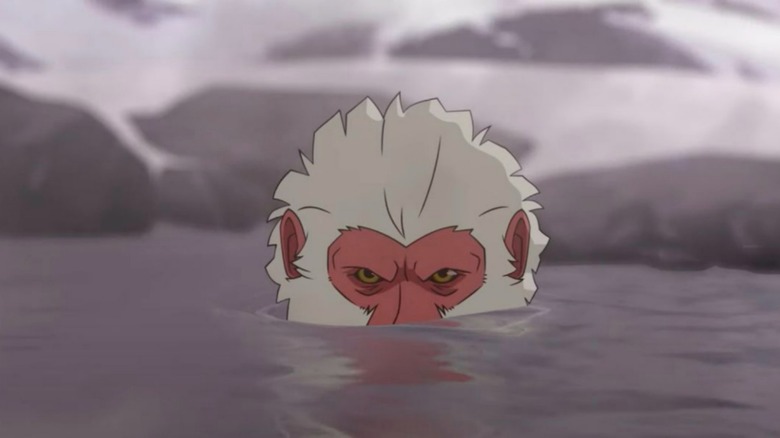 Hulu
"You're going to have to kill some evil people who totally deserve to die ... 'cause it's your destiny."
Even with the ongoing superhero boom introducing general audiences to all sorts of B- and C-tier characters that comic fans never could've even imagined going mainstream, few might have expected a violent, manic-looking, adult-oriented animated cartoon adaptation of ... "Hit-Monkey," of all things. That's precisely what's happening, however, as Marvel has teamed up with Hulu to bring the adventures of the monkey-turned-hitman to streaming. These days, truly no character is too obscure or too silly to get its own movie or series. The first trailer was released alongside a helpful explainer to give audiences a better feel for the characters and concept of this project, but this latest footage shows off even more confidence and personality as it attempts to spice things up. You can watch the "Hit-Monkey" trailer below.
Hit-Monkey Trailer
Originally created by writer Daniel Way and artist Dalibor Talajić in 2010, this animated "Hit-Monkey" adaptation comes from Josh Gordon and Will Speck. The two are best known for "Blades of Glory" and "Office Christmas Party" and will serve as creators, showrunners, and executive producers for the cartoon. They've also brought along co-stars Jason Sudeikis and Olivia Munn from "Office Christmas Party" as well, both of whom will be voicing major supporting characters named Bryce (the assassin who dies and becomes "ghost-leashed" to the primate) and Akiko, respectively. Fred Tatasciore voices the main Monkey himself and will be joined by George Takei as Shinji, an honest politician with his eyes set on becoming the Prime Minister of Japan. Other cast members include Ally Maki as reform-minded cop Haruka and Nobi Nakanishi as Karuka's partner Ito.
All ten episodes of "Hit-Monkey" will fight its way to Hulu on November 17, 2021. The series has previously been described as:
Monkey's peaceful existence in the Japanese alps is shattered by the tragic loss of his tribe—setting him on a course of revenge and violence in the very world of humans that are responsible for his plight. He's a killer of killers with a bit of a rage problem. Throughout the series, he must learn to navigate the struggle between his inherently sweet nature and the evil acts he must commit. It's through his complicated friendship with the Ghost of Bryce (a former assassin and now, Monkey's unwanted conscience), that will determine whether Monkey will be consumed by his rage or channel it for good. This is the story of Hit-Monkey.