The Daily Stream: Daniel Isn't Real Is Wild, Weird, And A Solid Rollercoaster Ride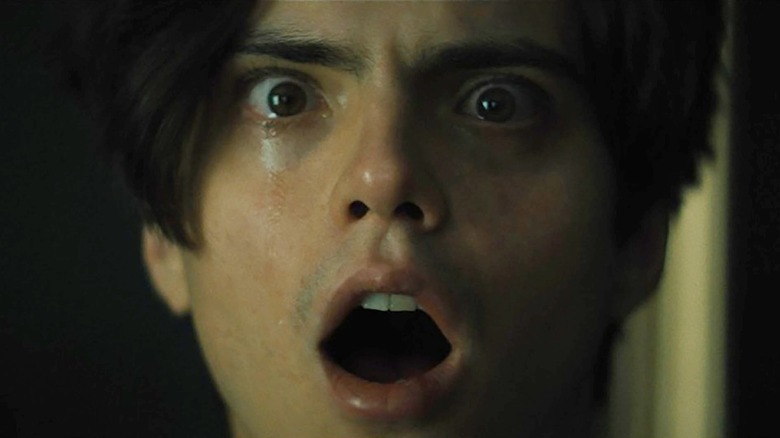 Samuel Goldwyn Films
(Welcome to The Daily Stream, an ongoing series in which the /Film team shares what they've been watching, why it's worth checking out, and where you can stream it.)
The Movie: "Daniel Isn't Real"
Where You Can Stream It: Shudder, Amazon Prime, Tubi
The Pitch: Troubled college freshman Luke (Miles Robbins) has been dealing with violent family trauma since he was a child. When things come to a head in his life again, he resurrects his charismatic imaginary friend from childhood, Daniel (Patrick Schwarzenegger), to help him cope — but he doesn't realize how dangerous Daniel is and the stakes begin to heighten in a twisted game of the mind.
Why It's Essential Viewing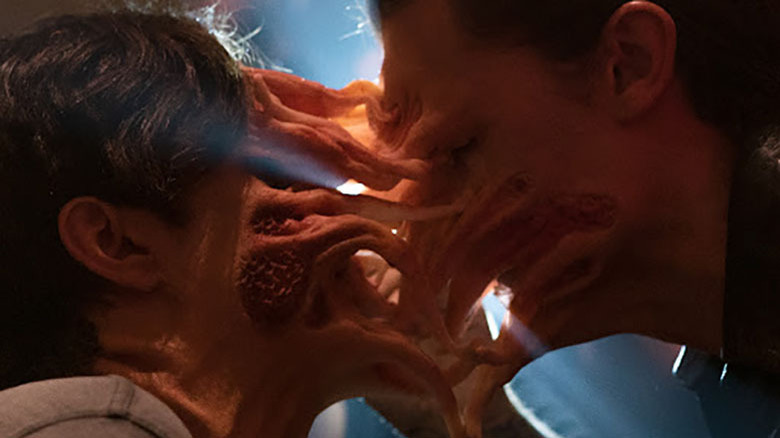 Samuel Goldwyn Films
There are so many reasons why writer-director Adam Egypt Mortimer's underwatched gem "Daniel Isn't Real" should be your Sunday night scare midway through the spookiest month of the year, but for the sake of brevity and persuasion, I'll just give you a few.
First off, Mortimer wrote the script with Brian DeLeeuw, who wrote the novel "In This Way I Was Saved," upon which the film was based. An obscure psychological horror novel getting the screen treatment is rare, so it was really cool to see a movie like this jump to life so strongly. Admittedly, I hadn't read the book when I first saw the movie — in an exciting screening at Brooklyn Horror Fest 2019 that felt like it only lasted for 5 minutes — but it absolutely made me want to.
Part of that impulse came from Schwarzenegger and Robbins' lead performances. The "Midnight Sun" star plays a devilishly deceptive character in Daniel, a role he seems almost born to play. There's a real ease with how Schwarzenegger inhabits his character and it makes his messed up moves throughout the film a real joy to watch. He is constantly keeping you — and Robbins' Luke — on your toes and you feel the film's pace through him. As for Robbins, he is really at home as the manic, well-meaning Luke, desperate to find solace in his head and make sense of his rapidly crumbling world. They play off of each other brilliantly, and you believe their friendship, as well as its harsh demise. 
Aside from the pitch perfect performances, one of the biggest impressions you get from this movie is its commitment to incredible practical effects. There are several really sick scenes that employ heavy practical skills — and they're some of the film's most memorable moments. I don't want to give too much away, but here's a hint. In 2019, I had Mortimer on my horror radio show, YOUR NICHE IS DEAD, and asked him if one particular scene that was heavy on the effects was influenced by celebrated horror mangaka Junji Ito. To my delight, I was right — Mortimer had put several gruesome panels from the artist's work in his original lookbook for the film. If you're an Ito fan, your mind is probably racing with possibilities right now. Good. All the more reason to get this underrated gem into your eyeballs.