Robert Pattinson Is Playing An Angry Young Batman Who Is 'Out Of Control'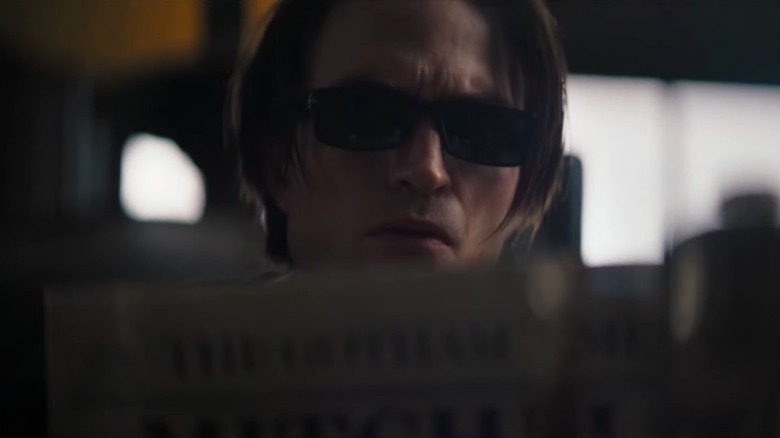 Warner Bros.
If it seems like every single new recasting for the character of Batman comes with its own amount of disproportionate outrage and backlash, well, that's because it does. It's easy to look back at Christian Bale or Ben Affleck now with the benefit of hindsight and talk about how obvious it was that they would imbue the superhero with all the physicality and screen presence necessary for the legendary hero, but that was certainly not the majority's consensus opinion at the time. We went through the same song and dance with Robert Pattinson in Matt Reeves' "The Batman," though with the added toxicity that came from those who had never seen Pattinson in another movie outside the "Twilight" series. Needless to say, very few are questioning Pattinson's casting now in light of the newest trailer revealed during today's DC FanDome event.
When it came to Reeves' reasons for picking the "Good Time," "Lost City of Z," and "The Lighthouse" actor for Bruce Wayne/Batman, much of it had to do with the fact that this iteration of the character is younger, more reckless, and far less in control of himself than we've become used to seeing. Read on for everything Reeves and Pattinson had to say about what makes this Batman stand apart from previous versions.
"He Gets Lost In It"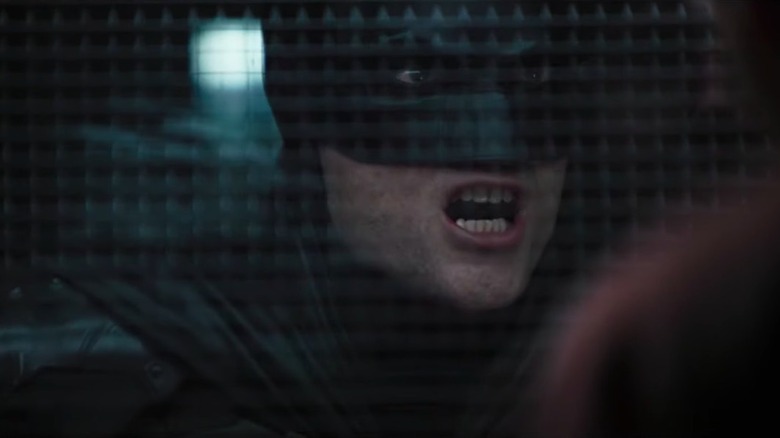 Warner Bros.
Taking on the mantle of Batman has always been depicted as a life-defining moment for the character of Bruce Wayne, but it's almost as tough a challenge for the actor taking on the role as well. Robert Pattinson has talked at length in the past about his reasons for accepting a franchise gig on the level of Batman, something he's judiciously avoided since his "Twilight" days. 
Before showing off the new trailer during the DC FanDome event, viewers were treated to a segment where Reeves joined Pattinson on a video call to explain why he was so perfect for the role. The director explained how his more rage-fueled performance and out-of-control violence instantly sets this version of Batman/Bruce Wayne apart from previous ones we've seen on the big screen before:
"I really did think, this version of this character ... if you think of Bruce Wayne as a recluse rockstar in a decaying manor, there's this part of me that so saw you as that. And I had no idea that you would be interested in playing this role at all ... but then it turned out that you completely on your own had a whole path to the same thing, which is that you had been obsessed with Batman for years. So when you found out that we were doing this version, you were very interested.
"Then when we met, I really felt that connection with you where I felt like, 'Oh we're going to be able to find something new with this guy and do something really special.' For me, you were always that version of what I saw on the page and that was about trying to create a new version of Bruce."
In turn, Pattinson responded by delving into how he brought this less refined and more volatile character to life:
"He doesn't have as much control over his personality. The delineation between when he's Batman and when he's Bruce is not so clear. In other iterations, he really knows what he's doing when he's putting on the cowl. I kind of really liked this idea: it's a little bit out of control. He hasn't completely defined what Batman is. He gets lost in it. Whenever he's putting it on every night, he's basically not sleeping and becoming this quite sort of odd creature."
"The Batman" releases on March 4, 2022.