The Batman Actually Appears To Be A Detective Movie, And That's Incredible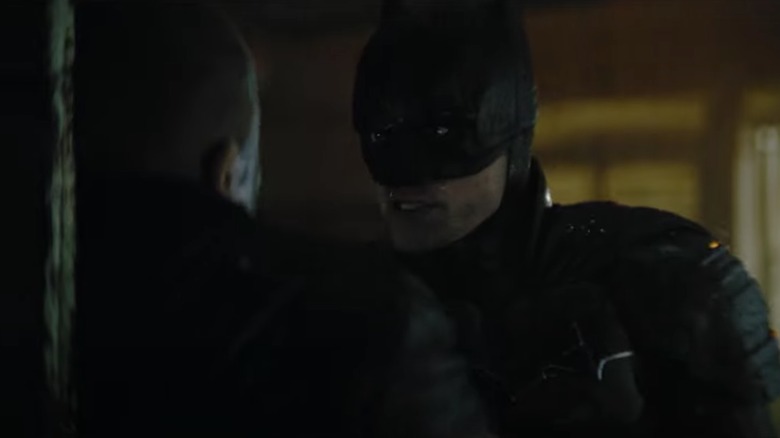 Warner Bros.
The new trailer for Matt Reeves' "The Batman" is finally here, and we got our first real look at Robert Pattison in the leading role, Colin Farrell as The Penguin, Zoë Kravitz as Catwoman, and more. While the trailer features a moody, mature tone, and lots of cool explosions, it also shows Batman doing some good old-fashioned detective work.
It's been a while since Batman looked like a real detective in the live-action movies, and that's a shame. The caped crusader debuted in "Detective Comics," after all, before getting his own solo series in 1940. While the animated series, video games, and animated movies have given the Bat his proper due as a mystery-solving machine, the live-action movies just haven't delved into that side of his persona. Joel Schumacher's "Batman Forever" let Val Kilmer's Bruce Wayne piece together the puzzles of the Jim Carrey's Riddler, but the tone of that film is closer to the '60s TV show than the comics. In Christopher Nolan's "Dark Knight" trilogy, Christian Bale's Wayne does a bit of detective work in the first film to try to identify the Scarecrow, but later resorts to using full-out surveillance of Gotham's citizens. Not a great look, Batman.
Thankfully for those of us who like our Dark Knight doing some serious investigating, "The Batman" will see our hero face off against his most mysterious foe: The Riddler.
The Dark Knight Investigates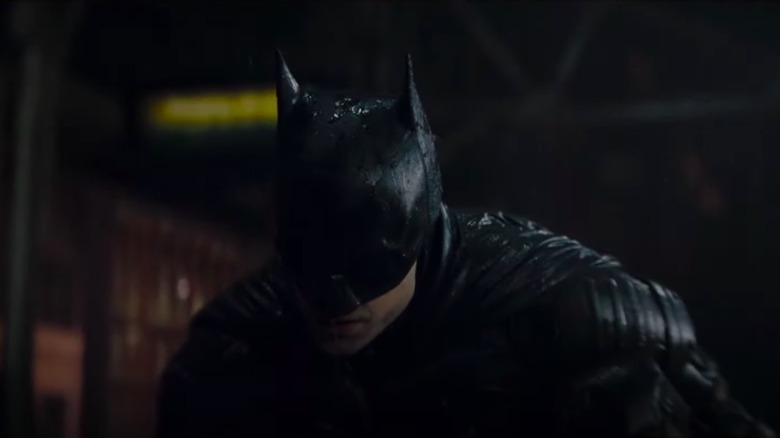 Warner Bros.
The villain from Gotham's incredible roster of baddies that tends to bring out the best detective in Batman is the Riddler, who — you guessed it — taunts law enforcement with riddles. In "The Batman," Paul Dano stars as the Riddler, and it looks like they're doing a surreal, super creepy take on the character that's nothing like the neon-green Carrey silliness.
The trailer shows Pattinson's Batman trying to solve some of the Riddler's various mysteries. He appears to be working hand-in-hand with Jeffrey Wright's detective Jim Gordon and the rest of the Gotham City Police. Everything has a gritty tone that feels much more like a hard-boiled noir than the political thriller vibes of Nolan's films or the action blockbuster blowouts of Zack Snyder's "Batman v. Superman" and "Justice League." Batman's solving mysteries again, folks!
At DC FanDome in 2020, Reeves explained that "The Batman" will follow Wayne in his second year of crimefighting, taking part of a "criminological experiment" to figure out how to change Gotham." A murder mystery reveals the depths of corruption in Gotham, and forces Batman to question everything. It's not an origin story, but it is the beginning of Batman's journey to become the world's greatest detective.
"The Batman" will premiere exclusively in theaters on March 4, 2022.