Superhero Bits: The Batman Trailer Is Imminent, Killer Croc Arrives On Batwoman & More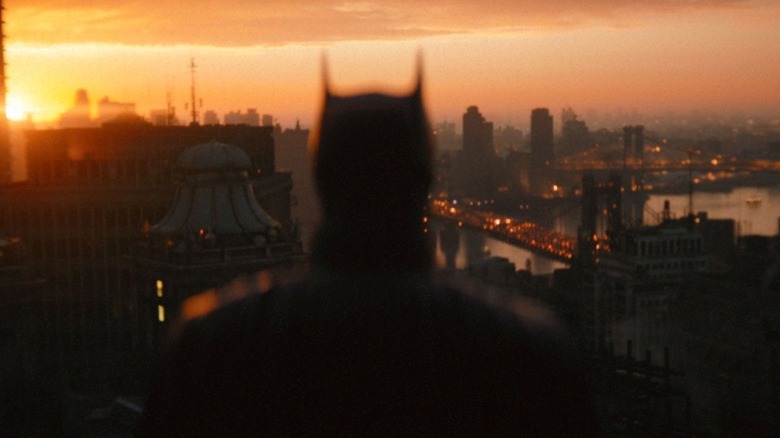 Warner Bros.
(Superhero Bits is a collection of stories, updates, and videos about anything and everything inspired by the comics of Marvel, DC, and more. For comic book movies, TV shows, merchandise, events, and whatever catches our eye, this is the place to find anything that falls through the cracks.)
In this edition of Superhero Bits:
"The Batman" trailer is arriving soon.
"Eternals" has its premiere next week.
A new Killer Croc arrives on "Batwoman."
"Spider-Man: Into the Spider-Verse 2" possible title sets Twitter ablaze.
Marvel's Infinity Gauntlet Oral History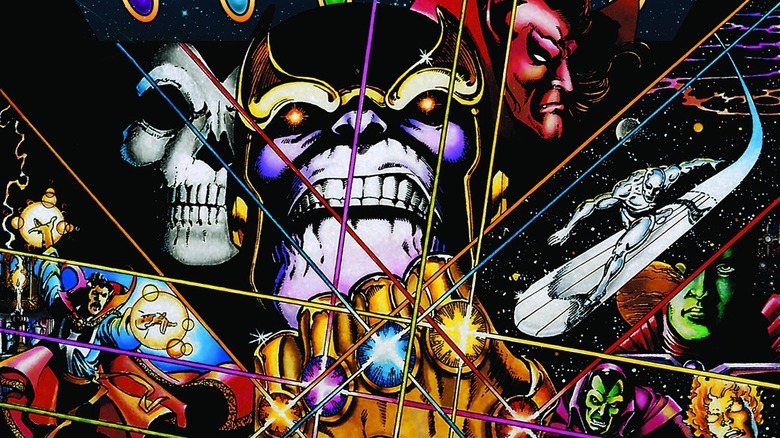 Marvel
"Avengers: Infinity War" and "Avengers: Endgame," two of the biggest movies of all time, owe an awful lot to Marvel's "Infinity Gauntlet" storyline. As the groundbreaking comic book celebrates its 30th anniversary, the folks at Inverse did a deep-dive and have provided a great oral history of the series. What writer Jim Starlin, as well as artists George Pérez and Ron Lim, accomplished in those pages shaped pop culture in ways nobody could have possibly predicted. As such, this is well worth a read for both hardcore and casual fans alike.
Marvel and Penguin Team for New Comic Collections
Marvel, earlier this year, partnered with Penguin Randomhouse on a big distribution deal. Now, as seen in the above tweet, they are expanding the scope of that partnership, as the publishers are working together on a new Penguin Classics Marvel Collection. This line will feature collected editions of classic comics from heroes like Spider-Man, Black Panther, and Captain America. The first three books are scheduled to hit shelves on June 14, 2022.
Batwoman Season 3: Loose Tooth Promo
Here's the official promo for the second episode of the third season of "Batwoman" on The CW:
When a new incarnation of Gotham's swamp slumming Killer Croc surfaces and starts racking up a body count, the inaugural team-up of Batwoman (Javicia Leslie) and Alice (Rachel Skarsten) is put to the test. But Alice isn't the only unwanted intrusion into Ryan's life when Jada Jet (Robin Givens) shows up at Wayne Enterprises, insisting on meeting the company's new CEO. Luke (Camrus Johnson) and Mary's (Nicole Kang) relationship is strained under the weight of a secret Luke is keeping, while Sophie (Meagan Tandy) finds herself becoming part of Ryan's inner circle.
Jeff Hunt directed the episode, which was written by Chad Fiveash and James Stoteraux.
Killer Croc is Coming to Batwoman
Also on the "Batwoman" season 3 front, Entertainment Weekly has shared some new photos at the upcoming episode, which will bring the villain Killer Croc to Gotham City. The photos offer a look at the monstrous design that was settled on for the small-screen version of the character, who we previously saw in movie form in 2016's "Suicide Squad." Showrunner Caroline Dries had this to say about it.
"We had an absolute blast during the creature design phase, and having Batwoman hunting Croc 2.0 through the sewers of Gotham in our show's version of a creature feature horror movie is a story we can't wait to unleash on our fans."
The episode, titled "Loose Tooth," airs next Wednesday.
Steven DeKnight Won't Work With Marvel Anymore, Here's Why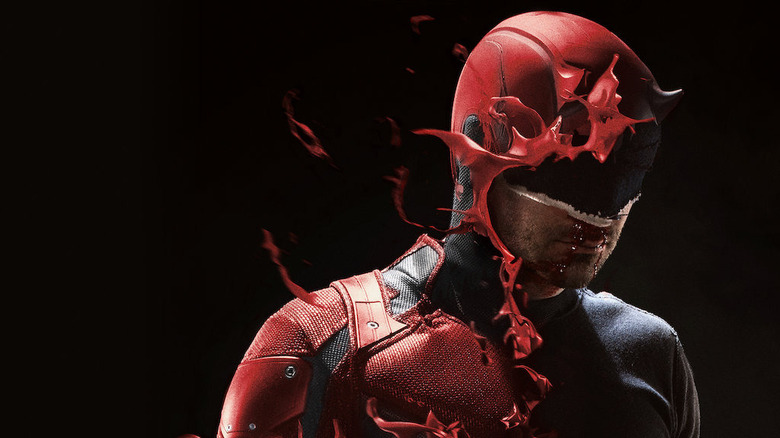 Marvel
Something very small is happening now. I love working with Marvel but will not pursue or accept future work until this is resolved. I hope other more high profile creatives in the comic book biz will follow suit. https://t.co/Cq1dquzSVw

— Steven DeKnight (@stevendeknight) October 9, 2021
Several years ago, Marvel Comics editor-in-chief C.B. Cebulski was revealed to have written several projects posing as a Japanese man using the pseudonym Akira Yoshida. This sparked controversy at the time and yet, he is still employed by Marvel. That being the case, Steven DeKnight, known for his work on Netflix's "Daredevil," recently revealed that he will no longer be accepting work from the company until this is amended.
1. As I've said multiple times, I just found out about it. 2. I said I could not in good conscience accept future comic book work from Marvel because of this. Because I've been doing that recently, not in 2017. 3. I hope that clears it up. https://t.co/fzDLixOccq

— Steven DeKnight (@stevendeknight) October 13, 2021
This resulted in a lot of back-and-forth on Twitter, but DeKnknight has stated that he was only recently made aware of this situation, which is why he wrote comics for Marvel in more recent history, such as "Wolverine: Black, White & Blood." We shall see what comes of it, but Cebulski, for now, seems to be in no danger of losing his job.
More Gotham Knights Teasers Revealed
DC FanDome is this Saturday and we are almost definitely getting a new trailer for the upcoming "Gotham Knights" video game. Several teasers have been shared on the game's official Twitter account recently, and they all seem to be hinting at the Court of Owls, which is not insifnigicant. We've included the teasers here for you to check out. Stay tuned this weekend for the full trailer, in addition to whatever else is revealed.
No one dares to whisper their name. #DCFanDome pic.twitter.com/5lTf4v4l80

— Gotham Knights (@GothamKnights) October 13, 2021
The Court was a myth – or was it? #DCFanDome pic.twitter.com/979ZJCggqS

— Gotham Knights (@GothamKnights) October 12, 2021
Eternals World Premiere On Monday
Marvel's "Eternals" is just around the corner and we're going to find out how the latest entry in the MCU is received in just a few short days. As we can see in this recent Instagram post, the world premiere of the movie is taking place this Monday, and Marvel will be hosting a red carpet event full of interviews, surprises, and more. Those who wish to tune into the festivities can do so beginning at 8:30 pm ET/5:30 pm PT this Monday, October 18.
Does Spider-Man: Into the Spider-Verse 2 Have a Title? Not So Fast
🚨 The sequel to "Spider-Man Into The Spider-Verse" has an official title:

"SPIDER-MAN: ACROSS THE SPIDER-VERSE", coming to theaters in 2022. pic.twitter.com/2YJ8ORCmwO

— Cosmic Marvel Media (@CosmicMedia_) October 14, 2021
Recently, a seemingly fan-made title card for the "Spider-Man: Into the Spider-Verse" sequel began making the rounds online. As seen in the tweet above, it is claimed that the movie's official title will be "Spider-Man: Across the Spider-Verse." This could end up being the title, however, we must stress at this time, nothing officially has come from Sony or Marvel's camp, so this should, at very most, be treated as a rumor for the time being.
The Flash Surprise Promises for DC FanDome
"The Flash" movie producer Barbara Muschietti has taken to Instagram to tease a little something coming our way during DC FanDome on Saturday. The video above sees director Andy Muschietti, and they are promising a surprise of some sort for fans during the online convention. A trailer? Some first-look photos at the cast? Michael Keaton in the Batman suit once again? It's anyone's guess at this point, but tune in Saturday to find out what it is. 
The Batman Trailer is Coming, Set a Reminder
Lastly, "The Batman" will debut a new trailer at DC FanDome this weekend. That much is certain. For those who want to see it as soon as possible, the above tweet makes things easy. Those who like the post will be notified as soon as the footage drops. Additionally, director Matt Reeves hyped things up by sharing the following look at Robert Pattinson's Dark Knight in the film.
Good Morning, from Gotham City… Can't wait to show you more at #DCFanDome this Saturday… #TheBatman #TrailerShot pic.twitter.com/5IRaABRwk6

— Matt Reeves (@mattreevesLA) October 14, 2021