System Shock TV Series Will Bring The Classic Video Game To A New Medium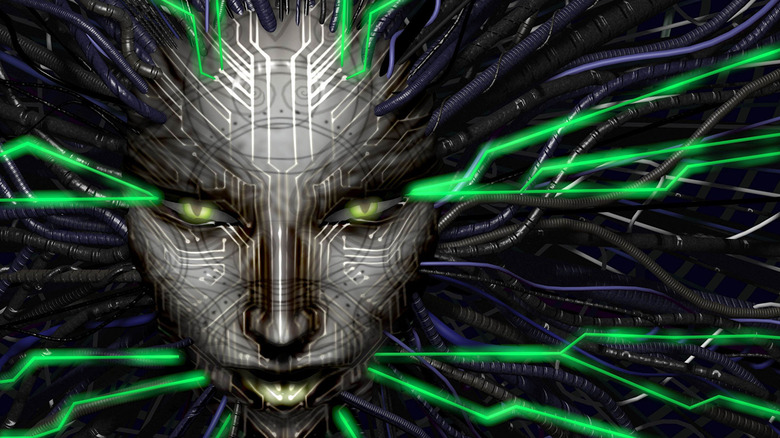 Irrational Games
The cyberpunk survival horror game "System Shock" is being made into a new live-action TV series courtesy of the upcoming gaming entertainment streaming platform Binge. Nightdive, the gaming studio behind the 2021 "System Shock" PC remake, are onboard to help create the new streaming series, which is about a space station thrown into chaos. 
If "System Shock" sounds familiar but you're not much of a PC gamer, that might be because the series is the spiritual predecessor to the wildly successful "Bioshock" franchise. Like the "Bioshock" games, "System Shock" is a dark allegory about class struggle and the dangers of rampant capitalism. "System Shock" is top-tier cyberpunk that belongs alongside the work of minds like William Gibson and Philip K. Dick.
From PC Game to Streaming Series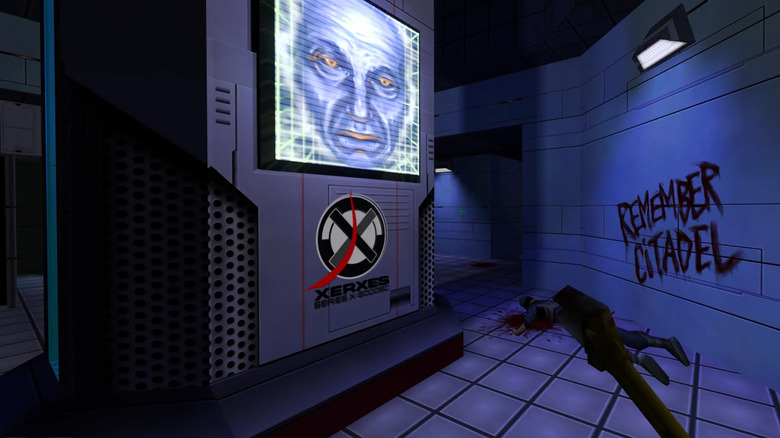 Irrational Games
The original game is set in Citadel Station in the year 2072. An unnamed hacker wakes from a coma only to realize the station has been overrun by homicidal androids, deranged cyborgs, and murderous mutants. Worse yet, an AI named SHODAN wants to take over all of Earth, and it's entirely possible she could succeed.
Stephen Kick and Larry Kuperman will executive produce on behalf of Nightdive, joined by Binge's Chief Content Officer Allan Ungar. Kick shared his excitement with Deadline, who broke the news of the series:
"I've always believed that a live action adaptation of System Shock would be the perfect medium to retell the harrowing story of Citadel station and its rogue AI that subjects the crew to unimaginable horror. We're very excited to see the talented team at Binge bring System Shock to life in horrifyingly real and new ways."
Binge: A Streaming Service for Gamers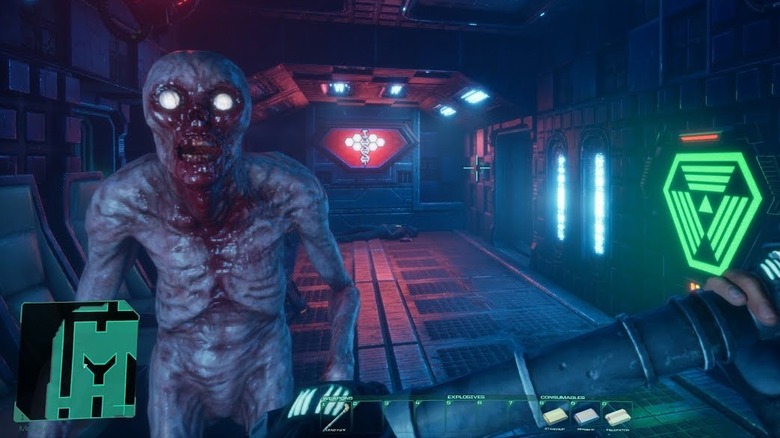 Nightdive Studios
The series joins Binge's original content slate ahead of its 2022 launch. The streamer also plans to adapt Ubisoft's "Driver" into a live-action series. The streaming service seeks to create high-quality content for gamers. 
The original PC game was released in 1994, which means the television series will debut nearly 30 years after the franchise began. Fans who love the franchise's complex lore and horrifying glimpse at our possible future but aren't all that great at gaming will finally get a chance to share in on the "System Shock" greatness.
"System Shock is an iconic franchise adored by gamers for more than two decades and a series that helped redefine what it meant to play an FPS," Ungar said. "We're excited to do right by the franchise – and the genre – in bringing System Shock to life. Get ready for SHODAN."