The Feast: Release Date, Cast, And More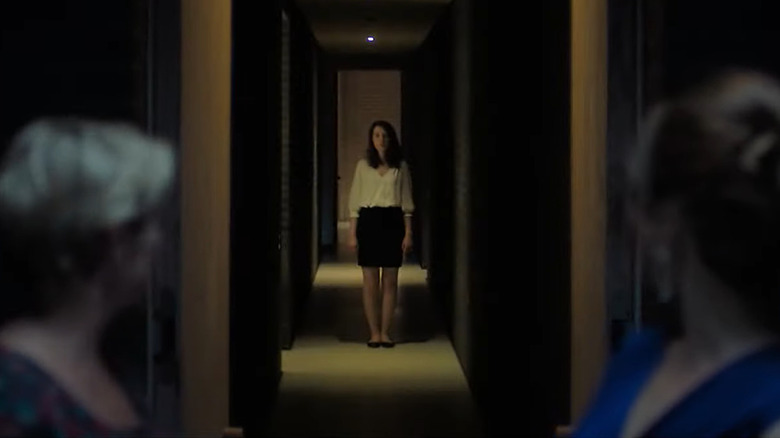 IFC Films
(Welcome to ...And More, our no-frills, zero B.S. guide to when and where you can watch upcoming movies and shows, and everything else you could possibly stand to know.)
Sometimes mother nature is a real mother. That's the premise behind "The Feast," a Welsh eco-horror that looks positively claustrophobic. The film's press release described it as "a slow burn meditation on history and tradition, greed and responsibility, identity and difference. 'The Feast' is a contemporary morality tale that questions who is truly meant to inherit the earth, permeated with a mounting sense of dread that leads to a horrifying, blood-soaked conclusion."
Sounds scary! Here's everything you need to know about "The Feast."
The Feast Release Date and Where You Can Watch It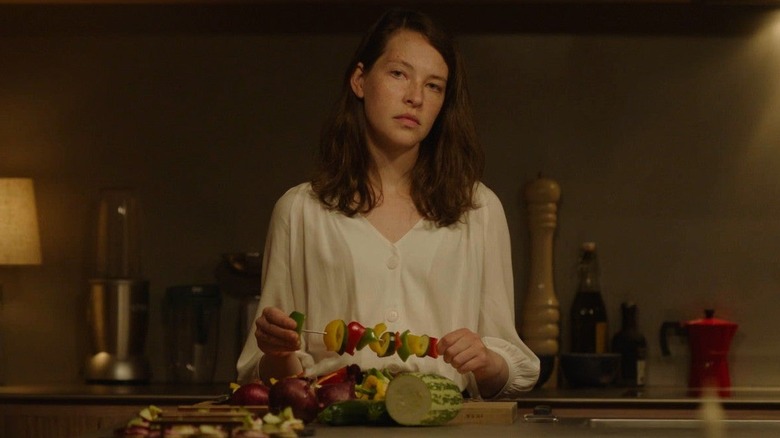 IFC Films
"The Feast" premiered as the Official Selection of the 2021 South by Southwest festival. It then went on a festival tour, including stops at Fantasia International Film Festival, London Film Festival, and more. 
"The Feast" will debut in limited theaters and on demand nationwide on November 19, 2021.
What is The Feast?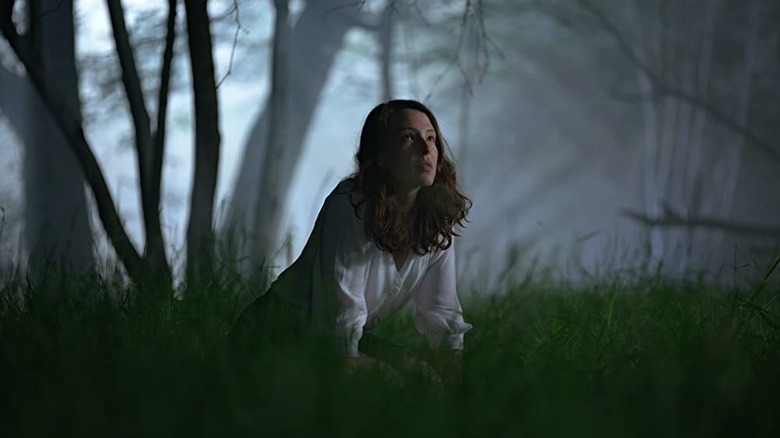 IFC Films
"The Feast" is a Welsh-language film set in a countryside estate in Wales where a wealthy family hosts a fancy dinner party. One of the guests plans on buying some of the nearby land for drilling, which upsets a neighbor who recounts fables about the land being cursed. "The Feast" is a slow-burn eco-horror that "merges woodland folklore and bloodthirsty revenge with Mother Earth as its reaper," according to our review from Matt Donato.
The Feast Cast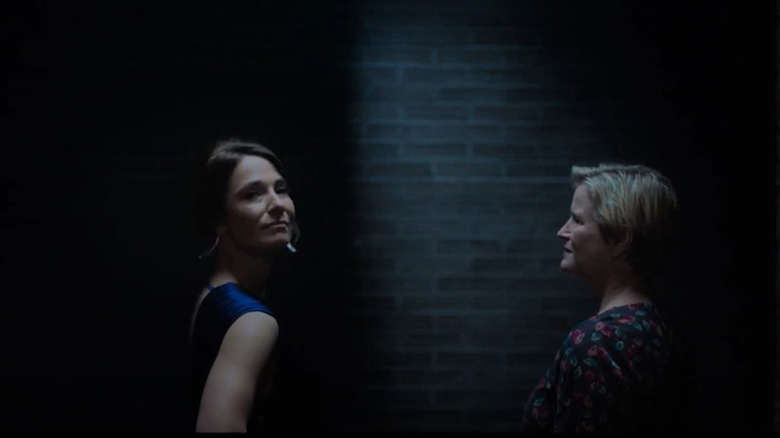 IFC Films
Julian Lewis Jones and Nia Roberts star as wealthy socialites Gwyn and Glenda, who live with their sons Gweirydd (Sion Alun Davies) and Guto (Steffan Cennydd). Annes Elwy plays Cadi, a reserved young woman hired to cater the dinner party at their lavish home. It's her job to do basic tasks, like preparing the food, removing used dishes from the table, and keeping wine glasses topped off. The guests include business partner Euros (Rhodri Meilir) and neighbor Mair (Lisa Palfrey), who get into a spirited discussion about the dangers of drilling on that slice of land. 
The Feast Writer, Director, and More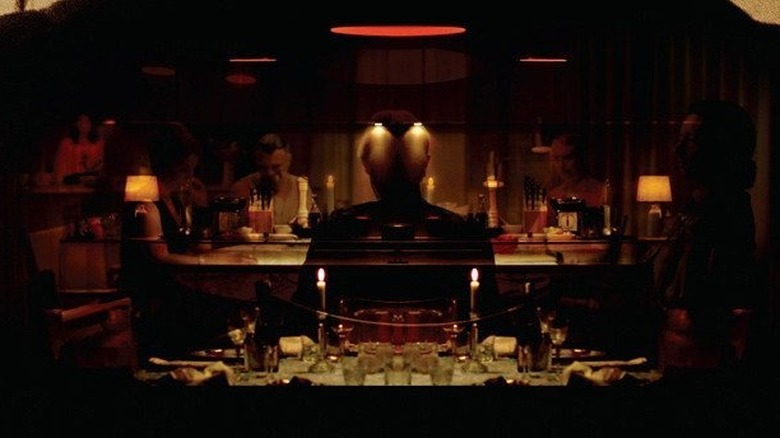 IFC Films
"The Feast" was directed be Lee Haven Jones, perhaps best known for his work on "Doctor Who." It was edited by Kevin Jones, with costume design by Dawn Thomas-Mondo and production design by Gwyn Eiddior. Welsh playwright Roger Williams wrote the screenplay and served as producer. 
The Feast Trailer and Synopsis
Here's the official synopsis:
The Feast follows a young woman serving privileged guests at a dinner party in a remote house in rural Wales. The assembled guests do not realize they are about to eat their last supper.