Michael Shannon Will Play Infamous Red Scare SOB Joseph McCarthy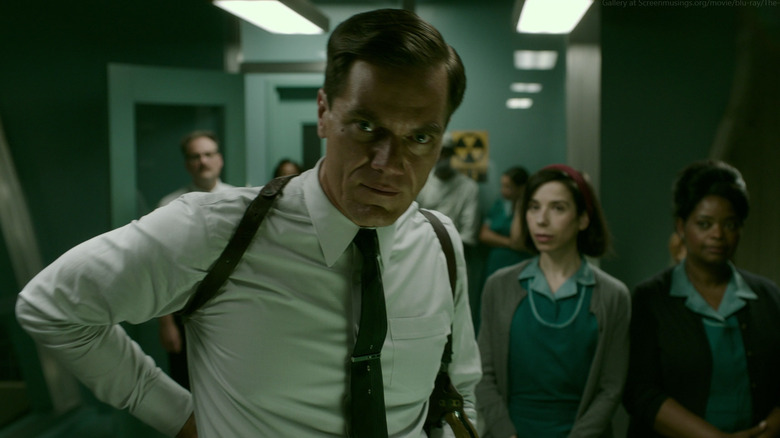 Searchlight Pictures
U.S. Senator Joseph McCarthy of Wisconsin led a series of investigations and hearings in the 1950s in an attempt to expose the supposed communist infiltration of the U.S. government. In the time since, "McCarthyism" has become a term for "a campaign or practice that endorses the use of unfair allegations and investigations."
McCarthy frequently (and fraudulently) claimed that communists had invaded various departments of the government. His Cold War red scare reached its zenith in 1954 during 36 days of televised investigative hearings to investigate possible espionage in the Army. His credibility and career soon floundered, but his legacy is long-lasting.  
In a new film from director Václav Marhoul, Michael Shannon will star as the infamous senator in the first feature film to look at the man behind a movement of paranoia and populism. 
Bringing the "Red Scare" to the 21st Century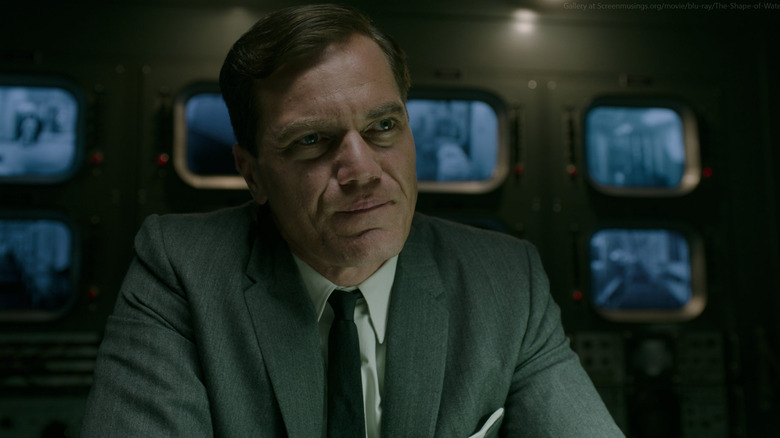 Searchlight Pictures
In addition to Shannon, "McCarthy" will star Emilia Clarke ("Game of Thrones"), Dane DeHaan ("A Cure For Wellness"), and Scoot McNairy ("Argo"). Clarke will portray McCarthy's ambitious wife Jean Kerr, while DeHaan will play his young lawyer Roy Cohn, and McNairy will play trusted friend and colleague Ray Kiermas. 
The official press release describes the importance of the film:
U.S. Senate majority leader Robert Taft allowed McCarthy's anti-communist crusade to go unchecked, underestimating his unprecedented ability to exploit a tidal wave of populism and fear, fomented by McCarthy's boldface lies to the American people. This is a deeply personal story of one of America's darkest chapters, one that resonates all too powerfully with today's world.
Tom O'Connor, best known for writing the "Hitman's Bodyguard" franchise, wrote the original screenplay. He will produce alongside Zach Studin. "Star Wars" prequel producer Rick McCallum will executive produce, with plans to begin filming in autumn 2022.
A Tale of Populist Paranoia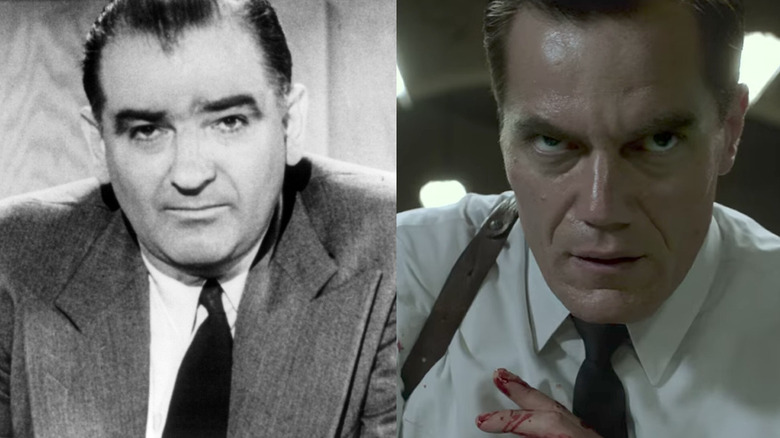 Library of Congress/Searchlight Pictures
But why make a movie about McCarthy right now? In a statement, producer Studin said: 
"The saga of Joe McCarthy is timeless and the drama behind his rise to power, sobering. It is a powerful reminder to us all that truth and facts are the lifeblood of a free and open society. Tom's exceptional screenplay, Václav's uncompromising vision and this remarkable ensemble gives the film the necessary foundation to properly explore this chilling and critical chapter of American history."
"McCarthy" will see Václav reteam with Vladimír Smutný, the cinematographer from his previous film, "The Painted Bird." Emmy award-winning production designer Ján Vlasák, who also worked on "The Painted Bird," will be in charge of production design.
With filming set for late next year, we're not likely to see "McCarthy" until 2023 at the earliest.