Red Rocket: Release Date, Cast And More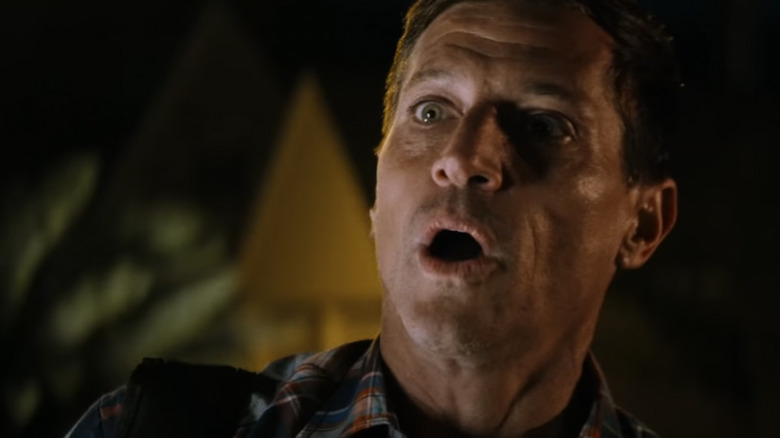 A24
(Welcome to ...And More, our no-frills, zero B.S. guide to when and where you can watch upcoming movies and shows, and everything else you could possibly stand to know.)
"Red Rocket," the cinematic return of one of America's most well-regarded independent filmmakers, might ultimately be a bit too controversial to receive the same level of awards attention as director Sean Baker's previous movie, "The Florida Project." But for many cinephiles, a new Baker movie is cause enough for celebration. Here's what we know so far about his latest film.
Red Rocket Release Date and Where You Can Watch It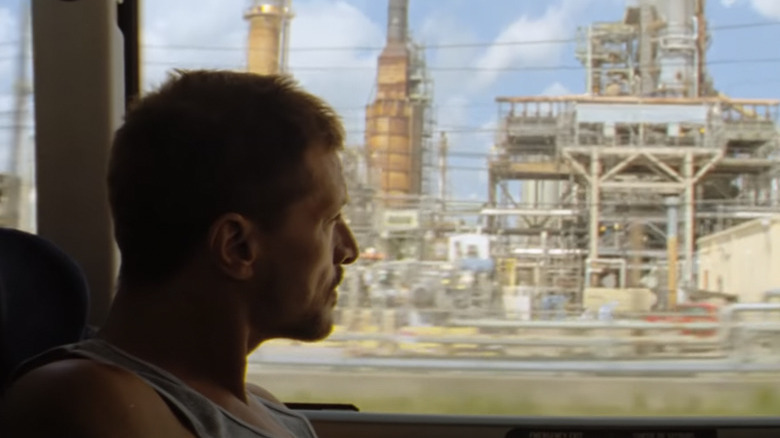 A24
"Red Rocket" is slated to arrive on December 3, 2021, and it will only be available to watch in theaters – at least at first. Indie distributor A24, which financed and produced this movie, signed a "multi-year" deal with AppleTV+ back in 2018, so some of that company's projects have ended up living on that platform. But at this stage, it's unclear whether "Red Rocket" will eventually end up streaming there, alongside Sofia Coppola's "On the Rocks," or if it will get a wider digital release.
What is Red Rocket?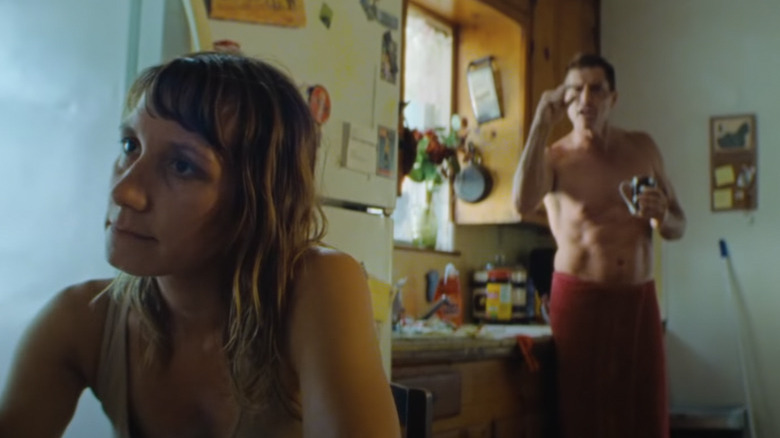 A24
"Red Rocket" tells the story of Mikey Saber, a washed-up porn star who returns to his Texas home with his tail between his legs. He doesn't exactly receive a warm welcome – his estranged wife seems to hate him, and he has trouble finding a job since he has worked in the adult film industry for the past seventeen years – but he meets a teenaged girl nicknamed Strawberry, with whom he begins a romantic relationship. It's a slice of life movie, a character study of a guy who isn't easy to love, and it's the type of film that seems destined to create a flurry of controversy and a couple weeks of discourse when it debuts later this year. Our review from this year's Cannes Film Festival calls the film "a real pleasure", "a wild ride", and "an absolute blast."
Red Rocket Trailer and Synopsis
Here is the official synopsis, directly from A24:
The audacious new film from writer-director Sean Baker (The Florida Project, Tangerine), starring Simon Rex in a magnetic, live-wire performance, Red Rocket is a darkly funny and humane portrait of a uniquely American hustler and a hometown that barely tolerates him.
Red Rocket Writers, Director, and More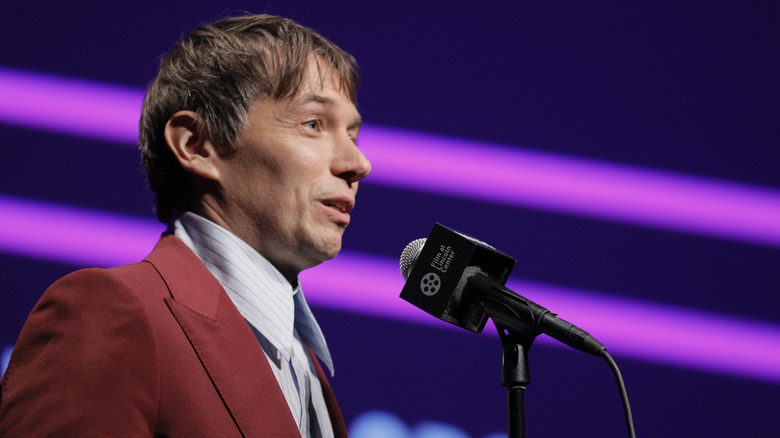 Michael Loccisano/Getty Images
Sean Baker, known for his intimate, acclaimed dramas like "The Florida Project" and "Tangerine," directed "Red Rocket" in secret during the pandemic, convincing his lead actor to drive to Texas in October 2020 to avoid having to quarantine before production began. (Fun fact: Baker is also one of the brains behind the Eugene Levy and Seth Green-starring show "Greg the Bunny.")
Baker co-wrote the screenplay with Chris Bergoch, who previously co-wrote "The Florida Project," "Tangerine," and Baker's 2012 movie "Starlet." Drew Daniels, who is perhaps best known for the excellent work he did on A24's "Waves," serves as this movie's cinematographer.
Baker also edited the film, and he produced it along with Alex Coco ("Colours"), Samantha Quan ("Snowbird"), Alex Saks ("Thoroughbreds"), and Shih-Ching Tsou ("The Florida Project").
Red Rocket Cast
A24
Simon Rex, an actor, rapper, and former adult film performer, plays the lead character in "Red Rocket." He's joined by Bree Elrod ("Shutter Island") as Mikey's estranged wife, Lexi; Suzanna Son ("Secret Escort") as Strawberry; Brenda Deiss as Lexi's mother; Shih-Ching Tsou (who also produced this film) as Strawberry's boss at the Donut Hole; Ethan Darbone as Mikey's pal Lonnie; Marlon Lambert as Ernesto, Mikey's former classmate; and Judy Hill as Leondria, a local drug dealer. As is often the case in Baker's movies, many of the people he cast had not acted professionally before this project.