Curb Your Enthusiasm Season 11 Trailer: Larry David Loves Humanity, Hates People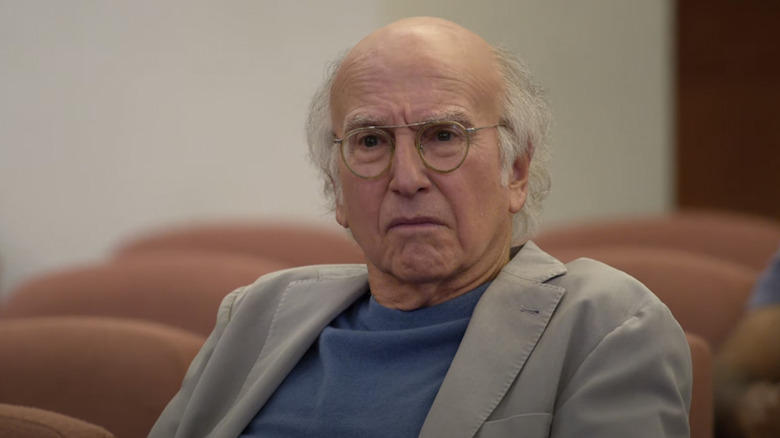 HBO
Larry David is on a roll. The curmudgeonly creator of HBO's "Curb Your Enthusiasm" only produced two seasons of the acclaimed comedy series during the entire decade of the 2010s (in 2011 and 2017), but with a completed season last year and an upcoming new season in 2021, he seems to have settled into a creative groove.
Today, HBO released a full trailer for the eleventh season of the show, which gives us a glimpse at some of the season's big guest stars as well as Larry's latest annoyances.
Curb Your Enthusiasm Season 11 Trailer
It only takes a few seconds in this trailer for the fictionalized version of Larry David to get peeved at a social convention – in this case, the practice of looking someone in the eye as you clink glasses during a toast. For those of you who have never seen the show, questioning why we have collectively agreed to participate in certain traditions in modern society is basically the central ethos of this series, and David's character spends a significant portion of the series trying to reshape those traditions in his own image (and failing miserably on nearly every occasion).
One thing I found particularly interesting about the trailer is that there's no sign of the pandemic, which has been a big talking point surrounding "Curb" season 11 so far. Last year, writer Jeff Schaffer explained that the new season will take place in a world where COVID-19 exists.
"We figured out a way that we are definitely living in a reality where the pandemic has happened, and we're addressing the pandemic, and we're doing stories about it, but not exactly the way you'd expect."
Who Will Be in Curb Season 11?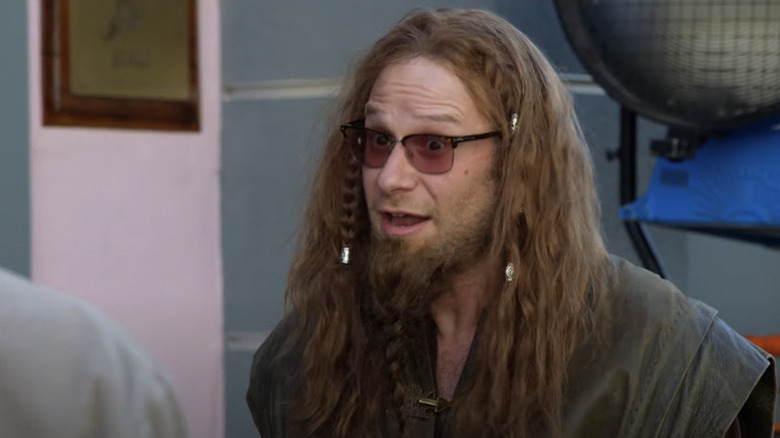 HBO
The trailer sees the return of several familiar faces: there's Jeff Garlin, Susie Essman, Cheryl Hines, and J.B. Smoove, of course. But there's also Jon Hamm, who spent an episode last season studying David's every move in order to play a character like him in a film; Vince Vaughan, who plays a member of the Funkhouser family who seems to have absorbed the role of Marty Funkhouser after actor Bob Einstein died in 2019; Richard Kind, who recurs as Larry's aggravating cousin, Andy; and comedian Richard Lewis, who recovered after surgery and will be back for one episode this season.
There are plenty of new additions as well. This season will feature guest appearances by Seth Rogen ("This is the End"), Patton Oswalt ("Young Adult"), Bill Hader ("Barry"), Woody Harrelson ("Venom: Let There Be Carnage"), Tracey Ullman ("The Tracey Ullman Show"), Kaley Cuoco ("The Flight Attendant"), Rob Morrow ("Northern Exposure"), Julie Bowen ("Modern Family"), and Lucy Liu ("Lucky Number Slevin"). Albert Brooks ("Broadcast News") will also show up; Brooks is the real-life younger brother of the late Marty Funkhouser actor Bob Einstein, who played a supporting role in seasons 4-9.
"Curb Your Enthusiasm" returns to HBO on October 24, 2021.